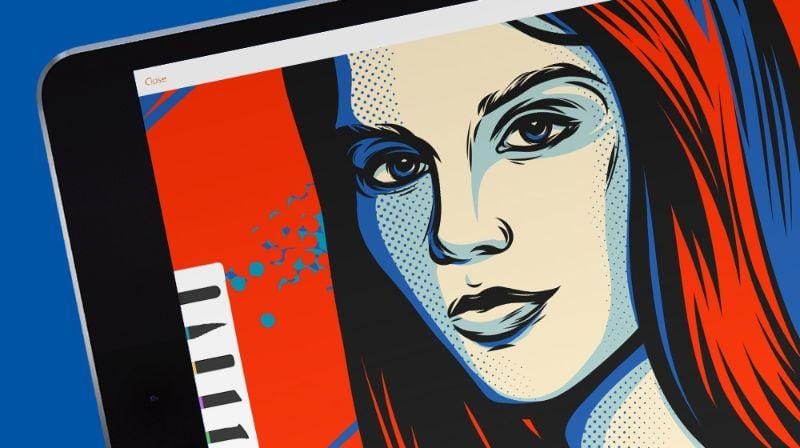 Graphic Designers apply different types of skills to develop a product. The methodology to differentiate their work may differ from one designer to the next. Still, the software they use allows the expansion of creativity while staying within the confines of the project proposal.
The list of Graphic Design software listed below includes those that have garnered acclaim from those it has served all these years. These design software have helped all types of designers, from professionals to hobbyists, regardless of their skill level or know-how, while some in the list are new upstarts that have made a splash in the graphic design scene.
In selecting the right design software that you would need for your project, you would need to consider where you would be using it, from typography and image editing to page layout. You need to consider the mode of payment, especially if the software you need is part of a collection or suite. There's design software that is available through subscription while some are available for a one-time payment. Others are open-source and are considered free. You may donate to the developer because of the free software's availability and honor their accomplishment.
Adobe Illustrator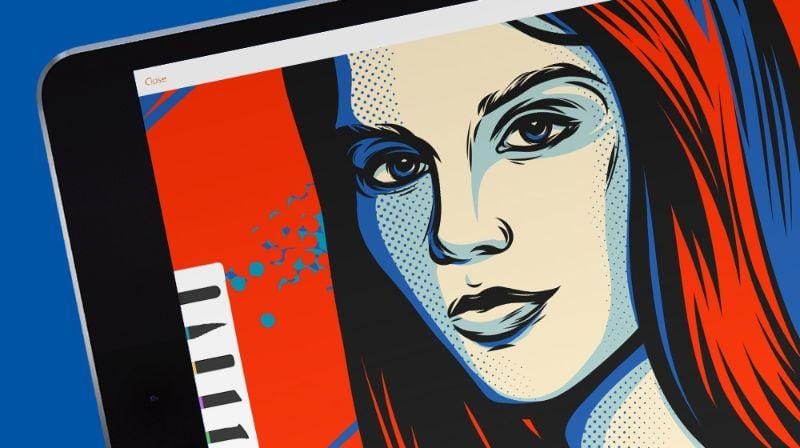 Adobe Illustrator is a vector graphics solution for professional graphic artists and designers. I prefer to use this because of its flexibility to accommodate and meet whatever the project needs. With its wide range of tools, you have a vector graphics solution in your hands to help you create designs for print media and websites. It works excellently with vector graphics that translate to beautiful typography and illustrations.
Read also What Is Autocad? | Why You Should Use
With Adobe Illustrator, you can make quick design modifications and changes because of its presets and templates that are readily available. With Adobe Illustrator being part of the Creative Cloud, collaborative work through cloud servers is possible. A team of designers may choose to share projects. Another notable benefit of this industry-standard vector graphics software is scalability. Artworks, especially those concerning vectors, may be scaled to any size. What scalability means is your design can reach multiple platforms, from billboard signages to as small as your mobile phone's LED screen, while maintaining its quality. One last thing to discuss is you may get this software through a subscription to access the Adobe Creative Cloud.
Affinity Designer has a collection of tools useful for vector graphics drawings, and it has a separate tool for making curves, straight edges, and for brushes. The brush tool mimics the feeling of using a real paintbrush.
Read also How Visual Content Can Increase Your Website Traffic, According to Science
The interface of Affinity Designer may need a little getting used to to get accustomed with the controls. Although you see the toolbars that you need to go forward with any design challenge, there are different personas that you can access that have their collection of design options that influence your design. Gain access to personas through the three dots on the upper left-hand corner of the screen. The default Vector persona shows the usual toolbars and palettes. But choosing Pixel persona opens a new collection of tools and effects. While selecting the Export persona, it gives you options connected to export your work. Affinity Designer is part of a trio of design software. And each of these software cost around $49.
CorelDRAW Graphic Suite
CorelDRAW's graphic suite has a lot to offer. The bundle has Photo-Paint (image editing), Power TRACE (image converter), AfterShot (for RAW files), and Font Manager (font organizer). At the center of this package is the CorelDRAW. It gives the designer multi-page layout functionality, vector manipulation, and desktop publishing. It also provides the designer with a tool to edit vector effects and handle web graphics. CorelDRAW is also fully functional in Mac.
Canva
Canva is another great tool for a graphic designer. It has a wide range of over a million graphics, templates, fonts, and images to choose from to quickly create your design wherever you may be, even when you are far away from your desktop. Canva is a cloud-based design platform that lets designers create their projects even on the go. With Canva, template designs are relevant as their designs are fresh and creative. Its intuitive drag-and-drop editing functionality and access to a vast library of design templates give both beginners and professionals a level playing field, no matter what your design skill level may be and for whatever purpose.
Canva is an online platform that enables team collaboration by allowing other team members to apply changes, edit, or comment on a particular work. Canva is flexible enough to let you publish your designs, download, and print your work anywhere, Canva is free for personal use and a team of up to 10 members. But the package is a bit limited with only a limited template library. They have a very affordable plan should you want to access more of their premium designs for your projects. Though, it is worth noting that Canva made all their premium template designs available for free to help designers work and create designs even during a pandemic.
Gravit Designer
Most design software needs local installation to take advantage of your device's hardware speed and capability. Gravit Designer, similar to Canva, has online options too. It's cloud-based and would run using most browsers and allows you to save your work locally or to the cloud server. Gravit Designer has a limited free version that you can try out and use. You see, even with the free version, Gravit Designer is an impressive platform. It also has a paid version with Gravit Designer PRO that gives you unlimited storage online, advanced export options, the ability to work offline, and increased design resolution to up to 300dpi.
Procreate
Procreate is a design platform available for the iPad. It's beloved by so many people, professionals, and beginners alike. It is a complete art studio that lets you freely express yourself through sketches, illustrations, and impressive paintings. You will be using intuitive software tools that recreate the feel of using a brush to create a picture or artwork. It has a Brush Studio that allows the designer to customize each brush available from Procreate's vast collection.
You may tweak the types of brushes that you use for your designs or even create your own. With Procreate, you have complete control over your color and strokes. With its intuitive gesture control, you get to see more of your artwork interface rather than be covered by tabs that usually have button controls. Procreate has a lot more features, like giving you font control, and special effects, and allowing you to record your progress through a time-lapse recording, which makes it a powerful tool for any designer.
Read also 8 Tools and Apps Every Graphic Designer Should Have [2020]
Conclusion
The design process, the interface, the collaborative effort, and the extra features may influence your decision in choosing the right design software to utilize. But it still boils down to the purpose as to why you love to make designs and artworks. The software is just a tool for a designer to communicate effectively the idea that is being conveyed. Being able to bridge the gap between the designer and end-user and effectively send the message through an illustration requires sensitivity and intuition. Great illustration skill is a great talent to have, but we must all master it to communicate through it effectively.
AUTHOR BIO
RAMON FRANCISCO
Ramon has been writing about technology trends, entertainment, and gaming ever since he left the busy world of corporate HR Tech behind. He currently writes about software and user experiences for Softvire Australia – the leading software e-Commerce company in Australia and Software New Zealand. In his spare time, Ramon writes science fiction, collects little yellow men and plastic spaceships.