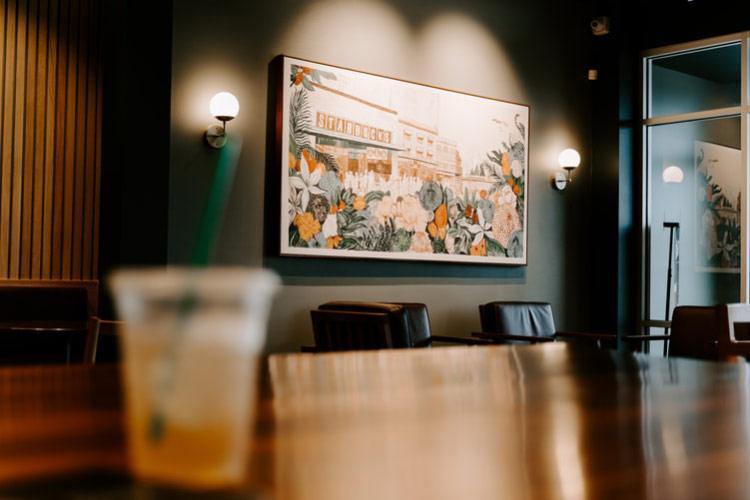 When it comes to attracting traffic to your site, experts and gurus will tell you that the best way to rank high up the search engine result page is to create content. And they're right. 
Writing informative and engaging articles will increase your authority and earn the trust of your readers. However, due to the advancement in technology, an average human's attention span has decreased, going down from 12 seconds in the year 2000 to eight seconds 19 years later. 
As a consequence, people aren't too keen to consume written content anymore. Or long-winded ones, at least.
This is why top-level SEO writers are using techniques to trick the human brain into thinking it's consuming small snippets of information, breaking up walls of texts and providing digestible bullet points. But this isn't enough. 
Enter visual content
Visual contents are those that contain information through the use of images or those that complement written content and add more weight to the intended message. Infographics are arguably the best example of this. But even a simple image can be enough to grab a reader's attention and encourage them to keep consuming an informative article.
Similar to SEO writers, however, there are certain techniques that you need to follow to make sure that your visual content will yield positive results. So what are these techniques and how can you use them to drive traffic to your site? Let's look at them. 
1. Know Your Colors
To start, visual content captures a viewer's attention depending on the color scheme that is present in the image. There's a reason why Facebook and Twitter have settled on the color blue: it's considered one of the most powerful shades out there as it's tied with calmness and reason.
Blue is so powerful that Japanese officials used it to counter the increasing suicide rates in the country by installing blue lights in places where depressed individuals usually kill themselves. The result? A whopping 84% drop in suicide rates, although some studies would argue that those numbers should be lower, not to mention other factors that may have affected the result.
Still, the fact that a mere color can change a person's behavior is enough reason to consider what sort of shade you should use for visual content. You should also have a clear understanding of what your image wants to accomplish.
In a study conducted by HubSpot, it was found that by simply changing the color of their Call to Action (CTA) buttons from green to red, people started clicking on the CTAs more often, 24% higher to be exact. This isn't surprising given that red is associated with urgency, which is why it's often used by marketers to drive up sales.
According to psychology, the most favored colors out there are blue, green, orange, and red. Conversely, brown, which can be associated with dirt and decay, is ranked lower.
2. Avoid Too Many Colors
While green, blue, and red are one of the most used colors in marketing today, that doesn't mean you should combine all three. In fact, it's best not to clash these colors together as it will provide mixed signals to people.
Instead, it's best to pair them with complementary colors to deepen their impacts. To do this, simply use different values of the same color you've chosen. This is called monochromatic and corporate juggernauts like Amazon and Starbucks use this brilliantly.
Simply looking at what the big players are doing can yield a lot of information about how they approach color branding. Facebook pairs blue with white since both are associated with the sky, a positive element for most people. McDonald's clashes red and yellow since the former represents ketchup, and the latter represents fries triggering people's hunger. This is called associative learning and is a powerful marketing tool for big and small businesses alike.
3. Simplicity is Beauty
Choosing to be simple with your visual content doesn't just help your readers, it also helps your web page by loading the images faster. A photo that has a lot of details in it will carry more kilobytes, so try to be a minimalist. Also, gradients and drop shadows can make a picture larger so it's best to minimize the use of them as well.
Another important tip is to compress images. Avoid using HTML or CSS to reduce an image pixel size. Although the image will render at a lower pixel, it'll still carry the same weight even with the reduction, which makes the entire process pointless.
This isn't to say that you should settle for grainy images for the sake of faster loading times, however. It just means that you should optimize your image, balance it between quality and efficiency to cater to your viewer's visual appetite while also ensuring loading speed is considered. AllMoparParts' website is a great example of how simple visual content can be more effective.
4. Matching Elements
This one is a no-brainer but is often overlooked by a lot of marketers, especially by fledgling businesses. When choosing an image, make sure that it actually compliments your written content to add more weight to whatever message you're trying to chuck across.  
For instance, if you're writing about tips on how to turn a bike on a bend, try to find photos of cyclists that are actually on the road and is about to turn a corner. Don't just settle for a generic image that has a cyclist in it.  
Help your readers visualize the tip faster by giving them an image that they can work with. That way, your written content adds more weight, while simultaneously engaging your readers visually. Remember, photos are there to tell a story, not just something to make your page more attractive.
5. Infographics
As mentioned earlier, infographics are one – if not – the best visual content out there since it provides useful information in bite-size format. But people are often afraid to use infographics in their marketing campaign for two reasons: they don't know how to create them, or their budget can't cover hiring professionals to do it for them.
Fortunately, with the advancement of technology, it's easier than ever to create infographics. So simple, in fact, that it's as easy as clicking buttons. HubSpot, for instance, offers free infographics templates that can be modified in PowerPoint. (Click here for a two-minute tutorial).
You can change the colors of the template, texts, and logo to suit your campaign. While you're creating your infographics, make sure to follow the above tips in color selection.
The next step is to know the intended target of your visual content. According to a study by Harvard Business Review, audiences are divided into five categories: novice, generalist, managerial, expert, and executive. Identifying which of these is your target audience will help you tailor the information you're going to be placing inside your visual content.
6. Inform and Inspire
There are two things that your visual content should accomplish: it should inform and inspire. Often times, people usually like to browse the web to find inspiration from other's work. You can be the source of that inspiration. And by doing so, you position yourself as an expert in your niche, which can result in people revisiting your site. In short, repeated organic traffic.
To spark inspiration from your visitors, make sure your visual content is full of useful knowledge that they can use in their own marketing campaign. If you happen to have written content that saw a huge engagement, break the information down into digestible parts and transform it into an infographic.
Another great source of information is people themselves. Scour discussion forums to see what sort of content people want to consume and diligently research the topic. Doing this ensures that you're filling a demand in your niche, while simultaneously saying to your audience that you're listening, that you care. This will result in humanizing your brand, which will then increase engagement and solidify your position further.