After publishing the SSC result, if anyone is not satisfied with his result; he can re-check his result by sending SMS. For recheck procedure, you need to have a Teletalk SIM. Any SIM other than Teletalk cannot have the option to send SMS to recheck the SSC result 2019 right now.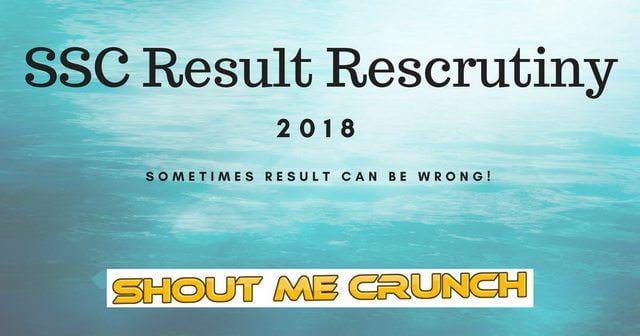 SSC/Dakhil result 2019 rescrutiny program starts from 06 May 2019 & will be continued up to 13 May 2019. 
SSC 2019 Recheck or Re-Scrutiny Process is also known as "SSC Result Challenge" process. Students always don't get their expected results. And sometimes teachers are not the same to check the Khatas. Results and marks vary from teachers to teachers. Occasionally individual board has some lower marking.
SSC Result 2019 Check
There remains some small benefit if you recheck your result. SSC examination is one of the determinants of getting a higher degree in Bangladesh. So if you think your result can be a mistake of teachers marking, naturally call for a recheck.
SSC board challenge 2019 is not always successful, sometimes result remains the same as before. But every year around 300+ result changes by this SSC Rescrutiny result 2019.
SSC 2019 Rescrutiny Procedure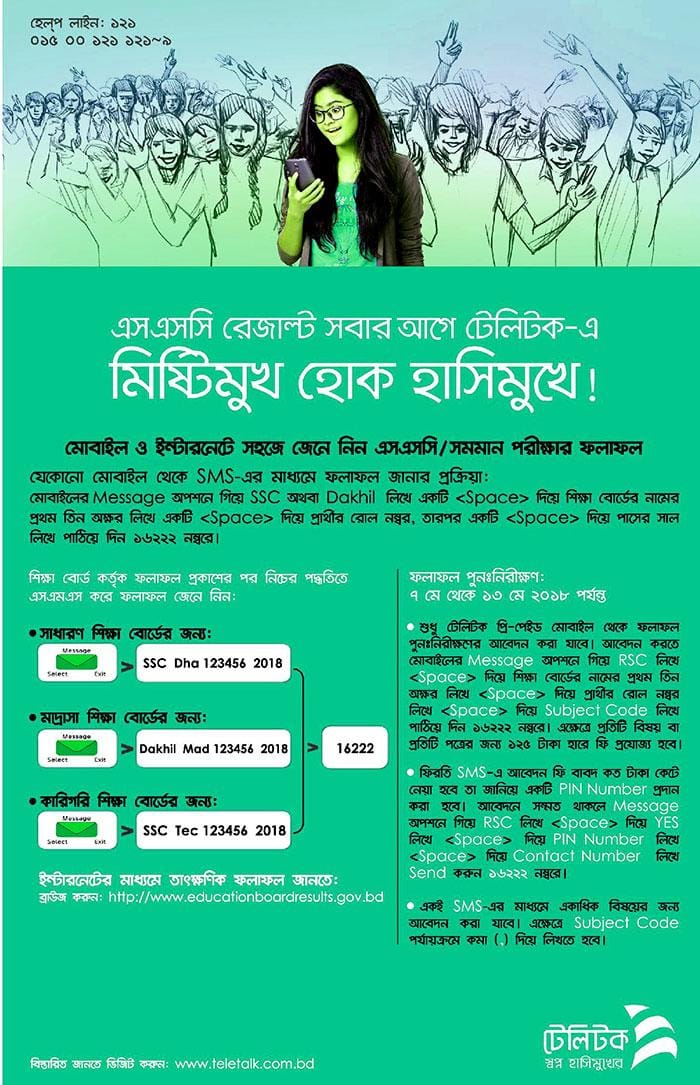 Students can send SMS from only from Teletalk Prepaid SIM by this way.
Application Start Date: 6th May 2019
Application Last Date: 13th May 2019
SMS Method:
Go to your mobile message option and type-
RSC<>1ST 3 LETTER OF BOARD<>ROLL<>SUBJECT CODE
For example, RSC DHA 1234 101 & send to 16222
There will charge TK 125 for each subject or part.
In the return SMS, candidates will get a PIN number and notice the amount of fee provides. Then send another SMS and type-
RSC<>YES<>PIN<>Any Contact Number & Send it to 16222
For example: RSC YES 47483875 01XXXXXXXX
You will get all related news about SSC recheck Result 2019 and scrutiny Process from shoutmecrunch.com. Check SC Result Full Marksheet 2019 form this website.
SSC 2019 Rescrutiny Result of All Board
SSC board challenge result 2019 will be updated here as soon as we get it from the individual board. We will give the PDF Link from the official website. SSC recheck result 2019 will be considered as the final result of SSC because HSC admission needs to finalized SSC result which is this. In our next article, we will give the HSC Admission Procedure 2019 for the different districts like Dhaka, Chittagong, Rajshahi, etc.