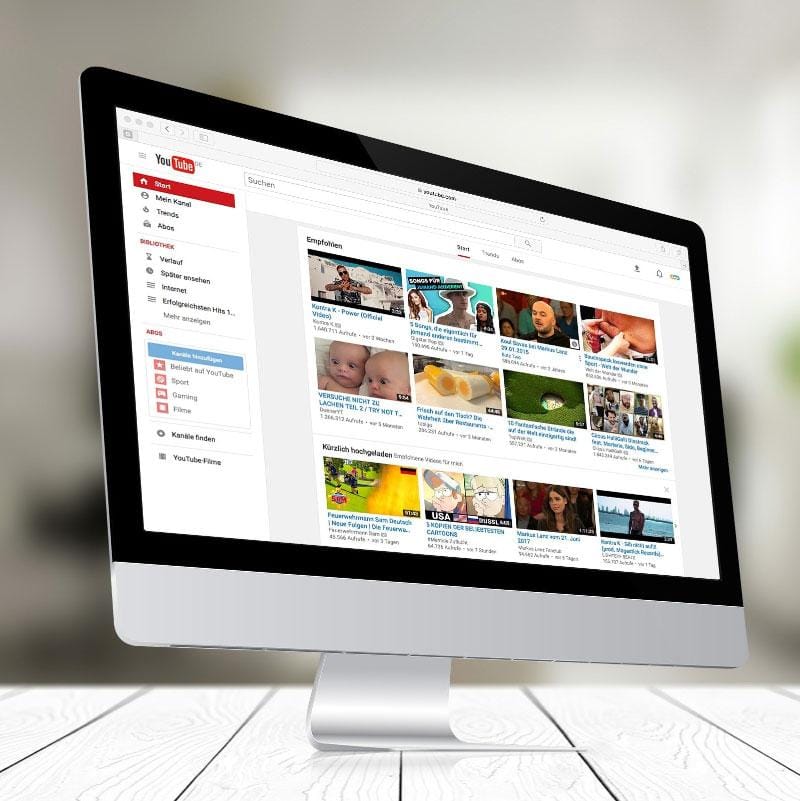 You may watch videos on YouTube all the time and may want to start to film and upload your own content. If you're new to create YouTube video, this post should be useful for you. From how to prepare and edit the video to how to share video, we provide you a complete guide to get your YouTube channel started.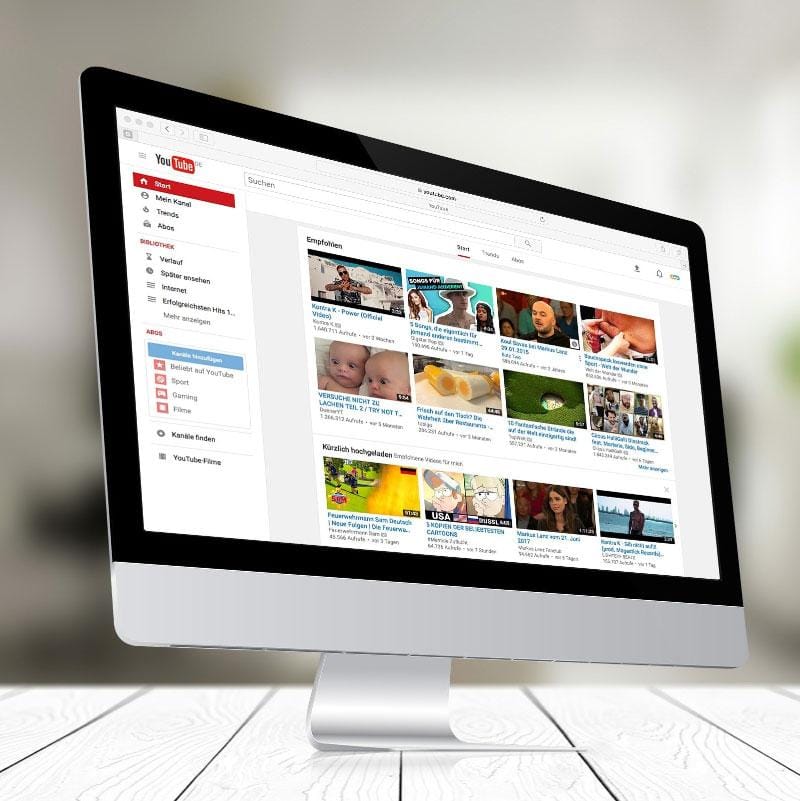 Plan before making video
A. Plan your video content
To ensure that your video content is attractive and exciting, well-organized preparation is essential.
Firstly, what you need to be sure of is the video content. You can write down the outline of the shooting content and highlight the key points of the content. Usually, a YouTube video should be no less than three minutes.
It should be noted that the first 15 seconds of the video is particularly important. Imagine that if people don't find a video interesting or useful for the first 15 seconds, what would they do? They'll close the video and click another video.
B. Plan your shooting environment
When you have video content ready, the next step is to prepare your video environment.
Firstly, you need a quiet environment to ensure that no background noise in your videos. Secondly, lighting is vital to get a clear video. Also, if you are shooting yourself in the video, you may want to choose clothes right with the theme. Be careful not to choose clothes of similar color to your background.
Prepare decent-quality video cameras or recording apps
When you've done all the preparation above, you certainly don't want to have bad footage because of the equipment. So it's essential that you have your camera, or your recording app ready.
If you need to record the screen on a computer or mobile phone, you need a stable screen recording software. For example, the iPhone has a built-in recording function which works great and can be accessed directly from the Control Panel with no need to download other apps.
Read 3 Useful Benefits of Having a Screen Recorder
Find a user-friendly video editing software
Now you have finished shooting. However, the video you shoot just now cannot be directly uploaded, and you still need to conduct post-editing on video. You may need to cut out some unwanted clips, link up the different clips, or add some transitions and music.
When editing a video, you are recommended to use computer software. Although video editing apps are also available on the mobile device, these apps are only capable of some basic editing, and it is an inconvenience to edit a video in a small screen, such as an iPhone.
Video editing on a computer may sound daunting, but it can be extremely simple if you have the right video editor. PawEditor is a user-friendly video editing software which is easy-to-use even for the beginners. You can use all the basic functions as well as add fancy transitions, colors, and effects to level up your videos.
For instance, PawEditor provides more than 20 effects for you to choose. If you choose Opacity, you can adjust the transparency of a video. If you decide Blur, you can adjust the clarity of a video.
And there are many color styles for you to choose. If you choose Brightness, you can make a video brighter or darker. If you choose Invert Color, the current color is changed, with black turning into white, blue turning into yellow, red turning into green.
Use SEO strategies in YouTube
Whether your video will be able to attract a large number of the audience depends, of course, on the video content and quality. But are everything done after you have got a great video with all the shooting and editing? Not really.
You probably have heard of SEO. In fact, there are some SEO strategies you can use to get your videos ranking better on YouTube.
Firstly, you need a compelling title for your YouTube video, although you can't indicate something unrelated to the video in the title just to catch eyes. Secondly, when uploading the video to YouTube, you are recommended to set key tags for the video. A proper tag can bring more streams to your video. You can also study how your competitors' set key tags for their videos.
Beside key tags, there's a place on YouTube for you to fill in the description. Since the description box can fill in a lot more text than the title, you should not skip the description. Just think about the attracting point of your video and write them in the description box!
Increase user engagement
More user engagement can let YouTube know that your video is valuable. Thus there is a higher chance than YouTube will give you a better video ranking.
YouTube measures user engagement through the following dimensions:
Numbers of video likes
Numbers of video comments
Number of video subscriptions
Numbers of video shares
The number of times the user selects to add a video to the playlist
How can you improve user engagement of your YouTube videos? Here are some tips.
Read 4 Tactics to Implicate Instagram for SEO and Gain More Traffic
1. Invite user comments in the video
The first thing you need to understand is that people like to comment, but they don't necessarily think about creating the right comment environment. So you can put down some comments under your video to attract more people to share their views.
2. Call to Action
At the end of a video, you can encourage everyone to subscribe to your video.
3. Respond to comments on time
When you respond positively, you encourage more people to comment. This creates a virtuous cycle that leads to more comments and higher engagement, which leads to higher rankings on the website. So make sure to respond to every viewer's comment within 24 hours!
Promote and share your video
In addition to being a video sharing platform, YouTube is also a community platform. The friends you know in the YouTube community can help your video to get more hits.
Read: 5 Proven Ideas of Social Media Outreach without Money
So you can go out and make more friends. You can find some of your favorite channels and leave a comment, but of course, leave a comment that says something other than just "awesome." When you show genuine interest in other people and their content, other people will be interested in you and will click on your video, increase the click rate and even leave messages on your video.
Read How to Spy Trendy Social Media Apps
After you upload video, be sure to share to social media. If you click on the share TAB below video, you'll see that it can be shared across 13 different social platforms.
Now start to prepare your own video on YouTube!