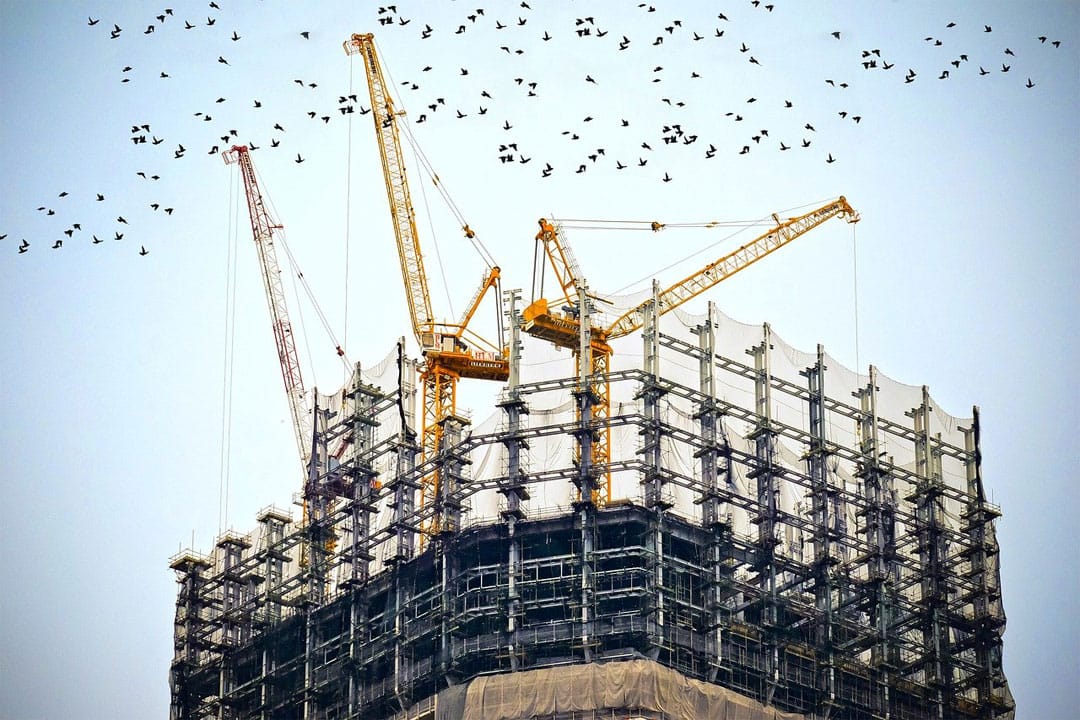 By using a completely custom-built steel building for huge shopping, zones can allow you to meet all your specific needs while maintaining the storage and additions—the incredible strength of a customized steel frame building is far better than any other type of buildings.
The shopping zones is one of the most rapidly growing industries and seems to have an even brighter horizon when it comes to future growth. Shopping Zones located in highly populated locations may sometimes experience a huge crowd and want to add additional space for inventory, goods and to service the needs of their customers. That's where steel construction steps into the spotlight.
Adding to or improving a retail space must be a quick, efficient, and dependable procedure. The goal is to always keep downtime and interruptions to a minimum. Let's look at some of the primary benefits that a commercial steel structure can provide.
10 Common Mistakes to Avoid While Buying Metal Garage Buildings (shoutmecrunch.com)
Steel buildings take significantly less time to manufacture and assemble than traditional structures. Steel buildings are the greatest choice for shopping zones due to advantages such as durability, construction duration, flexibility, and cost.
Most Durable
Shopping Zones need to be capable of standing the test of time, and there's no more perfect material to meet that need! Steel buildings are known to have a longer lifespan than most normal construction types. They are strong enough to handle dangerous weather situations like deep snows, high winds, storms, and wildly varying temperatures.
Additionally, steel buildings are bug and fire-resistant! Steel buildings have the added benefit of resistance to pests, unlike many wooden construction types. Wood also changes in size and shape based on several variables such as humidity and temperature. Steel does not!
As well, steel manufactured buildings are much heavier than wood or other materials, which adds to their natural strength.
Minimum Construction Duration
Fully customized steel buildings can save you time and money! An all-in-one turnkey solution can get you up and running far quicker than wood-based construction methods and often requires less expertise while offering shorter delivery times. Cutting down on costs and building time will get your storefront up and running faster!
Low Maintenance
Time, money, and effort can all be wasted while building a wooden construction. Wood has become prohibitively expensive, yet steel building remains one of the most cost-effective building materials accessible today. Steel structures also require less upkeep. Steel constructions will save you money over time because they have a longer lifespan and require less maintenance.
Paint applied to steel structures will last far longer than paint applied to timber structures. Nobody likes having to repaint every year!
Additionally, the lifespan of steel roofs soars above all other building materials, and that reduced maintenance will save you extra money over traditional roof construction methods. This allows you to focus more on your business and not worry about the headaches of construction.
Cost-Saving
As mentioned earlier, steel roofs are cheaper and more cost-effective because they usually last a lifetime. Standard shingle or shake roofing materials will need to be replaced roughly every 12 to 16 years. Who wants to bake under the sun every decade just to keep your roof from leaking?
Steel structures are significantly less expensive than typical timber structures. The ability to prefabricate steel buildings improves production efficiency and lowers costs, resulting in reduced prices and faster installation. Nobody wants to pay for a structure that will be built in three years. You can jump directly into the construction process with steel-produced structures! Steel constructions can also be financed at a lower interest rate.
Open Design
A steel structure can span 120-150 feet and is designed to eliminate the requirement for standing support beams. This enables for an open floor plan, which is especially crucial in Shopping Zones to guarantee that inventory and customer fluctuations are accommodated.
Flexible
As your business grows, you want your office or Shopping zone to grow with you. The flexibility of a steel structure makes upgrades or additions easier than other alternatives. Reconfiguring a framed steel building is also a much more streamlined process than traditional structures. Prefabricated steel parts can be customized during the manufacturing process based on your Shopping space, size, shape, and configuration.
Less Insurance Cost
This is the most significant advantage for Shopping zones that are trying to save business costs. Due to the exceptional strength and durability of commercial steel buildings, as well as their resistance to extreme weather and fires, your insurance costs are greatly reduced.
Combining the open design, flexibility, and eco-friendly aspects listed above can also have a big impact on your insurance budget. To put it simply – insurance for steel buildings is cheaper than for wooden structures!
Eco-Friendly
Construction has a substantial environmental impact, but steel buildings are far more environmentally benign than their wooden equivalents. If the structure is ever damaged or destroyed, steel is fully recyclable. Customers are savvy, and many prefer firms that make environmentally friendly decisions!
Conclusion
ProBuilt Steel is a leading provider of all types of steel building solutions in 1 place! So, if you're looking for a building that will best fit your residential or business needs, give us a call! With over 20 years of experience in steel building construction, our experts can help you find the right building for you!