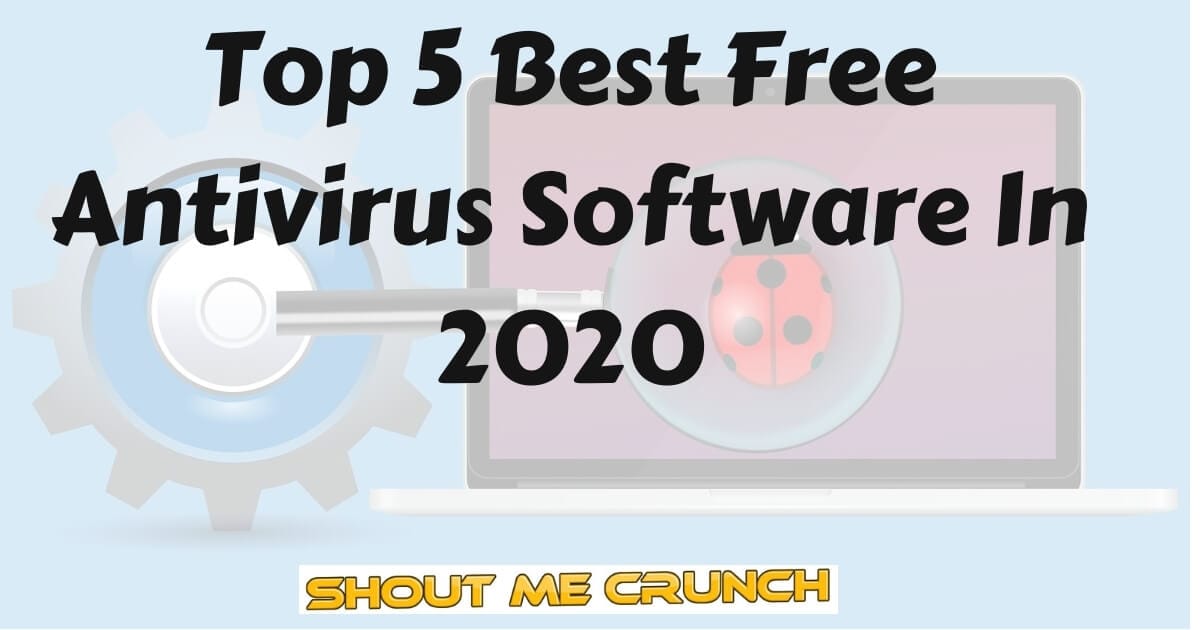 A computer virus is a self-replicating program that can destroy or infect a computer. It performs activities like reformatting hard drives, deleting files, and so on. In most cases, the personal information gets stolen, and there is physical damage to the infected computer. They are programmed in such a way that your laptop gets poorly harmed. The only way to overcome this is by installing antivirus software on your computer. The following software mentioned below are the top and most trusted in the market:-
1. Panda Free Antivirus software:
Link: https://www.pandasecurity.com/en/homeusers/free-antivirus/
This was developed by Panda Security, a Spanish company famous for its products in IT security. Both free and paid versions are available. It has excellent security features like file encryption, anti-theft, parental controls, and a lot more to explore its endless features.
The files are scanned in a remote server without using the processor power; hence it gets the name cloud-based software. Panda Cloud Cleaner, a separate scanning engine, is used to scan the files to rescue the computer from threats.
According to researches and reports, Panda never failed to reach out to its customer's satisfaction in protection. It always had a 95-99% range in its protection characteristics, but it is weakened by high-end computers' poor performance.
Panda Safe-Web is a separate extension where surprisingly, it has a dense feature such as a tracker blocker, ad blocker, and a health monitor. We need to use Panda's Search Engine else. If you are changing your homepage, it will remove the extension.
This antivirus software's key features are safe browsing, protection against spyware or unknown threats, remote access, backup copies, firewall, multimedia/gaming mode, identity protection, and many more endless features. Panda support provides an excellent service with the query getting solved within 24 hours.
Some of the drawbacks are it installs a sneaky browser plugin, which leads to unwelcome consequences. Does not support specific Mac computers. The paid version is too expensive.
2. Avira Free Antivirus Software:
Link: https://www.avira.com/en/free-antivirus-windows
Avira is a German multinational company famous for its antivirus software. The popularity it gained was due to the protection from online threats.
The performance was excellent in malware protection too. If you are investing in a premium, it is worth it. It can be used in all devices like PCs, Android, Macs, and iOS devices. The test percentage was always 100% in blocking harmful sites.
Avira Prime provides device optimization features and privacy tools like an advanced browser extension, game booster, and a lot more. The latest quality of 2020 allows for real-time scanning, ransomware attack prevention, and web protection. Due to some reports of experts, Avira seems to be the fastest and most advanced scanning engine.
Avira's Protection Cloud is a cloud technology that scans suspicious files. The cloud is frequently updated; that's where the standard goes high. Startup optimizer shows the programs that slow down the PC boot time. VPNs can be installed on most of the devices.
According to research and reports by experts, they claim that Avira failed to detect the phishing sites.
Avira's Safe Shopping Browser extension needs to be installed in chrome to block the phishing sites. The users claim that there is a high usage of RAM, which is unlikely to them. Too many ads pop up, which irritates the user.
3. Sophos Home Free:
Link: https://my.sophos.com/en-us/download/
Sophos protects home users through their free and paid versions. Sophos Group plc is a British software and hardware company famous for its security services, threat management, etc.
Sophos became popular as it had top scores in hands-on testing. Especially in phishing tests, URLs blocking, download protection, and a lot more. An online agent is assigned to manage settings and protect the device through an online console. In a business setting, especially in IT sectors, it has security remotely.
The premium version accepts up to 10 installations. It has a parental control content filter. The filtering control has 28 categories and is grouped into three groups. The web-filtering allows users to warn, block sites, etc. The majority of the users claim that it is easy to use. This is also a cloud-based software where the local management is straight forward.
It enables webcam protection from sites attempting to access your webcam. Safe online-banking through a secure environment. It provides useful information on commonly encountered issues.
Users are not satisfied with the recent version as it lags direct endpoint management. That's the only common concern else it is one of the best selling in the market.
4. Kaspersky Security Cloud free:
Link: https://www.kaspersky.com/free-cloud-antivirus
It is well known for its malware-fighting technology founded by Kaspersky Lab, famous for its cybersecurity services. Currently, it is the 3rd largest vendor of IT security services. This is also a cloud-based software.
It has core protection, which defeats spyware, threats, etc. It does not require much space and never affects the speed of the device. It looks for suspicious activities and scans the device without damaging your data. It has anti-phishing, which saves your identity from hackers. The password manager creates strong passwords and gets stored in encrypted storage.
Your payment information is safe when you are using safe money as it saves you from cybercriminals. It is an auto-detect feature. A private connection is provided by a VPN to secure your network. The privacy cleaner deletes the activity traces. It deletes your browser history, temporary files, and so on.
A privacy cleaner well maintains your privacy. It also has more features like webcam protection, anti-spam, and so on. Users have a common complaint which states that a lot of CPU resources are getting consumed.
5. Bitdefender Antivirus free:
Link: https://www.bitdefender.com/solutions/free/thank-you.html
Florin Talpes founded Bitdefender, and this company was famous for its cybersecurity and anti-software developments. It protects from viruses, trojan horses, worms, etc. and provides scanning and removal of such programs.
It always had top scores in antivirus testing. Sixteen excellent features make it ultimate and unique such as anti-fraud, secure browsing, cloud integration, battery mode, and a lot more to explore.
A benefit for windows users is that the free version provides antivirus scanning, real-time protection (Windows only), anti-phishing (Windows only), anti-fraud (Windows only), and web protection (Windows only). There is also a 24/7 customer support: low impact and faster scans.
This is also a drawback for other unpaid OS users. Another major disadvantage is that the price for its features is high. VPN provided is only 200MB and can be used in only one location. Parental control works only on macOS.
Conclusion
It is crucial to go through every detail of antivirus software before choosing it, since many could end up bringing a virus or malware into the system, rather than removing it. These top picks and a few others hold great potential. Using them can help you get rid of viruses quickly and efficiently. Okay. Now it's time for you to explore and find the best of it. Good luck!