Those days are gone when people consider car buying a necessity; today, it has become a thrilling experience. From new concepts to accessories to colors, every purchaser searches for a spark in new cars. Amongst all, color is the one aspect that isn't a vital asset but puts a smile on your face.
So, no matter you want to buy a new car or renovate an old one, make a statement with some popular colors.
As there is a little time left to bid goodbye to the eventful 2020, you should know which colors are still enticing the hearts. We have laid down ten popular colors, you can consider anyone and head off to the automotive paint booths to get the job done (in case of an old car). Rest who wants to purchase a new one, visit the nearest showroom and get the color you want.
10 Colors for Your Car
Nitro Yellow – 2020 Toyota Supra:
Though classic colors are still a top choice of many, there's been a high demand for some new shades. After the launch of Toyota's 2020 Supra model, the company has become the leader of offering new color palettes to the drivers. Out of the eight new shades, two (matte grey and nitro yellow) have additional costs.
So, break new ground by adopting this shade of yellow for your car. As this nitro yellow color has grabbed the first position in 2020, it will surely make heads turn on and off (both) the road.
Twister Orange Metallic – 2020 Shelby Mustang GT500:
Nowadays, people can't stop buzzing about this new shade – twister orange metallic. It seems like this cool color of the car is invented for the "coolest guys" worldwide. The company has managed to make this color a big hit due to its universal appeal. Among the several other Shelby shades, this twister orange metallic has made the second spot in 2020.
The orange color is unique with a metallic clear coat, giving a rich dimensional sheen to lure Mustang fans of all ages.
Espresso Metallic – 2020 Buick Envision:
There's no doubt that every color has a shine to add when you view any car. The first thing that comes to the mind of a car lover is a sophisticated and polished feature. However, keeping that in mind, Buick thought to come up with a new shade – espresso metallic.
Who knew brown would look so good? Looking at this color, most of the drivers started scratching their heads as brown-metallic don't match at all. Well, this significant upgrade of Buick has become popular in just a few months, surprising everyone. And now you've to admit that deep bronze will add an extra layer of elegance to your car.
Rally Green "Shock" – 2020 Chevrolet Camaro:
Shocked?! The new color, rally green, is ruling the 2020 year with many positive reviews after the Chevrolet Camaro launch. If you are a bright color lover, then no other color can beat this green tint. After its release in 2019, this color gained so much popularity that this car led to a significant front-end redesign.
With some stylistic additions, this green tone has so far given an electric vibe to the car lovers. So, if you were in search of some vibrant colors for your car, then hit the like to this rally green color.
Infrared Red – 2019 Lexus ES:
All the red tone lover, check your heartbeat as it can skip a beat after having a glance on this infrared red color. Perhaps not surprisingly, red is linked to passion, love, and desire, and you can fulfill all these factors by repainting your car. In 2019, people widely praised this color palette along with moonbeam beige metallic and bright green. But in 2020, it has dropped to position five.
However, infrared red color finishes simulate the light reflecting off the fresh snow, and you'll be able to showcase nature at its finest.
Atlas Blue – 2020 Ford Explorer:
How is it possible to talk about new color options, and atlas blue is not on the list? The various shades of blue are earning recognition since 2019 and are continually gaining applauds in 2020 too. However, you may find lots of blue cars on the road as it is the most popular color in North America and Europe. Thus, arranging this color to match with your taste wouldn't be a problem.
In general, the atlas blue isn't a shade sported in a car brand, but Ford wanted to bring a change. And therefore, they came up with the fun and thrilling version of the darker blue shades.
Undercover Green – KIA Soul:
Remarkably, green color seems to be running in everyone's mind in 2020! After Chevrolet rally green's awesomeness, this KIA Soul's has joined the ranks with their new color palette – undercover green. Earlier, the company had offered a lighter shade similar to secret green. But everyone has given a warm welcome, and therefore this darker version of the company has hit the numbers.
Even today, a high number of drivers prefer darker tones or neutral colors for their cars. Thus, if you're a green lover, then undercover green might be your soulmate color.
Lantana Purple – 2020 McLaren 600LT:
We are not at all astonished to see lantana purple on the top 10 list of popular colors for 2020. There's no doubt that McLaren has elevated the orange color to something of a signature with its F1 and Can-Am racers. But now this company is grabbing attention with something flashy but not that shocking. The deep purple color looks like it would rock the stage with the performance of "Smoke on the Water" – it's that amazing!
Well, this bright color, when painted on your car, will make it look like a 'Rockstar' on the road, bringing in a wide smile on your face.
Glowing Yellow – 2020 Hyundai Sonata:
First impressions matter, which is why Hyundai Sonata's color styling either makes it or breaks it. They've also come up with rear-drive collision braking systems, five cameras, and three radar sensors. But the new features were not the only upgrades that received raised eyebrows. It's a new color, glowing yellow, which is also making a lot of noise.
It may look more metallic and less shimmery in pictures, but it is getting the required attention. With this color, your car will turn heads and beg other drivers' questions like no color would do. Whatever your interior would look like, but the outside would be a love-it-or-list-it affair.
Blush Pearl – 2020 Aston Martin: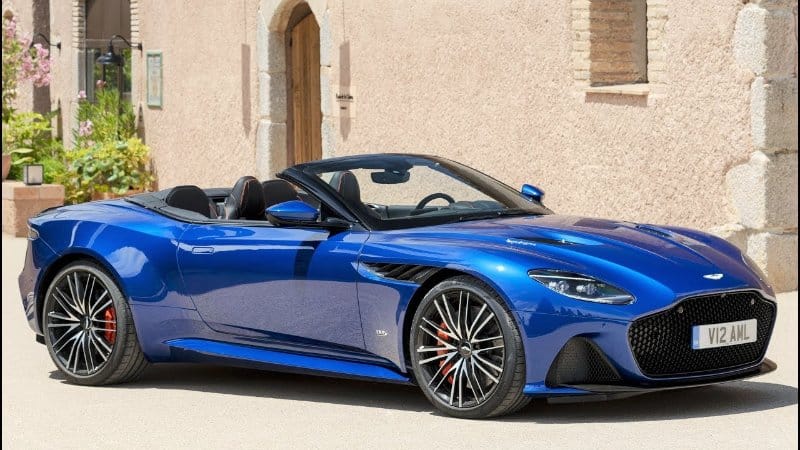 Though you can't buy 1995's pink Cadillac, you can satisfy the need of color by a blush pearl Aston Martin. Generally speaking, Aston Martin is this generation's answer to the oldy Cadillac pink. They look subtle and best under the full sunlight. Nowadays, many cars are seen pearl coated in colors like white to give a little pop up in the sun.
It is easy to apply, and you need to do it evenly to avoid blotchiness in the final finish. So, in case you're a true fan of Clint Eastwood and his movie (Pink Cadillac), then this shade is for you.
With all the crazy colors unveiled above, you must be pretty excited to paint it on your car canvas. You might be wondering about the costs if you do it yourself (DIY) or hire a professional. To clear your doubts, continue reading the blog as we'll unveil the difference between DIY and hire a professional.
DIY vs. Hire a Professional
DIY
The materials' cost for DIY can run from $100 to $1500, depending on what you need. The professionals often apply several coats of primer, paint, and a top coat to ensure a quality finish. Also, you will need a well-ventilated area, which is free from dirt and dust.
Moreover, to get a professional look, you will need specialized tools, time, and patience. So, if you are ready to commit all these things, then go ahead with the DIY.
Hire a professional
Well, most pro paint jobs come at different levels, so you can pick the one that fits your budget.
The primary paint job will cost you less than $1000, which will involve a few coats of synthetic enamel paint.
The standard one will go up to $3000, and you'll get a bit more from the basic one, including sanding and finishing.
The last show-room quality job would take you from $2500 to $20,000 or more. It is for those who want to show-off and make it an expensive offering.
Conclusion:
A car's color can say a lot about a person and even speak to the driver's purpose in life. Many car buyers are not risk-takers and stay on white and silver, but the change is underway with the above colors on the rise. Also, the extra information about the cost of painting would help you settle down with an accurate decision. Last but not least, it is essential to polish your car regularly to get the showroom-like shine always.
Author Bio:
Erika Rhein, a writer, and blogger by profession writes on diverse topics. However, I always endeavor to provide users with useful and informative articles in a legible format. I aim to achieve a difference in my writing.