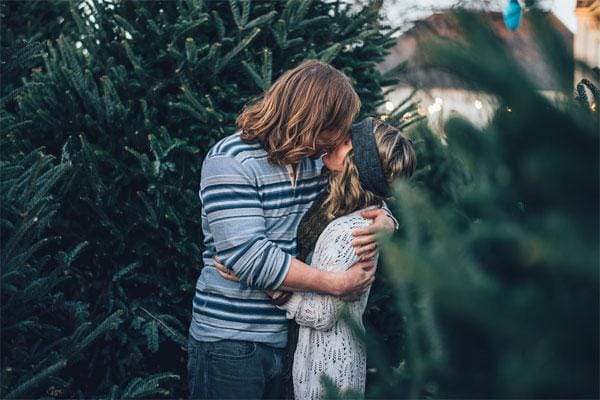 The first date is always an intense feeling for any woman. Today we come with some great ideas which men ever want on the first date. Read them carefully and try to perform according to this article. Surely this will give you some clear idea about what man wants on the first date and undoubtedly it will help you to impress that man on the first date. Here we have discussed some inner desire and someday life facts that affect human nature profoundly.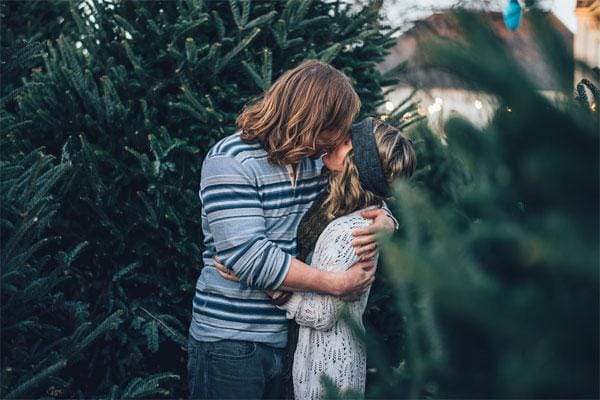 Dating is an inner desire of all the male and female. Usually, single do the dating with their future planning. Most men are also looking for a date if they are divorced or they are living in the disharmony with her partner. As it is an era of the internet, people prefer to meet a new person on the internet. And if the purpose is dating the love to visit a reliable dating site. But is it worth to visit dating sites for dating, or should we prefer the actual visible person?
What man wants on dating?
The man wants visibly beautiful women on dating. They prefer to have exotic and gorgeous looking female as well as they wish compromising character as inner part. Some man wants only the physical demand to meet. The man wants the kind of woman who does not raise a question about their past. Men prefer that sort of girl who can give enough space to his daily life. Men preferably choose that kind of woman who does not argue about small things. About the body part, men focus on the lips Female upper private parts (B__BS) and buttocks.
Some killer tips to impress men on dating
What women need to do to influence men on dating?
Previously I have told that man focuses on their body part. If you want to decorate your lips and make it appealing to your partner, wear red lipstick. Red is a sign of great appeal. You can use some glossy lipstick so that it looks pretty.
Get your eye ready
Remember, eyes said the word that lips cannot tell. Give your eyeshadow and makeup and dress up to all decorate your eye. Remember, your first impression will be your eyes, not your face. Don't make it too dark with eyeshadow or something. If you want to wear a lens, always remember to use some natural-looking lens. If you're going to use glass, you can use that. Use the hot look for your precious looking eye.
Men also prefer some exotic perfume or body spray, which is not too strong. Simple but deep mist can work like a charm.
In choosing the dress, men like to see their partner in a tight dress. In first dating, the tight skirt can easily give them the idea of the perfect body shape of their partner. Some silky tight dress or semitransparent dress can do the job.
Focus on your Shoes
Men prefer high heels of their partners on dating. But you should remember that you must have a bright idea about the height of your male partner. If you are taller than your male partner and already wear a long heel, then it would be an odd-looking situation. So wear heels according to your height compared to your partner.
Choose Bra Carefully on Dating
About bra choosing, during dating, a man is significant. You should choose some push-up bra so that your Female upper private parts (B__BS) look perfect to your partner. Don't worry about your Female upper private parts (B__BS) shape. Do you think men like are massive Female upper private parts (B__BS), but it is not correct.? Men prefer the average size. You can contrast the bra color so that your bra can be seen slightly from the outside, and it can make you more appealing to your partner.
Be Confident
If you are the first time dating, don't forget to take some confidence pills. I am saying it because men want confident women. Some men want the women will take over the conversation. If you are polite enough and not being satisfied with the conversation, men will never be impressed.
During the conversation, the topic of choice is very important. For discussion, you need to choose the topic before you go on a date. And for this, you need to do some research and analysis on that person. Do a background check on his social profiles. Check what he regularly shares or what his liked fan page is. From that, you will get the idea of choosing a topic about what to talk about. If you can speak with the niche, he likes to prefer you can have an excellent chance to impress him.
Learn Sign Language to Impress – Possibly Eye Language
The most important thing about dating is to learn some sign language. The most important thing about dating is to learn some sign language. Sign language is the most attractive thing of a woman that man can ever desire. Some exotic eye sign some sexy lip sign can turn the conversation in a significant way that you can never imagine. 8 out of 10 dating success because of only the proper use of sign language.
Give a chance to talk
When you speak, be careful about your male partner. Always check that your partner wants to say something or not. Give him a proper opportunity to talk about the appropriate topic. Don't talk continuously without pausing. Be gentle and be polite, and when you see your partner wants to say something, give them a chance to speak. Always ask them that he has something to say or not. Men do not like talkative women; they also do not like conservative people. Being an average with a smiley, the talkative face is the most excellent way to impress any man.
Be positive about everything
Sometimes men want to try women with some tricky question with complex behavior. It's like an exam for a girl by these men try these women about how they react or how they behave in that situation. The easy way to overcome that situation or answered the question is always be positive about yourself. Don't be so confused, and don't be so shy or conservative so that you can answer or perform correctly. But remember, don't be taken for granted.
Praise your partner
Everyone loves to be praised, either it is a male or female or third gender. So don't forget to praise if you get a chance about your partner. Especially when you see your male partner is trying to get credit for something. If you are intelligent, you can divert your partner through that conversation. So that with your manipulative power, you can divert your partner through the conversation that your partner will try to take the credit for his something doing, and you will get a chance to praise your partner.
Get the last impression
The last impression is everything. Remember, when you have finished your dating, the partner will remember the last thing you do. Give it a ravishing finish. You have also had to give a clue about how you feel about this dating, like you want to continue your positive about these dating or not. So give some eye signs or place a gentle kiss on the last of dating. Kissing is an intimate part of dating. So you must have to give a passionate kiss relating to your dating manner.
If you can follow the above tips, definitely you will get a good chance to impress the men you date. Men always love easy-going women. They always want women to be soft outside and naughty inside. So if you can show him the soft outside of you and give some glimpse of the naughty inside of you, it will be the best thing you can do on a date. Have some fun guys, and wait for the next love tips or dating tips to come.