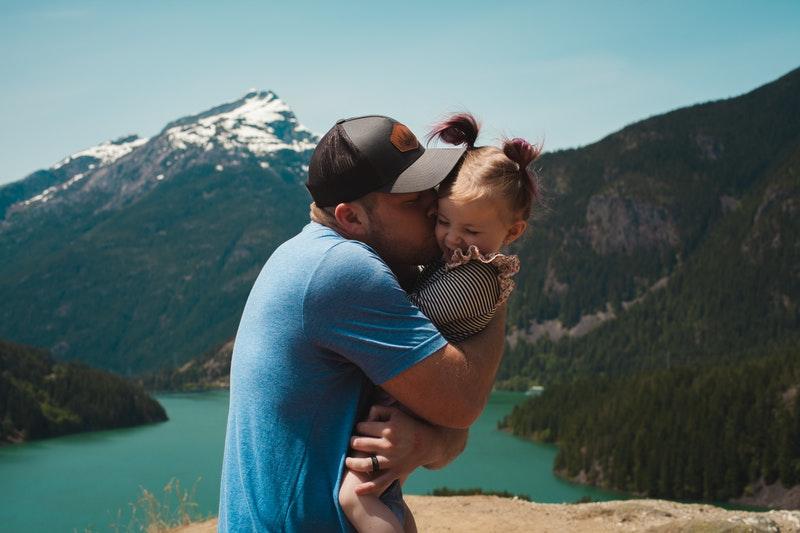 According to Family Magazine, taking kids on adventure trips is one of the best ways to create good memories. One main advantage of such an activity is it comes with some unexpected challenges. These challenges often prove to be excellent opportunities to work together as a family and discover strengths in each other. For young children, this is crucial because it can build trust and develop patience, perseverance, and different essential values.
But, for adventure trips to be genuinely beneficial and memorable, meticulous planning is a must. It would help if you covered all the bases adequately. This way, you can avoid unnecessary setbacks and keep everyone happy and excited, mainly if the trip includes long hours on the road on a hot day.
To help you with this, here are some of the best tips on how to manage an adventure trip with the little ones.
Rent the most comfortable vehicle for the trip
If you're already splurging on the trip, why not rent a high-performance vehicle for your adventure instead of using your car? This is one of the smartest things that you can do to pull off a family expedition.
Here are some of the advantages it offers:
You get a well-maintained vehicle that is truly designed for the activity. Therefore, no matter how challenging the terrain you'll have to pass through, you may be assured that the vehicle will manage just fine.
You can get the most comfortable car for your family. The family doesn't have to feel too cramped in the car because a 12-seater van rental will comfortably seat (and maybe even sleep) a big family and store your supplies. You can also get a decked out van with useful appliances to keep everybody amused or entertained (which is super-important for young children) during the long drive.
Rental comes with insurance. This means that if you encounter hiccups on the road, the vehicle is adequately covered, and help will be provided for you wherever you may be.
This often proves a more economical option because you don't have to pay for tune-up or maintenance services, which can be quite costly to get your vehicle in shape for the trip.
You don't have to concern yourself with the after-care (mostly clean-up) of the car.
Read also Tested & Tried Travel Tips For Safe Travel with Your Family
Get to know the condition of the roads that you will be driving through and trekking
In Dubai, most roads are paved and smooth, but if you will need to tackle some dirt roads or dunes to get to your adventure spot, equip your vehicle with tools that can get you out of sticky situations such as getting stuck in a huge hole or a sandpit. According to auto experts, for such a problem, two sturdy planks of wood or hard plastic ramps such as MaxTrax are the perfect solution.
Make sure that you have other vital gear such as ropes, Swiss knife, flashlights, and weather protection. It would likewise help to study some free hacks – 5-Minute-Crafts on Instagram and YouTube have many useful features, especially for driving through the woods and wetlands. This way, when things get crazy during the adventure, you have a reliable set of information and tools to help you deal with sticky situations.
Inform a few close friends and relatives about the trip
Share your itinerary with a sibling or your parents, who will not be joining or even your best friend. This is a top tip to follow because you want to make sure that there is a group of people (which includes the rent-a-car company) keeping tabs of where you are and what you're doing.
Should something unfortunate happen during the trip, and don't make it back as scheduled (this is why it's essential to stick to a schedule when you're going out on an adventure), there will be people who can immediately alert authorities.
This is a source of great comfort, especially for kids that tend to worry a lot. You can assure them that there are still people looking after you even if you're heading somewhere far, and these people have the means to locate where you are and help you if your adventure company finds itself in trouble.
Read also A Final Checklist When You Are Travelling With Kids
Pack more bottled water than necessary
Adventurists always say that it's still better to prepare for the worst because adventures can throw all kinds of challenges your way – as if bringing kids along isn't enough. But, one thing's for sure, in all mishaps, having water will prove an advantage.
If kids get sick during the trip – you need water. If the vehicle breaks down, the radiator might need a shower and a refill of water. If you find yourselves having to walk to get some help in the middle of nowhere, you better have water. So, pack more distilled bottled water than what you need.
Extra tip: Make sure to store the water where the air from the AC can reach it. This will keep the water cool, which is what the kids want in all types of weather.
Remember to make the adventure as kid-friendly as possible
Do not force activities on the little ones that may reinforce their fears or dislike for certain things. Also, always take into consideration the little ones' energy levels.
Although they're usually bouncing off the walls at home, being out in nature and exposed to all kinds of elements can easily deplete them of their energy. When they're cranky and sluggish, rest – don't push them beyond their limits—Reserve greater adventures for when they're older.
Check: Tips for Special Needs Families For an Unforgettable Family Trip
It would be best if you also considered hitting the road early. By doing so, you'll cover a lot of miles with the little ones still asleep. Plus, you can avoid heavy traffic in main thoroughfares during the rush hours.
Those are just five expert tips on how to pull off an adventure trip with young companions. There are more than you can use, but these cover some critical points to mitigate risks, save some money, and make the activity more enjoyable for everybody.
Author Bio
As Co-founder and Key Account Manager for UAEdriving.com, Felin is responsible for translating the vision of UAEdriving.com into an easy-to-use online car rental portal for our customers. She holds a Bachelor in Commerce degree from Pune University, India (2013), as well as a Masters of Business Administration degree from Pune University, India (2015).