As the years go by and the online world increasingly becomes a competitive mess, companies are looking for better ways to develop their competitive advantage. At the same time, customers are looking for a way to distinguish between the good, the bad, and the downright ugly.
The answer? Content marketing. Quality content is what separates the amazing brands from all the rest in a saturated market, and it's what online audiences are looking for when researching products, looking for sources of quality and actionable information (that would be you), and simply looking for companies they can trust.
Add to that the fact that Google adores websites that dish out amazing content on a regular basis, and you've got yourself a pretty strong case for creating and executing a comprehensive content strategy. Budgeting and staffing aside, here are the best ways to craft engaging content that will attract and convert visitors into paying customers.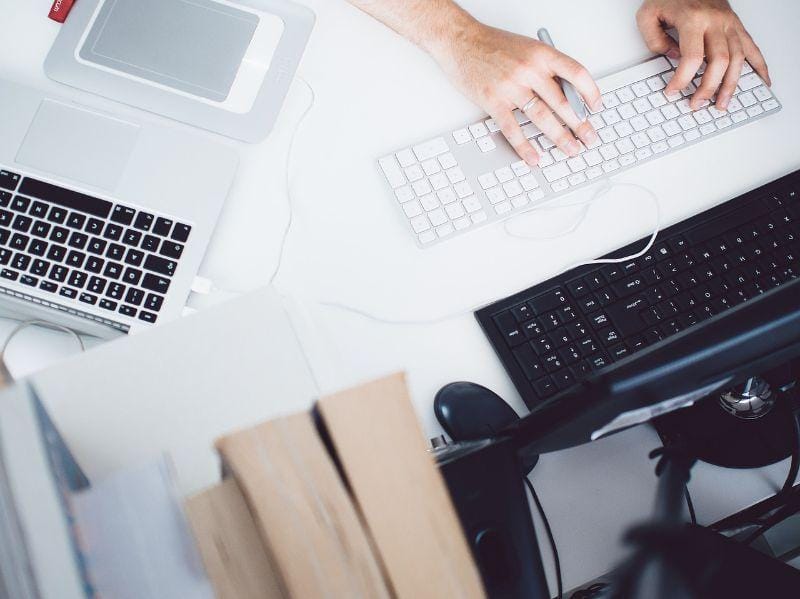 Start with SEO in mind
Before you go all Dostoyevsky on your content strategy and start building plot lines for your product descriptions, be sure to first consider your SEO requirements, and kick things off with search engine optimization. After all, you want to build your content around SEO and relevant keywords as opposed to just guessing what people want to see and read about, and then retroactively trying to spruce up your content and get it up to par with the leading content in your industry. Hint, it's probably not going to be enough, and it will definitely take a lot of time and effort.
So, do your keyword research first. Target primary phases that everyone is searching for in your niche, and general terms that you can sprinkle around in your content. Now, seeing as how you can't hope to rank high for the most competitive ones, you also need to research secondary keywords and niche terms that will expand the reach of your content and attract a diversified audience.
Once you have generated enough keyword suggestions, you can weave them (seamlessly) into the key areas of your content, such as the headings and subheadings, the body of the text, the image alt-texts, and the meta descriptions.
Weave your brand into everything you create
Search engine optimization might help rank your content higher in the SERPs, but it won't be able to help you build your brand's authority and trust in the eyes of your audience – at least not if you don't create a compelling brand identity first. Some of the key traits of an amazing brand include a distinct visual identity, a unique brand personality, brand values that complement the values of your audience, and a tone of voice that is unique to your business.
It's important that you weave all of these elements into every piece and type of content you create, in order to ensure consistency across numerous channels and help your brand stick in the hearts and minds of your customers. This will make your content truly unique in a saturated market.
If you don't know about SEO, it's worth looking at this SEO Checklist by SEO Buddy.
Bridge the gap between written and visual content
Content comes in numerous forms, and while it is important to keep dishing out articles, it's also important to recognize the popularity that visual content enjoys nowadays. Put, visual content is more engaging, and when created by an experienced designer, it can convey the same messages that any written content can. This is why you should focus on creating informative visual content that will attract both types of customers – like infographics.
Some people like articles, other like images, but everyone loves a beautiful infographic, especially if it's crafted by a professional team like Infostarters that focus on bringing all of the crucial elements together, such as actionable data, storytelling, brand elements, and compelling visuals to intrigue, inspire, and captivate. Most importantly, though, creating this type of content will help you quickly convert visitors into customers with clear and concise, yet striking messaging and visuals.
Be a storyteller but don't neglect the facts
Speaking of inspiring and captivating your audience, it's also important to note that facts alone aren't enough to make your content great – you need to be a storyteller as well. After all, if you don't give your content a unique tone of voice and weave the information into a compelling narrative, how are you to make your brand memorable, your content shareable, or your business appealing to a modern audience?  You can't, really, so all the more reason to employ creative content creators who will craft memorable stories and immerse your audience into the narrative.
Be better, be bolder, be meticulous
And finally, always remember that quality trumps quantity. That said if you have the resources to pump out quality content every day, go for it. Regardless, your focus should be to create content that is better than your competitors' content across the board, and that means delving deeper into the subject matter, tackling the hard questions, presenting actionable solutions, and producing exhaustive content that will answer all of the questions the audience might have. It's a lot of work, but the long-term rewards far outweigh the initial investment. 
Wrapping up
In the world of digital marketing, content will always reign supreme. Be sure to take your content strategy to the next level by combining these tips and using them to make every article, infographic, video, and podcast more valuable to your online audience.