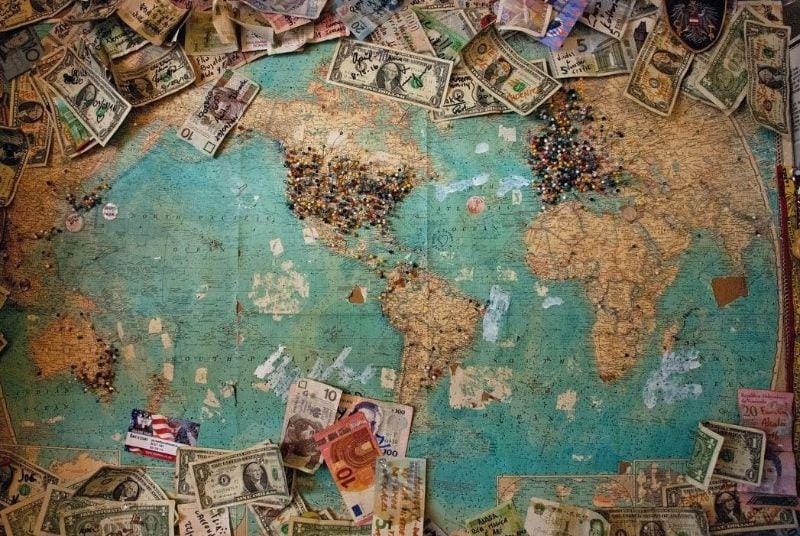 Do you have to transfer money overseas? Are you worried about sending it safely and quickly? If you are here, it is safe to assume that your answer to either of these two questions is yes. While technology has evolved and enabled us to easily send money across thousands of miles, there is always a risk factor involved with sending money. Besides that, there are several methods, each requiring different procedures and varying costs, making it all the more difficult to choose the right way.
If you are confused about sending money overseas quickly as well as safely, here are some useful tips for you.
5 tips to remember when sending money overseas:
Whether you are making the first overseas payment, or have to transfer money regularly, there are plenty of things to consider. Read on to find out the best tips for international funds transfer:
Choose the right method:
With increasing globalization and integration of banking systems, there are plenty of methods available to make international payments. You have both online and offline methods available at your disposal today. While bank drafts and checks are the popular offline options, you have e-transfer or power transfer in the online mode.
Firstly, you must ensure that the bank or financial institution that you choose has a set-up to facilitate the kind of transaction you want to do. If you opt for an offline payment method, make sure you check your banks' list of correspondent banks. It becomes imperative when you plan to transfer money overseas to ensure the transaction is carried out smoothly. 
Moreover, the transaction method must also be in sync with the guidelines of your government and financial institution.
Keep in mind the speed of settlement:
Are you in a hurry to send the money across within a few hours? Or can it take a few days? Here, it is significant to check the speed by which your money will reach the recipient's account across nations.
If you want to transfer the money in real-time, you might want to opt for an online payment method as they tend to take less time. You can opt for wire transfers from your bank or even take the help of Western Union to transfer money quickly. Online methods only take 24-96 hours to settle the transaction.
If you are in no hurry, you can go with offline methods as well. Your cheque in foreign currency may take a time of 7 to 15 days to go, as the bank will first verify your deposit. Transfers made through your credit or debit card may also take anywhere between 1-4 days. 
Check the cost involved:
If you think transferring money overseas will not further inflict damage upon your wallet, then you are mistaken. Each overseas transaction comes with a cost or a fee that you will have to pay. The cost for each method can vary greatly, and you can compare the various ways based on the price of the service.
The cost also depends upon the speed of the transfer. If you've opted for a faster method of transferring money, it might cost more than the others.
A bank transfer through SWIFT, an international wireless transfer system, may come with a cost of 1-5% of the funds transferred. On the other hand, the rate of cheque or demand draft is only 2%. Money transfer services, like Western Union, may charge an exorbitantly high commission. It is so because these service providers offer specialized services and have a better reach.  
Coverage offered may vary:
Another thing you must remember while going for overseas money transfer is the coverage offered. Not all options are available at every location. While offline methods can be available at every branch of the bank or location, the same might not be the case for online methods. The online means of transferring money tend to be limited to urban areas or main areas of the town.
Besides that, you might also have to check that your bank covers the currency that you are transferring to ensure your funds get across quickly. 
Ensure it is convenient:
Lastly, keep in mind the convenience factor as well. Both you and the recipient must be comfortable with the option that you choose. If the other person is not satisfied with an online way, you can seek the offline method, and also the other way around. Make sure you check the maximum transfer limit imposed by your bank or money transfer service. Confirm all the details before you go with it.
Final Thoughts
Transferring money can be a tricky task when it involves two nations or two financial institutions. If you are worried about sending money, it is wise to keep the above points in mind. It will ensure your payments get across safely and quickly, without any hindrances.
Reference links:
 https://www.currencyfair.com/blog/tips-transferring-money-abroad