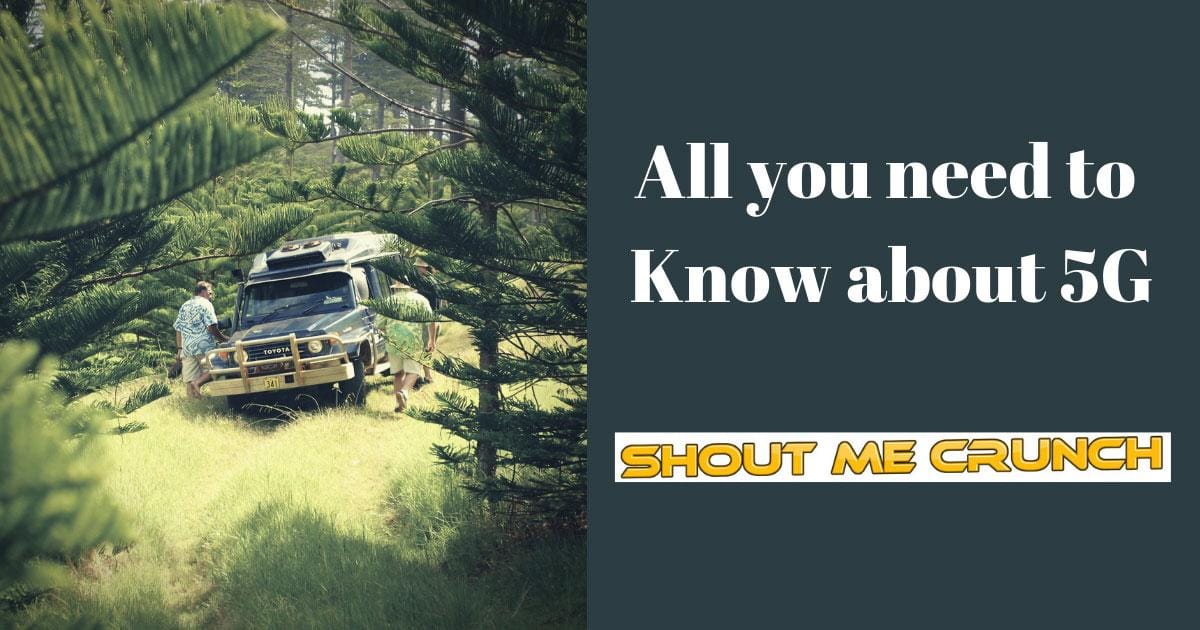 There has been a lot of talks lately about the next generation telecom networks (5G) technology, and as a consumer, it is essential to learn more than the hype around the innovation. Whether you are a business owner, household owner, or student looking for the best custom writing online, you need the best internet connection, and the promise of fast, reliable connection is what makes 5G big news. The talk about the Internet of Things (IoT) is set to become a reality with 5G delivering the support required.
Whatever your internet consumption requirements, it is important to learn more about 5G to get the picture of changes to come. Keep reading.
5G Technology in Brief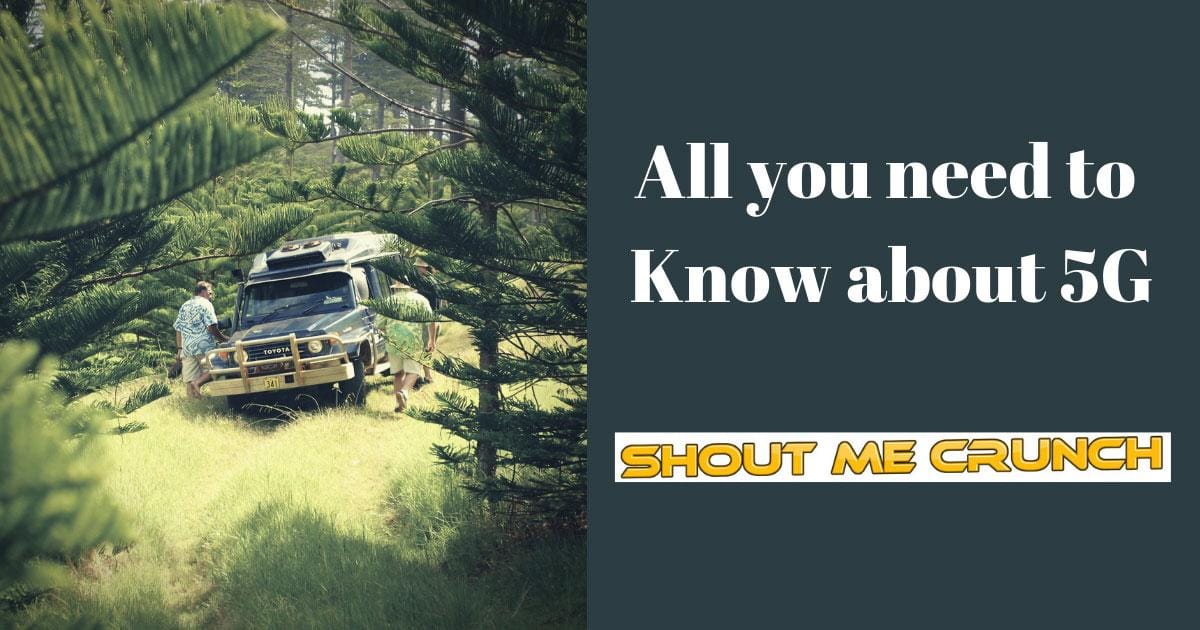 When there's a lot of hype about technology, there's also a significant risk of misinformation, and unfortunately, this is what has happened with 5G technology. While everybody agrees on the need for superfast and reliable internet, the misconceptions about 5G have slowed the rollout of this technology. Just like 2G gave way for 3G before the entry of 4G/ 4.5G (LTE advanced), 5G is the next (5th) generation wireless network.
Testing for 5G has been going on across the world as service providers position themselves to deliver this technology. Widespread commercial rollouts to residential customers have already started in some cities across the world with major internet providers such as Verizon and T-Mobile leading the revolution.
If you want to know the Internet usages statistics of 2019 regarding internet users in 2019, email, blogging and websites stats, social media influences and many more you should look into Key Internet Statistics of 2019.
This is a game changer in every aspect of internet technology. The ultra-high-speed 5G connection will revolutionize internet use for both homes and businesses. Super speed internet has been a promise for many years, but the proponents of 5G say it is now a reality.
Major players in 5G so far include hardware manufacturers such as Huawei and ZTE of China, Sweden's Ericsson, and Finland's Nokia, Qualcomm and MediaTek and Samsung Electronics the leading smartphone chipmaker.
In summary, 5G technology has eight specification requirements that drive it including:
Up to 10Gbps data rate
1000x bandwidth per unit area
90% reduction in network energy usage
99.999% availability
Up to 100x number of connected devices per unit area (compared with 4G LTE)
1-millisecond latency
Up to 10-year battery life for low power IoT devices
100% coverage
Things you need to Know about 5G
With this insight, it is now easier to assess how 5G will affect your life and how you can access it. To do this, you need to know the following:
5G is more than Faster Speeds
There's no denying that one thing every internet user would love is faster speeds, but there's much more to 5G than speed. True, users will enjoy speeds 10-100x faster than 4G, but in making this possible, more changes will happen to the networks' capacity handling.
Slow speeds mostly come about due to an increase in device numbers but with 5G, and small cells are installed which increase the coverage map significantly. Moreover, there is the use of millimeter wave technology that shortens signal travel distances and pumps up the wired backhaul locations.
5G is more about enabling networks to handle a massive increase in the number of devices with IoT becoming a reality.
The Amazing Opportunities of 5G
There's a wide range of opportunities available with full deployment of 5G. For most internet users, the next generation of internet network means translates to faster download times and streaming content with zero or no lag but there's more than 5G will offer.
Some of the things that look futuristic today including flying cars and trains augmented reality for movies, hologram calls, remote surgeries in theatres to future generations of self-driving cars there's no limit to what the 5G standard can do. While all these things will take time, the fact that tech developers have hailed the capacity of 5G to enable such innovations shows it is a reality.
Trials Are Underway
Many carriers have started trials, and there is a rush by these companies to become the first to take the technology in the market. Some companies have even claimed the launch of the technology including Qatar's Ooredoo, which boasted the launch of a commercial 5G network in May 2018.
In the U.S, Verizon launched 5G broadband service in four US cities: Sacramento, California; and Indianapolis, Indiana, Houston, Texas; Los Angeles, California. The battle for superiority among network providers has expedited the trials and mini-launching of 5G with other bug companies such as Alcatel Lucent, Ericsson, Fujitsu, NEC, Nokia, and Samsung also testing their hardware and applications in the 5G wireless space.
Facebook has created the Open Compute Initiative which is an initiative to boost access and build wireless networks for developing countries. Another top tech player, Microsoft, has started a TV White Spaces trial that taps into unlicensed spectrum not used by TV broadcasters. All this investment and energy shows the potential of 5G.
Brand New Architectures For 5G To Work
Any revolutionary technology requires much work to make it a reality. For 5G, there will be new architectures like Cloud RAN (radio access network), a dramatic increase in cell sites among other changes. Much money has gone into architecture research and networks, and many of the larger tech companies have invested heavily in 5G development which proves its viability as a game changer in the industry.
Several technology projects in both communications and data center architecture converge to make 5G a reality, and they must yield benefits for Telco's and other players to buy into the technology. To make this a reality, Telcos have invested heavily to improve spectral efficiency, energy efficiency, create additional revenue-generating services such as edge computing and mobile apps hosting and also introduce new service tiers. It is a costly venture initially, but no one can afford to ignore the opportunities it offers.
5G is the Future
Much disruption will occur with the arrival of 5G, and this will have an impact in many industries. The resistance by some governments will not change the fact that disruption creates opportunities for a better world.
This next-generation connectivity will open a whole vista of opportunities ranging from autonomous cars, smart cities, IoT technology, immersive entertainment and reliable infrastructure for all sorts of new business models.
5G technology promises to cause disruptions in all sectors of life form education, communication, health to transport. The super speeds and reliable networks will lead to a more interconnected society than today. With the opportunities already brought by 4G/ LITE internet, it is possible to imagine how huge the impact of 5G will become.
Final Thoughts
The arrival of 5G heralds a new era in internet technology and the anticipation and hype around this technology is worth it. Through ongoing trials, tech companies and hardware makers have started tapping into the technology in readiness for rollout. It is the newest trends in 2019/2020, and suave businesses have started preparing for its launch.
The next (fifth) generation of mobile (wireless) internet connectivity will power a huge rise in the Internet of Things (IoT) technology. Many businesses can tap opportunities in IoT because it is the next big thing in technology.
Whether you are an app developer, business owner, or a student looking for paper writing help on 5G, knowing these crucial things about the technology will help you.