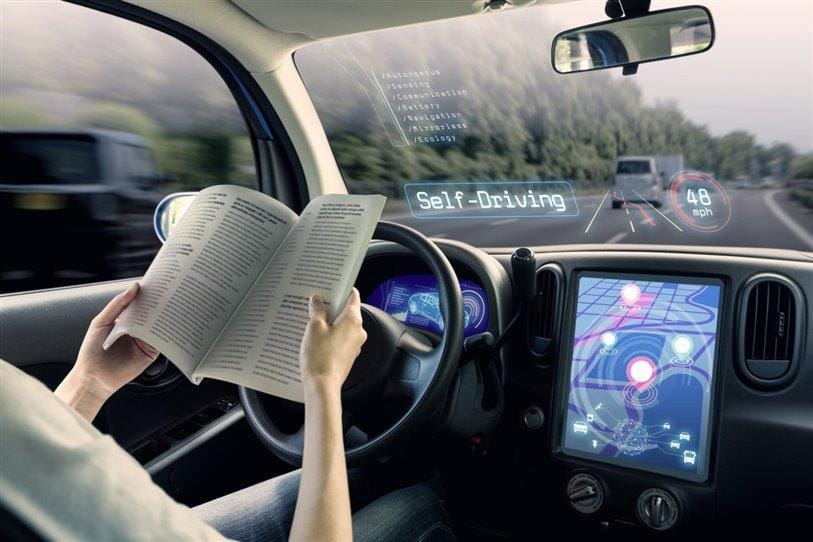 way in the last couple of decades, and there have been some impressive and innovative advancements in automobile technology that have made cars safer and a lot easier to drive. In this year alone, we have seen some amazing innovations in the industry. Today in this list, we are going to be discussing some of the most innovative automobile technologies of this year so that you know what you can get, and what to expect for the future of automobiles.
Health and Vitals Sensing Seatbelts
There are many different devices that are used to track the driver's vitals during a drive. The purpose of this is to make sure that the driver is in a suitable condition for driving, and it can alert a driver if they start to drowse off while driving. This year, the tech has been taken to the next level, and it has been made even more convenient.
Now, the latest cars are coming with seat belts that can monitor your vitals and health. They can inform you if you are fatigued and not in a safe condition to drive. This new tech is an amazing addition to cars that can help avoid a lot of accidents and make the car a lot safer to drive.
Read Also shohagh paribahan customer care
The Tesla Roadster
The latest addition to the Tesla family is the epitome of modern automobile technology. This amazing supercar has some epic tech that is almost unbelievable. This electric car can get from 0 to 60 mph in only 1.9 seconds. It is very hard to believe that an electric car could give this level of output for as long as Tesla does. Apart from the innovative electrical technology, the new Tesla roadster has some other amazing features. The car uses different sets of sensors and artificial intelligence to make the car accident-proof.
The roadster is one of the safest cars in the market right now. The new Tesla roadster will also have an auto driver technology, which can make the car drive by itself on highways so that you can relax a little bit. The tech isn't self-driving, because you still need to keep your hands on the steering wheel, but it is a very close commercial application of the tech. The tesla roadster will be commercially available for the public in early 2020.
Self-Driving Cars
This year, there have also been a lot of advancements in autonomous driving. The tech of self-driving cars has become a complete reality, and you should be expecting some self-driving cars in the future. Though the technology may take a while to become commercialized and mainstream, there are still some applications of self-driving cars on the road.
In New York City, a startup company named Optimus has started a self-driving shuttle service for passengers. What we used to see in sci-fi movies has now become an inevitable reality. You should be expecting a large amount of self-driving cars on the road in the next five to ten years.
Smart Headlights
Headlights are some of the most common parts of a car, and there have been a lot of amazing advancements in the technology of headlights over the last couple of decades. LED lights have become the main standard of headlights over the last decade, and they have a lot of amazing advantages over the old halogen and xenon headlights.
LED headlights consume less energy and are more reliable. They also provide better visibility in harsh weather. Though LED lights are still the standard in the market, this year a new tech in headlights has been implemented. BMW has started using laser headlights in their new vehicles. Laser headlights are considered to consume even less energy than 6000k LEDs, and they also have a longer range. But they are quite expensive to make so LEDs are still the way to go.
Apart from new laser headlights, many cars have also implemented smart headlights that can make your ride a lot safer and significantly reduce the risk of hitting a pedestrian or animal. Sometimes when you are driving on a long road at night, it is hard to see when someone comes in front of the car. These new smart headlights have the capability to detect movement in your peripherals. If it detects that there is a risk of a collision, they can light up your peripheral areas to help you avoid the collision. These smart headlights are an epic technology of the future that can make cars and the road a lot safer for both drivers and pedestrians.
Predictive Technology to Avoid Accidents
Artificial intelligence and machine learning have had a major role to play in all the futuristic tech, and cars are no exception to it. These days, machine learning tech is added to cars to make them safer and some of the new vehicles like the tesla S series and roadster have an amazing predictive technology that can allow them to predict accidents on the road.
They have different sensors that can help the car decide the safety of the road, inform you about potential accidents before they happen. This amazing technology can save your life, and it is a very impressive and innovative addition to the tech of today's cars.
Vehicle to Vehicle Communication
V2V tech is a very impressive addition to modern cars to make them a lot safer and easier to drive. After the commercial implementation of this technology, vehicles will be able to communicate with each other to avoid accidents. This tech is expected to make the roads a lot safer. Though this technology exists in some cars, the widespread implementation of the new tech will, of course, take some time. This tech will allow drivers to make better decisions, and it will dramatically increase the safety of the road.
Magnetic Ride Control
Magnetic ride control is an amazing new technology that is used in many new supercars to improve their handling and suspension. This technology can make your rides a lot smoother and dramatically increase your control over the vehicle at high speed. This is a technology that is purely designed for sports cars.
The technology uses monotube dampers filled with a magnetorheological fluid located at each wheel and a set of sensors to determine how to adjust the suspension of the car according to the terrain you are driving on. The tech makes your rides a lot smoother, and it can be very useful for track racers in the later laps when the racetrack starts to crack, and small bits of gravel get collected on the sides. Magnetic ride control can make supercars a lot safer and easier to handle at high speeds.
About the Author:
This post is written by Mark Hilton. He is a digital nomad who is obsessed with automobiles and loves road traveling. He has worked in several automobile companies and has been covering technology online for over five years. In order to know more about his site, you can visit https://carifex.com/.