Shohagh Paribahan All Counter Contact Number & Details
Shohagh Paribahan is a concern of the Shohagh Group started their transportation services in Bangladesh since 1972. It was the company of late Mr. Younus Talukdar. Shohagh Paribahan is serving the nation with modern, comfortable and luxurious bus services for a long time.
This is the pioneer and time befitting of up to date transport service provider in the country. It offers a safe and joyful journey for the passengers maintaining the accurate time and schedule. But, most of the passengers traveling to Shohagh Paribahan are unknown of their service details and contact information. This content will make sure to know all details, including counter numbers, ticket prices, and other important information.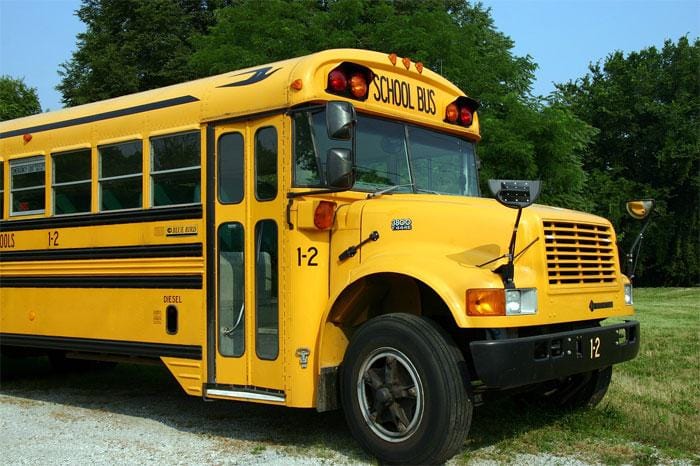 Shohagh Paribahan Bus Route, Schedule, Ticket Prices & Details
Shohagh Paribahan offers inter-district bus services with their prestigious and luxury AC buses. As a result, they get huge popularity in this area with their services. People who like to visit this region and the nearest ones can take their services. They operate the buses to the following routes:
Route of Shohagh Paribahan
Dhaka – Chittagong – Dhaka
Dhaka – Cox's Bazar – Dhaka
Dhaka – Sylhet – Dhaka
Dhaka – Jessore-Khulna – Dhaka
Dhaka – Jessore – Benapole – Kolkata
Ticket Prices of Shohagh Paribahan
Non-AC
Dhaka-Jessore-Dhaka: BDT. 450
Dhaka-Khulna-Dhaka: BDT. 500
Dhaka-Benapole-Dhaka: BDT. 450
Dhaka- Shatkhira-Dhaka: BDT. 400
AC Volvo
Dhaka-Chittagong-Dhaka: BDT. 950
Dhaka-Cox's Bazar-Dhaka: BDT. 1525
Dhaka-Benapole-Dhaka: BDT. 1270
Exclusive Regular
Dhaka-Sylhet-Dhaka: BDT 1100 / BDT 900
Dhaka-Jessore-Dhaka: BDT 1100/ BDT 900
Dhaka-Khulna-Dhaka: BDT 1200/ BDT 1000
Dhaka-Kolkata Route
AC Volvo
Business Class: BDT. 1520, Regular Class: BDT. 1320
Non-AC: BDT. 670
Dhaka Booking Offices
Malibagh: 114, DIT Road, Malibagh, And Contact Number: 9344477, 01711612433
Jhonson Road: 53/10 Jhonson Road, Contact Number: 7166643
Panthapath: 63/C Panthapath, Contact Number: 9132360
Kaleyanpur: Contact Number:8055902
Kalabagan: 64/3 Lake Circus, Contact Number: 8126293
Middle Badda: 190/A Middle Badda, Contact Number: 9882576
Fakirapool: 2, Fakirapool Inner Circular Road, Contact Number: 9331600
Kamlapur: 64/1 A Hotel Al-Faruk, Contact Number: 9132360
Arambagh: 167/3 Eden Complex, Arambagh, Contact Number: 7100422
Abdullahpur (Uttara): Abdullahpur, Uttara, Contact Number: 8956345, 01711624390
Mohakhali: H 1/6 Mohakhali Rail Gate, Contact Number: 9884344
Narayngonj: 111 Bangabandhu Road, N.Gonj, Contact Number: 7634708
Gulshan: Road-3, House-5, Gulshan-1, And Contact Number: 8857932
Savar: Savar Bus Stand, Contact Number: 01711818874
Gulistan: 14/1, Fulbaria, North-South Road, Contact Number: 7171078
Manikgonj: Manikgonj Bus Stand, Contact Number: 01711511472
CHITTAGONG Booking Offices
Dampara: 34 Dampara, Zakir Hossain Road, And Contact Number: 618930, 6165200, 01711798344
Mirersorai: Contact Number: 01711351262
AK Khan Gate: AK Khan Gate, Contact Number: 01711438494
Shetakunda: Contact Number: 01819323183
COX'S BAZAR Booking Offices
Kolatoli: Hotel Sea Palace, Kolatoli Road, Cox's Bazar, Contact Number: 64726
Jhautola: Jhautola Main Road, Cox's Bazar, Contact Number: 64361, 01711400222
JESSORE Booking Offices
Monihar: City College Market, Contact Number: 65061
Khajura Bus Stand: Contact Number: 67655
Garikhana: Garikhana Road, Chitra, Contact Number: 65407
Central Bus Stand: Contact Number: 66931
Kaligonj: Contact Number: 01711387237
Benapole: Contact Number: 01711250578
Jhikorgacha: Contact Number: 01711396867
Navaron: Contact Number: 01712238789
KHULNA Booking Offices
KDA: KDA Bhaban, Khulna, Contact Number: 725397
Bagerhat: Bagerhat Rail gate, Contact Number: 63236
Shatkhira: 1198 Kaligonj Road, Contact Number: 0171142055
Also, Visit My Blog Contact Number Hub and Youtube Chanel Kurigram Blog (Guest Post)