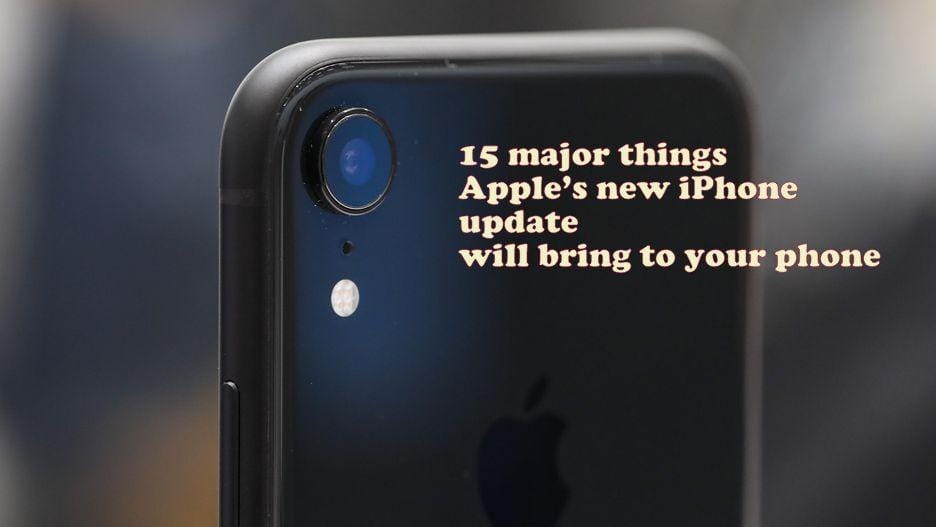 No matter whether you are using an iPhone or iPad, the new updates of the large brand Apple brings the enhanced and faster experience all around. Whether you are launching camera on iPhone or using the keyboard for typing or chatting, every task you perform will happen even faster than ever. Have a look at the following facts.
With the new updates, now you can swipe using the camera of iPhone up to 70% faster. Keyboard display speed enhances up to 50% more.
Moreover, if you are working on your iPhone and at the same time you want to download or launch any app, you can do so without any difficulty. New updates of iPhone improve 2x faster app launch under the heavy workload and if you boost the iPhone by Ios Emulator For Android.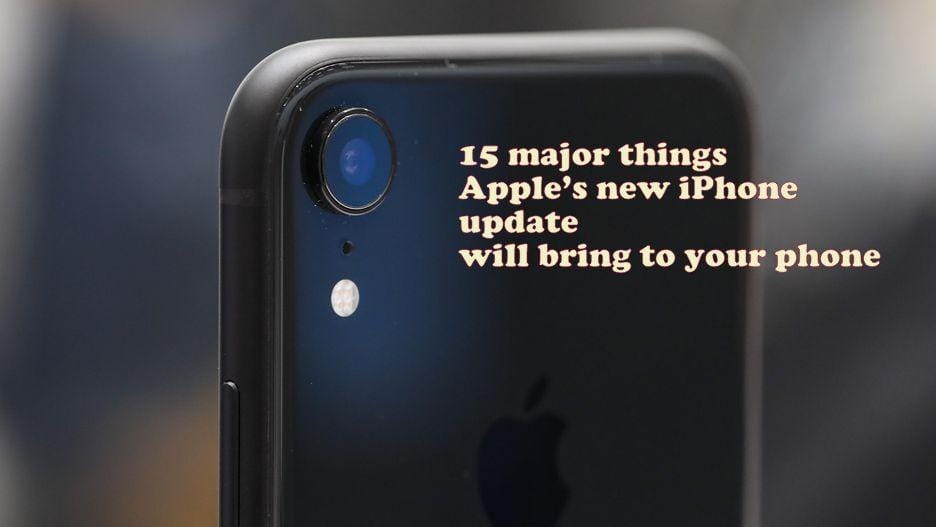 Amazing Features about iPhone Latest Updates
1- Responsive and fast speed
Experience a faster and responsive new iPhone that will make your day. The new iPhone 12 is designed to bring more delightful experiences for you by giving a faster speed of the phone. When you use iPhone having faster and responsive speed, it will speed up your performance.
2- Facetime with up to 32 people at once
Want to interact with many people at the same time? Move ahead with iPhone. The brand new iPhone brings a new major update of facetime. This allows you to interact and communicate up to 32 people at the same time. The FaceTime now supports both the video and audio.
Moreover, you will never lose your conversation track with your friends as the tile of persons will automatically get larger.
Furthermore, you can also start Group FaceTime directly. You can do so using a group thread in messages. Apart from that, you can also join the active one at any time.
3- Create Memojis for yourself
The new updates of Apple's iPhone bring a brilliant feature for you. Now you can create any memoji and animoji as per your mood as well as according to your personality. Furthermore, if you want to use alter egos in your messages, you can do so as many times as you want. Not only in messages, but you can also use alter egos in your FaceTimes.
4- The Four New Animojis
Now express your funny mood and feelings with four new animojis. The four new animojis that Apple brought for you are—Koala, Tiger, Ghost and T. rex. Use these animojis and inject some fun into your message threads. You can also use these animojis in your FaceTime calls.
5- New Camera Effects
Now live up your conversation with the new in-app camera and its beautiful effects. This feature adds the personality to your messages and FaceTime. This new update allows you to create and share amazing photos and videos quickly. Moreover, you can also use animojis, memojis, some fantastic cool filters, beautifully animated text effects, fun stickers and many more things.
6- Augmented Reality
Apple has also provided the new feature of Augmented Reality. This clears the line between the virtual world and the real world. It appears to be so real that you can share it with your friends too. This feature provides more immersive experiences of Augmented Reality. Even multiple people can simultaneously experience this augmented reality. No doubt it gives the more powerful way of work. This feature also allows sending AR objects with messages and emails. After that, you can view it in the real world.
There is also another AR app available in iPhone. It is called as Measure. This allows you to measure the real world objects. Just point your camera to those objects and see how it works. Have fun with AR that goes beyond the screen.
7- Screen Time
This new iPhone update allows you to be more aware of how your kids are using your devices. The screen time feature of the iPhone app provides a better understanding of the time. How you and your kids are using apps, visiting websites and whatever you are doing on your phone, it will update you.
8- Notification System
Now you can easily control the notifications from your phone. Use the instant tuning feature of notification and reduce all interruptions throughout the day. You can also manage your notification even when your phone is locked. You may quickly get what vital for you at a glance.
9- "Do Not Disturb" feature
Now you can also turn on "Do Not Disturb" on your iPhone. This allows you to manage notifications with more perfection. If you are in an important meeting or somewhere else where you don't want to get disturbed, this feature is for you.
10- Photo Sharing Updates
Apple has brought a new way to share your beautiful photos. There is a "For You" tab for you in iPhone. It suggests intelligently sharing your photos with people. It also shows your superb moments classified in the library.
11- Photo Search Update
This new update allows you to perform a smarter search for your photos in your phone. Search suggestions also appear that help you in finding out your photo. It will also show up the suggestions for recent peoples, places and events. Enjoy this feature with smarter results.
12- New app shortcuts
Now you can streamline your tasks with the app shortcuts according to your need. This feature helps in pairing your daily routine apps with the third party apps. You can use these shortcuts directly from your lock screen. Moreover, you can also use your voice to create shortcuts.
13- Privacy Updates
With the new updates of iPhone, now your data is more secure and safe. The iOS is designed keeping in mind with privacy and safety aspects. It has built-in encryption, on-device intelligence and some other tools that allow secure sharing.
14- Automatic strong passwords
This update lets you create unique and complex passwords for all your apps and websites automatically. Don't get bothered to remember those complex passwords. It will automatically get saved in Safari.
15- Apple's CarPlay
Apple's carplay now supports the navigation apps from third parties. This provides more familiar experience while driving.
Author Bio
My name is Eugenia. I am a foodie and techie guy who make great tutorials on Gadgets. Also, I cover the latest tweaks on technology from all over the world Admin of Apkindroid.com and My Facebook Profile.