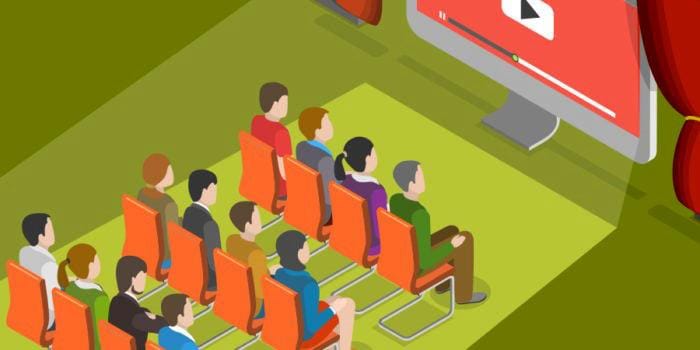 It does not matter if you are animating in the bedroom or a full-fledged studio, you can save much time through following the best tips for animation. With the emergence of the software and hardware industry, the audience is demanding more refinement in the field of animation. As deadlines and budgets become limited, animators move fast against the time.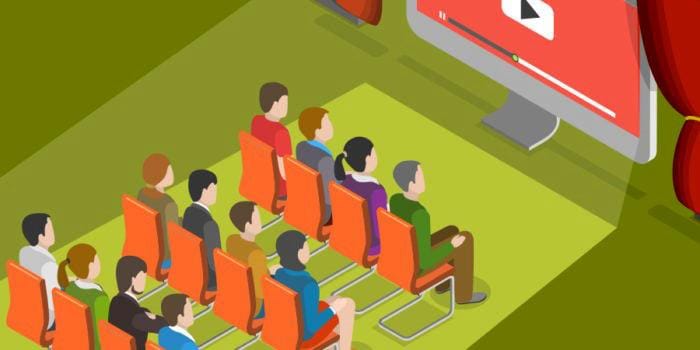 Though it is a fact that various animations concept will never transform, some tips and tricks for animation work almost every time. On the contrast, animators need to progress with time and make timely delivery of work while staying within the budget. While putting together the best tips and tricks, we have come across some leading animation concepts that offer rapid adjustment for various animations. It will benefit the animators as they progress in the career.
Video Marketing Tips to Increase Your Website Traffic
Dialogue Muting
You should listen to dialogue repeatedly when you start a dialogue for any character. Afterwards, when you work across the body language and gestures, you might begin to rely on dialogues solely, filling in the lacking performance effectively.
In reality, the best dialogues are built with the muted audio. You can start by diagnosing the conversation through muting before displaying them to others. In case, the audience does not find the match between the character and the dialogues; then you need to work on the body language to make it better and supportive.
For this, you can start again with the body and work on the individual poses and makes changes. Try speaking a ling with proper body language before unmuting dialogue and working on lip-syncing. The best Video Animating companies follow this approach to come up with the great animations.
Avoid Using a Mirror
Animation experts suggest avoiding mirror when lip-syncing. This is because when you speak in front of the mirror, you slow down the pronunciation pace to form a proper shape. However, it could be misleading as it could affect the natural lip flow. You can key the lip-sync in different passes for both the jaw and lip. Also, you can utilise a mirror to help yourself in observing movements.
Don't Waste Time on Playblaster
Though there is no alternative to watching a favourite animation in real-time playback speed. Also, you should watch your animation to be more efficient. Much time is wasted in waiting for previews along with the rendering of playblasts. You can utilise time by building a layer or a button that can hide many things apart from the character. You can hit the play button to watch animation hassle-freely.
In case, you are working with a rig that is burdening, then you can request for a proxy version to the supervisor. Many film-level rigs follow a version built from 'tin-can' geometry. However, if this is impossible, then you can take notes while viewing the playblasts, avoiding the re-rendering continuously.
5 Tips to Create Stunning Form Without Knowing Single Code
Facial Animation Involves Motion
Many times, we are asked if there are specific poses to be included in the face rigs, ensuring a character expresses an original series of emotions. The answer lies on the fact that real emotions are expressed through movement of faces such as lip quiver before crying, eye dart when a person falls short of words, or even a character who presses lips tightly to keep from laughing.
You can treat such moments by placing gestures on the character's face, observing movements closely. Though various poses aren't doable with specific designs of character, you shall cheat in some instances. For example, Mike Wazowski in the Monsters, Inc. has no nose, but he could smell the armpit that can be in the locker room scene at the initial scenes in the film. He did it through moving the lips vertically and making noise for sniffing.
It proves that we don't require particular poses to identify animations related to face. With no nostrils to flare, we can read from sniffing action of Mike through lips' movement. You can also follow a simple approach for facial animation through studying face movement rather than the poses.
Learn About Mocap
You can put yourself at a severe disadvantage if you haven't ever come across mocap data. In case, you aim to work a leading studio; you need to learn about handling different stuff. In reality, there is a massive list of free mocap videos available online.
Besides, you should proceed with animating short shots for practice purposes. The reason lies in the fact that practice can make you better for the industry. You can practice the length of shot that you will soon be creating while on the job. You will possibly complete the shots in less time over the period.
Animate Shots with a Single Phrase at a Time
It's wise to have complete body posing among the phrases at the cost of simple transitions. In essence, animations follow phrases and beats, with distinct purposes. For instance, if there is a scene where a store clerk is helping customers, a single phrase can reveal him as welcoming customers with a waiving hand. Then, he can place his hands in the pocket as he starts listening to the customers.
Also, you can treat every phrase as a clear shot. Also, you can lessen the timeline for displaying a phrase through creating starting, middle, and ending.
Messing with Physical Work
You can provide the real shots with various slips, bumps, and hitches, adding twists in animation. This way, your audience will not become bored through watching perfect cases. Adding a little chaos will make animation fun to watch. It's incredible to see a character get out of a situation that goes away.
Also, you should avoid focusing on the entire body when a character contacts a point. In many cases, especially the fast ones, the point of contact will not be captured on a film of 24fps. For instance, if a character is picking up a glass, you should focus on the contact point while being on the arcs. Afterwards, you can correct the position of the glass, to cover the moment of contact that had been missed during the frames.
The Evolution of Digital Comics
Author Bio

Gerry Wilson is a passionate blog writer who loves to write about technology/Apps related articles. Follow him on Facebook and Twitter for further details.