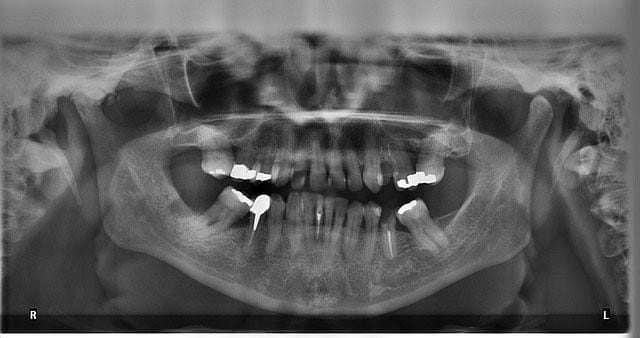 Yes, dental x-rays are incredibly safe. They are in use for long, and studies have confirmed no harms from them to the body. More importantly, dental x-rays are characterized by low doses of radiation which keeps the damage to the lowest level possible.
You will be exposed to just a fraction of radiation with these x-rays compared to other imaging methods used. Dentists have been using x-rays without any concern to the health of patients, and you don't have any reason to worried about.
Some people, however, are always anxious when it comes to dental x-rays and they want to avoid the procedure altogether. While for some, the worry that the process might harm their other existing medical conditions keeps them away from dental x-rays.
Well, you should know that dentists follow standard safety measures and take proper medical precautions with the use of dental x-rays. Any routine examination involving exposure to radiation for a short period won't harm you ever, and, you can trust the experience of your dentist.       
You can this be sure that dental x-rays are considered safe. But that is not enough unless you know more about the procedure, its requirements, and other vital things. Only then can you be sure about a procedure that is key to diagnosis.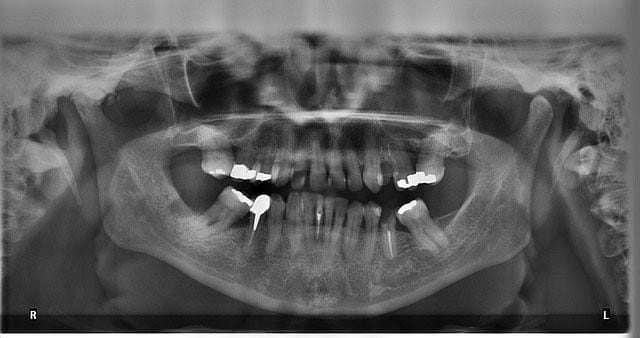 Let's look at some vital aspects related to dental x-rays –  
Dental X-Rays Don't Let Health Issues Go Undiagnosed
Even if you have some concern regarding dental x-rays, you should know that their use is necessary else some of your health issues might go undiagnosed. Your dentist will use x-rays to examine health issues that are not possible to be seen by the naked eyes. Using radiation as a medical tool, dentists can better identify the problem and start treatment sooner rather than later.  
X-rays are very helpful in detecting areas of decay, bone loss arising due to gum disease, abscesses, tumors and changes in the root canal. Similarly, dentists can utilize the power of dental x-rays for preparing treatments with implants, braces, dentures, etc. All this problem can't be treated otherwise with naked eyes, and you have to understand that well.
Dental x-rays are something that is essential and even if some radiation risk is there, you can be sure of zero harm to the body in the long run. They are part of medical procedures for decades, and there's no reason why your dentist can't use them with the freedom to ensure superior dental treatment to you.    
Dental X-Rays are Safe for Children
It's quite natural for parents to worry about the impact of x-rays or radiation on their children. Well, they should not bother even if little ones are more sensitive to rays and emissions of the said procedure. Parents should know that medical councils all over the world have declared x-rays to be safe for children. 
More importantly, even the amount of radiation in such x-rays is entirely within the prescribed limit. Using x-rays, dentists do check the overall growth and development of a child's mouth, teeth, and jaw. They also monitor the progress and positioning of the incoming teeth, the development of wisdom teeth and proper alignment & fitting of the existing teeth. 
More so, without dental x-rays, it would not be possible for dentists to spot gum disease and dental decay early. You can this see how much important role x-rays play when it comes to examining the dental health of your child. You can thus let the dentist do their job with radiation and rays so that your child can have better dental health.    
Dental X-Rays During Pregnancy Require Care
Dental x-rays are otherwise fine to use except during pregnancy. Because the radiation and rays can have some negative effect on the fetus developing within. For that reason, pregnant ladies are advised not to take x-rays even if the radiation is minimal. This is done purely to keep the level of radiation down to the new life taking shape within. 
For that reason, women should convey their pregnancy status to the dentist so that the use of x-rays can be avoided. On the other hand, dental x-rays can still be used during pregnancy if there is some dental emergency or if an existing dental plan requires that. In such cases, the dentist can take greater care and perform x-rays with safety measures in place.     
Similarly, gum problems during pregnancy can be harmful with the potential to even influence pregnancy outcomes. It's therefore important to keep the dentist informed about your oral health so that your parental health could become better.
Safety Precautions Can Limit Radiation Risks with X-Rays
It's quite possible for dentists to devise a proper plan with x-rays and minimize the radiation during the procedure. The dentist can avoid taking multiple images and rather diagnose with a single image so that your exposure to radiation is kept at a minimum. The dentist can use a setting that enables the lowest possible radiation during the procedure. 
Similarly, the dentist can use proper coverings to save certain body parts from radiation. More precaution is needed with children though x-rays are mostly safe on them. You can also ask the dentist to use the x-rays when it's the last option left for proper diagnosis. If the dentist does examine with care, the chances of using x-rays can do gown drastically for sure.   
You can consult a good dentist near me and ask him/her to first do a proper examination before going ahead with x-rays. And if you have got x-rays done earlier, it's better to present that to the dentist so that it is not done again. But yes, you must let the dentist decide when the procedure is needed and when not.
In overall, dental x-rays are necessary, and you can see how much they help in diagnosis. You should not let the dentist face issue while diagnosing you as being opposed to x-rays might let some health issues go undiagnosed.