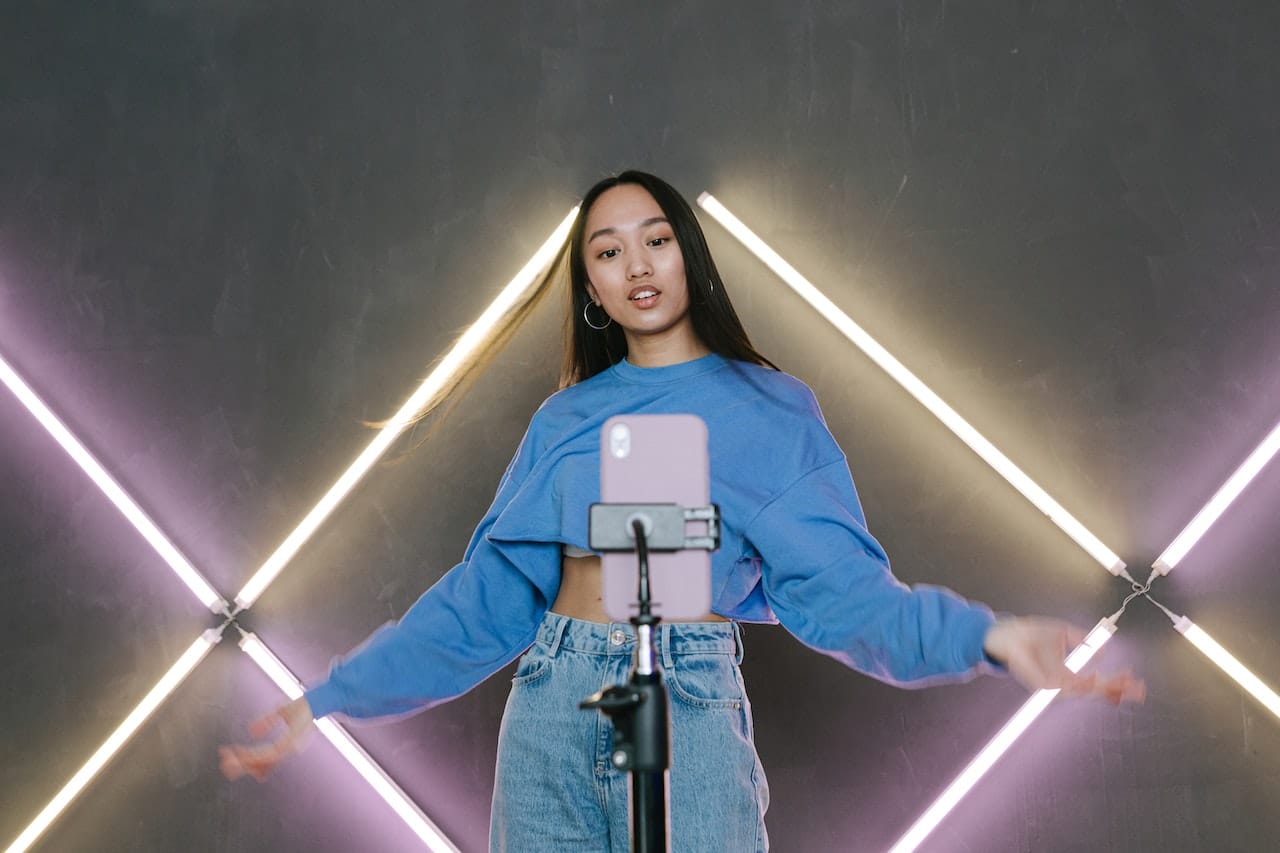 Startup Marketing is the process of using organic and growth marketing strategies to boost a small business with a limited budget. It includes tactics like creating content and building relationships with potential customers. It's especially vital for startups that still rely on word of mouth and often lack the budget for expensive paid advertising.
Brief Summary of Tiktok
With the rise of social media opportunities for businesses, startups have many options for marketing their brand. One of the most popular is Tiktok. The Chinese-owned video platform has over 1 billion monthly active users and has been growing rapidly since its launch in 2016. It's prevalent among young people in Southeast Asia, and it has been downloaded over 60 million times on Apple devices alone.
The app allows users to create short videos, share them with friends, and comment on other people's content. It also offers monetization opportunities for creators who want to profit from their content. An increasing number of startups are using Tiktok as a marketing tool to reach new audiences.
But how can you use the app to boost brand engagement? In this article, we'll discuss several benefits of Tiktok and ways to utilize its full potential to grow your startup.
Read 5 Key Reasons Why Branding Is Important For Your Business
Advantages of Using Tiktok
Besides providing you with the ability to upload and monetize your content, TikTok has much more to offer. Below are the most notable ones;
The app is free to use and doesn't require a lot of resources.
Instant global visibility to a diverse audience.
High engagement rates for creators and brands.
You can easily connect with the younger demographic.
It provides an online community for users.
Brands on Tiktok are seen as more reliable and trustworthy.
No need for expensive equipment or expert editing skills.
How to Boost Brand Engagement with Tiktok
Now that we have a brief knowledge of Tiktok and its benefits let's dive deeper. Listed below are seven ways to boost your brand engagement with Tiktok.
Read How Point of Sale Display Displays Help Businesses Grow- Here are Points to Note
1. Inspire Action with Ephemeral Content
Ephemeral content is a type of content that disappears after a specified time period. It has a fast-disappearing lifespan, usually between 24 hours and 48 hours. The idea behind this is to create an exciting experience for your audience by tapping into the psychological phenomenon known as FOMO.
FOMO, or "Fear of Missing Out," is a mental state that drives people to act to avoid missing an opportunity. It will allow you to create a sense of urgency and inspire users to respond to your call to action. Examples of ephemeral content that you can make are collage videos and Tiktok Stories.
2. Participate in Trends and Challenges
Brands participating in trends and challenges are more likely to reach a large audience. This is incorporated into the fact that users are more likely to view a video if it's related to something they care about or enjoy. You can participate in trends by creating music videos that use popular hashtags, which makes it easier for viewers to find your content. You can also join challenges run by TikTok, such as the #In 2022, I Will and the #The Shoot in the Sky challenge
3. Stream Real-time with Tiktok Live
Tiktok Live is a new feature that allows users to stream live videos via the TikTok app. This feature has been available in beta since November 2019 and is now available for all users. It allows you to create an engaging experience by bringing your audience into real-time events as they happen.
Using this platform, you can promote your products and share the latest news about your brand. You can also use this feature to share behind-the-scenes footage of your company. You can host live streams utilizing the app's built-in microphone and camera or via third-party live video software.
Read How to Improve your Content as a Social Media Influencer
4. Offer Giveaways
One way to get more likes and followers on TikTok is by offering giveaways. Giveaways are a great way to build loyalty and strengthen your brand's identity. You can give prizes such as T-shirts, stickers, or other branded merchandise.
You can do giveaways during your Livestream. You can also create a separate post that features your products and encourages people to enter the giveaway by following you on the app.
5. Collaborate with Tiktok Influencers
Collaborating with other TikTok users can help spread your content. You can find other TikTok users to collaborate with by searching for people who share similar interests. You can send them your content and ask them to share it with their followers or collaborate directly by creating a video together.
6. Collect User-Generated Content
TikTok is a great place to collect user-generated content. You can ask your followers to submit videos of themselves performing a specific challenge or dancing in a particular style. You can also ask users to upload photos of themselves wearing your brand's merchandise.
This will help attract new followers who want to be part of the fun and get free stuff. Some relevant user-generated content includes testimonial videos, user birthday videos, shout-out videos, and product reviews.
7. Monitor with Tiktok Analytics
TikTok analytics are beneficial for monitoring your account. The dashboard provides valuable data about your channel and followers. You can use it to measure the number of views, likes, and shares you get on each video.
Tiktok analytics also shows how long users watch your videos and even the demographics of those who watched them. You can also track engagement, find out which videos are most popular among users, and measure the performance of your campaigns. This data can be used to improve future content creation and track brand awareness or engagement rates.
Recap
With TikTok at the disposal of your startup marketing team, you can take your brand to the next level. You can create content that will engage and attract new users by leveraging the platform's unique features and analytics. This will also increase your organic reach, giving you access to more potential customers.
Several Tiktok strategies you can incorporate to boost your startup engagement include,
Inspire Action with Ephemeral Content
Participate in Trends and Challenges
Stream Real-time with Tiktok Live
Offer Giveaways
Collaborate with Tiktok Influencers
Collect User-Generated Content
Monitor with Tiktok Analytics
Commitment and perseverance toward growth will help your startup reach new heights. The more effort you put into your marketing, the more you will gain from it. Always remind yourself that no company succeeds overnight – years of hard work and dedication are vital.
This article is covered also below topics:
brand engagement with TikTok
tiktok engagement tips
engagement tiktok video
brand sponsorship tiktok
brand tiktok accounts
tiktok engagement hashtags
brand engagement with tiktok alexis
brand engagement with tiktok app