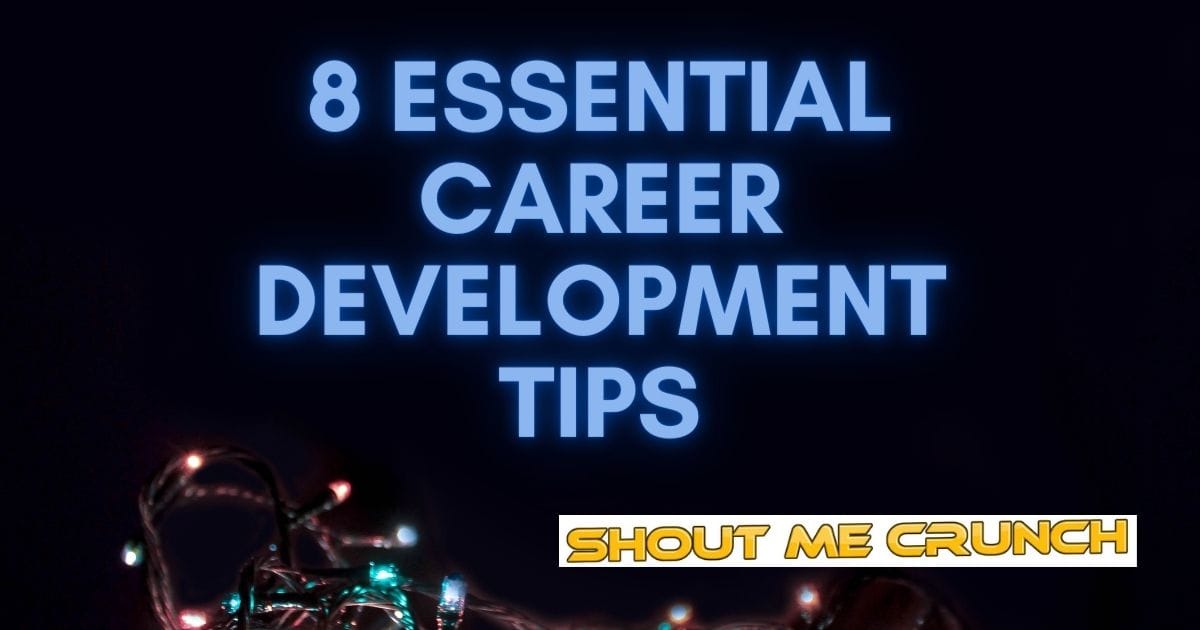 Planning your career development as early as possible makes your journey easy and meaningful. It allows you to discover a side of yourself that you didn't know existed. But as every industry changes, some of your skills become obsolete. No company will want to hire professionals with outdated abilities because it can hold them back from progress.
While some people may rely on the company to map their career development, take proactive steps on yours. Don't halt your career growth for anyone. Take responsibility for your advancement.
What is career development, and why it matters?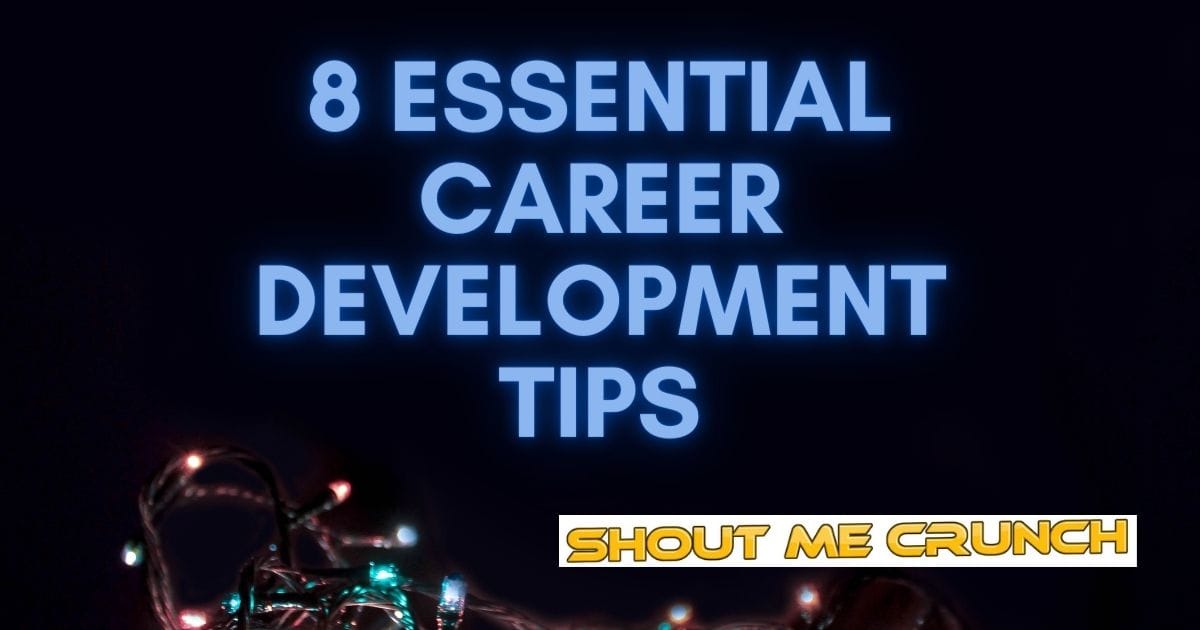 Career development is an ongoing commitment to expand your capabilities. It is a checklist of activities that includes defining and redefining your career goals and learning and unlearning skills.
As the job market evolves, some roles will no longer exist. And at the same time, new jobs will also come to light. That is why professional development matters. It opens job opportunities when you least expect it.
4 Steps to Finding the Best Online Course for Your Professional Growth
Job satisfaction is what workers want these days. While some are lucky enough to land a job with leaders who invest in their career growth, others do not.
Finding ways to gain new skills lets you advance your career faster. But it rarely happens overnight, especially when you become too complacent and comfortable in your current role. So, understanding the process gives you more control of your journey.
Stages of career development
Awareness is where you begin to understand who you are as an individual that wants to contribute to society. Here you know your values, talents, skills, and personality.
Exploration is when you learn about different career paths and work environments you see that fit your lifestyle and values. It is also where you match your knacks to your desired field.
Preparation comes after choosing a career path you want to pursue. Then you create a career plan where you can take some training to land a job in your chosen industry.
Commitment is when you're confident and ready to start the job search and undergo the interview process.
Retention happens when you become comfortable with your career choice. You've figured out everything there is to know about your field. But your professional growth doesn't stop there. You may want to stay in this position or continue upskilling to keep up with the latest trends.
Transition consists of feeling uncomfortable or stagnant, unsure of the next step after reaching your career goal. So, one of the options is to shift careers or start mentoring others.
When mapping a career development plan, some people take a horizontal path, while others have a lateral approach. But one thing is for sure. You will pass through these stages every time you make a career decision.
8 Essential career development tips
Many people fear that they're losing time. But there are still individuals in their later age who are able to work towards their career goals. So, try not to think of time as a limiting factor in your development. Instead, commit to them with more tenacity now.
To bring some pep in your step, here are eight essential career development tips:
Research your options
Before diving into your career development, knowing what options align with your interest and skills is helpful; you want to avoid jumping into a career blindly because you might not like the work culture or the job itself. So, think deeply about your strengths and weaknesses to know what to work on as you hop on your journey.
Reflect on your values and personality to match the type of job that's ideal for your lifestyle. For example, you're at an age where you want to travel. So, find a career that allows you to work online. But it requires you to have a solid work-life balance if you explore this avenue.
With so many exciting career options, sometimes it isn't easy to narrow it down to one. That's why it's best to research your choices early. So, consider the occupations of those you admire and have realistic objectives to reach them.
Set career goals and milestones
Once you've made your career choice, it's time to set goals and milestones to help you get there. But be sure that these objectives and benchmarks are measurable and realistic. The more you can break down the larger part of your career goals, the easier it is to work toward them.
Let's say you want to become a lead SEO specialist for a company. Then note the job skills you need to build and roles you need to experience that'll get you into that position.
Stay organized
Keeping your career development process organized gives you more control over your growth. This is a good way to hold yourself accountable for your actions. Besides, organizational skills and accountability are excellent work ethics employers look for in a candidate. So, after setting your goals, arrange them in a particular order to minimize being overwhelmed.
Ways to Stay Committed to Your Career Goals
Seek mentorship
Mentors give practical advice and guidance because they have experienced almost everything you want to know. They can help you visualize your career development more clearly than others. First, however, you must have a solid picture of what you're searching for in a mentor. So, think about these qualities before asking someone to be your mentor:
Ability to give constructive criticism
The drive to teach mentees
Passion for the industry
Relevant expertise
Empathy
You might be thinking of many people who could be your mentor. But only a few of them can do it successfully. Like any relationship, these people must deeply understand who you are and are willing to invest their time in you. So, don't hesitate to open up. Networking events, trade shows, and social media are a few places to find them.
Broaden your network
Don't limit your professional network to your current field. Expand it. Those who only know people in their industry may have a harder time developing their careers. But if you broaden your circle, you can tap into their perspectives through idea exchange.
Your network can give you career advice even if you do not job searching. The benefits of networking are endless. Here are some of them:
Gives you confidence
Leads to knowledge sharing
Improves your social well-being
It lets you meet people at different professional levels.
Connecting with people outside your own can be tricky in the beginning. But as you get used to it, it'll become second nature.
Read also 7 Steps to getting started your career with a medical staffing agency
Develop your marketable skills
There are countless ways to develop your skills. But it's important to study job descriptions to spot your skill gaps. Once you've identified them, attend online classes or training programs to gain a certificate.
Always find an opportunity to learn something new that you can leverage in your career development. If online courses aren't for you, try job shadowing and internship programs, as these options give you hands-on experience.
Track your progress
Monitoring your career development keeps you motivated and accomplished. It helps you evaluate your progress while showing you your current activities. Then, as you notice that you're ticking off more things on your "to-do" list, your career journey is fulfilling.
It's easier to have tangible results of your career growth because you have something to estimate your advancement compared to unrealistic expectations.
5 Interesting Career Paths to Look Into
Speak kindly to yourself
The world is already tough enough, and it doesn't improve your life if you talk to yourself negatively. With so many more qualified candidates eyeing the same job as you do, chances are you might not get it. So instead of beating yourself up for it and saying, "because you're inadequate," speak positive and gratifying words.
Try to see failures as a learning experience because it teaches you more about yourself than success ever will.
Career development is an ongoing process
Priorities change as people enter different stages in their lives. Unfortunately, some of those changes may be out of their control. So learning new skills relevant to today's job market guarantees you can make the most out of your career.
Author's Name and Bio: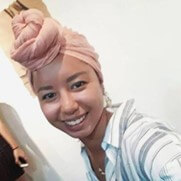 Nikka Caplinger
Nikka Caplinger is a writer at Skill Success and an outdoor enthusiast passionate about an imperfectly zero-waste and minimalist lifestyle. She enjoys writing about leisure, traveling, self-help, or any topic that resonates with her belief.