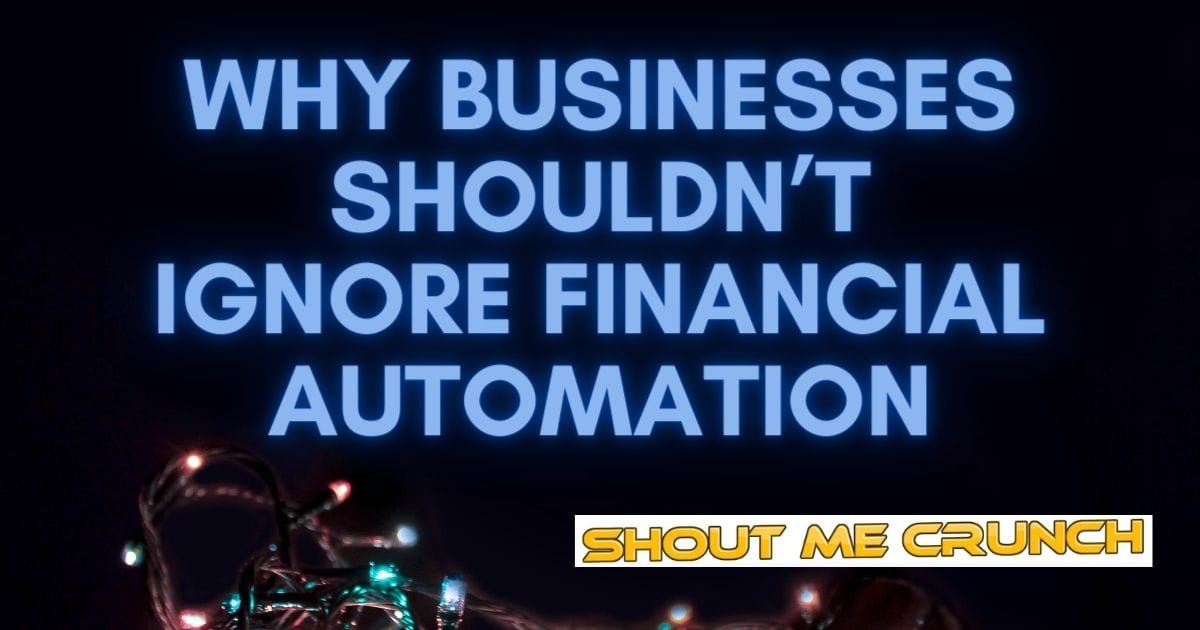 One of the most important terms in the business world.
We all know money is the most fundamental aspect of business.
After all, the measure of success is based on profit and loss. Numbers do the talking here.
But maintaining those numbers, pushing hard, and keeping the same over a consistent period requires financial automation. There's no debate there.
It does almost all of the heavy lifting. This blog post discusses why financial automation is the need of the hour for businesses and why smart business leaders are opting for financial automation.
Let's Go!
Key Processes Involved In Finance Function
The finance function involves the following:-
Budgeting: For all future activities of every new financial year, each department in a firm provides the budget it expects to be allotted. Apart from individual budgets, team budgets need to be consolidated for approval from the CFO.
Billing and Approval: This is the most crucial aspect since the biggest pain point in an accountant's team is endless delays for parties involved to collect and approve expense requests.
Accounts Payable: The vendor Payment Process is generally done on manual spreadsheets, leading to unnecessary delays.
Predictive analysis: Any financial planning is based on some future growth goal. Forecasting expenses is based on historical track records and previous transactions to meet a business vision.
Automating the Finance Function
Automation involves accurate planning and execution. Before switching to automating your business financials, the following need to be kept in mind.
The main steps to finance automation are;
Carefully analyze existing processes.
Sketch out the workflow of your organization to recognize any blockers or redundancies.
Post a thorough qualification, identify those areas that require automation
Create a digital database to track the same on multiple devices, anytime, anywhere.
Optimize additional tasks, assign resources and optimize the entire sequence of financial workflow.
Preferably opt for the no-code workflow to automate business finances within minutes.
Integrate with ERP, CRM, or other third-party applications to smoothen data communication between systems.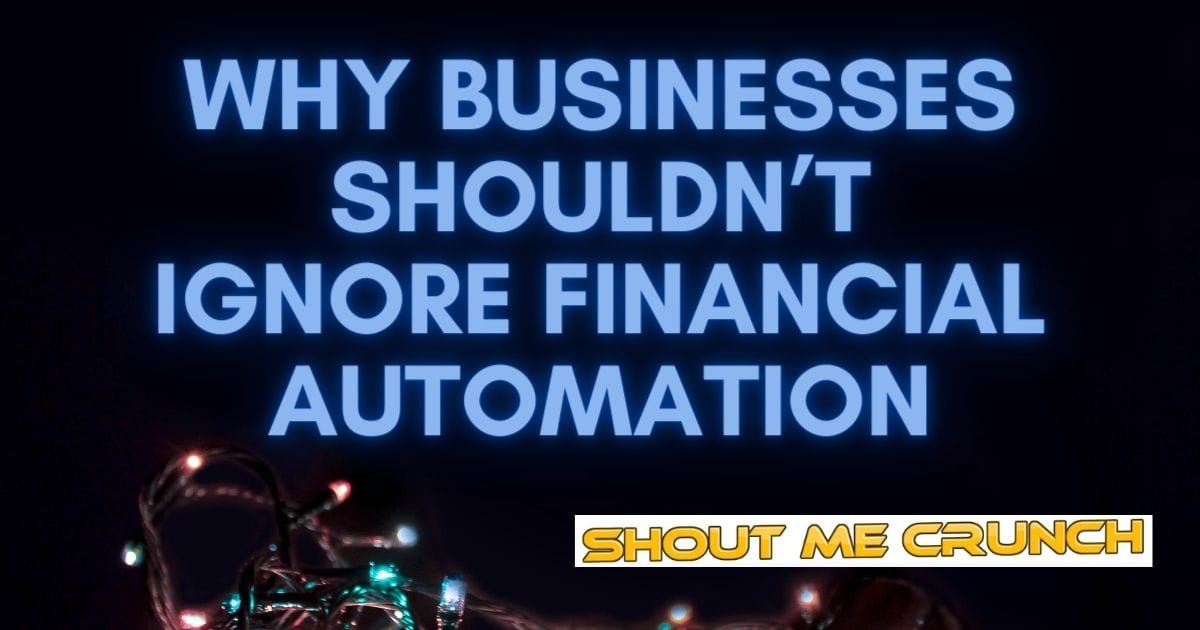 The following are the benefits:-
1. Helps Get Rid of Manual Errors
Humans are humans, after all. There are basic mistakes that everybody commits. Basic human errors are unavoidable.
But is that true for machines and automation?
No.
Even the most experienced staff cannot avoid making these human errors. These can have serious repercussions, especially in finance.
So it is important to do away with manual updating of excel sheets as automated tools automatically take care of invoice reconciliation, expense tracking, and other things.
This can be done without putting effort into an automated financial vendor payment tool.
2. Involves Smart Analysis
AI-driven financial automation boosts the efficiency and speed with which transactions occur.
The profitability index is what, statistically, every business looks out for. To be competitive enough, business transactions need to consider break-even points of sale, earnings per share, etc.
Any detailed financial analysis allows better business decisions, and financial automation allows this to be accessed anytime, anywhere.
3. Zero Fraud Transactions
Data breaches and the risk of fraudulent transactions can be avoided in an ideal scenario.
Third-party fraud is only too real, and access to financial data needs to be protected at all costs.
With an approval workflow, controlling financial data becomes easier, especially when different stakeholders are involved.
Such automated financial reporting helps detect and prevent fraud.
4. Saves Valuable Time for Real Work
Accountants must deal with a lot of manual data entry and processing with reconciliation, reimbursements, and account payables with compliance payments.
Opportunities in Finance
The following are significant benefits that come with implementing financial automation. If you aren't satisfied with the above, the following should convince you.
1. Order-To-Cash
Account receivable includes creating accurate invoices and adding new customer accounts based on incoming sales orders.
This involves ensuring that the tasks are error-proof and diversified so the entire process is streamlined by accurate reconciliation.
2. Financial Operations
Monthly ledger management and precise accounting reports are essential in the finance department. Financial automation can intervene to help produce efficient, timeless, and accurate reports.
3. Financial Planning
Forecasting, management, and budgeting help an organization stay in order and on track.
The accounting team's major responsibility is to aggregate and format data whose analysis can take up to days. Such manual activities can be automated by bot aid to shift focus towards other important tasks.
4. Payroll
Payroll management is one of the most time-consuming aspects of a business. Automated smart payroll software can ensure end-to-end encryption and install payment processing in a single dashboard.
As a self-service platform, it allows employee payroll payments based on the suitable tax regime chosen by them.
How to Get Started With Financial Automation
The following factors need to be kept in mind for financial automation:-
1. Categorise Your Financial Processes
Sketch out a draft of the business workflow. It should contain all incoming and outgoing changes, streamlined together. This should have a clear mention of all stakeholders involved.
Post the outlining process, evaluate all the loopholes and correct them. Ask for feedback as a fresh perspective will always help in digitalizing the process.
2. Focus on Digital Workflow
Capture all the data required and transfer it to create a digital database. Customize the same to make it more relevant to your team and dynamically assign all stakeholders involved different tasks.
3. Integrate With Other SAAS Tools
Post automation, ensure all your digital systems are interconnected well. Effective communication between each system is important. Third-party applications may be used for easy integration.
What Finance Processes Can Be Automated?
Conventional methods currently being used in most corporate businesses come with limitations. Hence for a long-term commitment, it is important to understand the process that needs to be automated to make it more efficient.
1. Accounts Payable: The inconsistencies without uniformity in invoice requests or payment tracking still haunts finance teams across all corporate organizations. Error margin can be brought down considerably by streamlining invoices with approval.
2. Tax Accounting: Most are time-consuming and repetitive. Automation is more of a necessity than a luxury when it comes to tax accounting and tax claims.
3. Fraud Detection: The full financial submissions automate the process to prevent duplicate claims and fraudulent or accidental overlooks.
4. Budget Approvals: Payment software's Maker Checker features allow data validation without extra hassle. It shortens the entire process and prevents delays as well.
Final Word
Sound financial processing is the backbone of an organization.
If automation can help businesses get clear insights on the same, why not opt for it?
After all, such automation provides a 360-degree view of the entire funnel – top management, finance, legal, and the HR team.
Such reports are optimized to provide accurate data without overrated claims or duplication.
Centralized access to control operations can be enabled with financial automation with other departments.
Such a resource allocation for a finance processing system is worth investing in the long run.
Wouldn't you agree?
Author Bio
Ramitha Ramesh is the editor at Karbon Business, working as an SEO content marketing strategist for Karbon with clients from the US, UK, and India. You can find her blogs anywhere in the fast-driven sphere of finance, business, and banking. She is also an expert in vendor management processes that makes business payments hassle-free. Finding nirvana in food, fun, and travel, she is on a mission to save the world from the infodemic emanating from the digital world through her blogs.