Introduction
It's everyone's dream to have a beautiful car, irrespective of it being an expensive one or not. Everyone thinks of their version of the best car and buy it for themselves and their family. Many precautions are taken, and in the beginning few months, the car is their baby. You totally agree to it, don't you? You are going to be very careful and not let even small damage happen to your car. At the earlier stage of the car being new, you tend to wash your car every day. Slowly, you tend to become lazy, and you do not care so much as you did before.
Did you know that you need to have a protective layer on the car? Did you know that your daily process of cleaning might be harmful to your car in the long run? Is there a solution to this?
Is there a coating that will protect the car from everything? The answer is yes.
Ceramic Coating and its benefits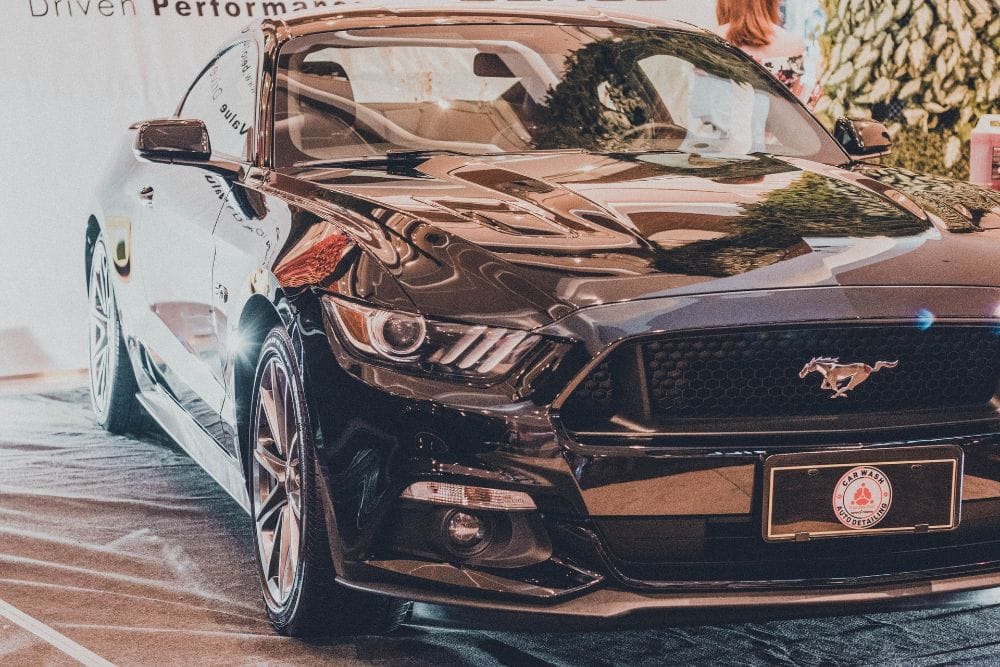 A ceramic coating is a liquid polymer that is applied to the exterior layer of the vehicle. The coating bonds with the factory paint on the vehicle chemically and forms a protective coating. This coating creates a permanent or semi-permanent bond with the vehicle's paint leading it not to wash away or break down; it also does not need to be applied repeatedly for a few months.
Benefits
UV protection –If you tend to park your vehicle for a longer period of time under the sun, this ceramic coating will help protect your car from permanent damage of faded paint. The ceramic coating easily repels water and other substances to protect the vehicle from rust or damage.
Protection from chemical stains– the ceramic coat helps protect the car from other chemicals to bond with the paint and cause damage. The vehicle will be more resistant to stains or etching provided the chemical is removed on time.
Easy to clean – As you already know that ceramic coating is hydrophobic or repellent to water, you didn't know that it's repellent to mud, grime, or dust. These contaminants will be easily removed without much effort.
Enhanced Gloss –A ceramic coating gives the vehicle a higher value. This coating enhances the paint, gives it depth and clarity.
It's more than a waxy coating- Many of you must have given your car a wax coating now and then. But do you know that the ceramic coat gives the same kind of protection and gives more protection? It stays on longer than the wax coat on the car.
Will Look New for Longer Period – You remember how your car looked when it was new? It was shiny, glossy, sparkled in the light, etc., right? The ceramic coating will help you preserve the newness of the car for a longer time.
It's totally worth the price – You might think that this coating is a bit expensive than the wax coating, but the protection that comes with the car is totally worth the price. This coating helps protect the car from much greater damages than are even more expensive than the coating.
Different kinds of coating for the car
Not everyone likes to spend so much on the ceramic coating. They might think of getting a coating that less expensive but does the work of the ceramic coating. There are many kinds of coating for the car that give a different result than the ceramic. Let's spread light to these kinds of coating.
Teflon –This is also known as Poly-Tetra-Fluoro-Ethylene, a synthetic fluoropolymer. This is not different from what you find on cookwares like non-stick pan etc.; The automotive Teflon coating is an affordable option for those who are keen on protecting their four-wheelers.
This coating usually lasts up to six to eight months. The Teflon coating protects your car from swirl marks and scuffs. This coating protects you from road chips, tar, rust, corrosion, and any environmental impacts. This coating doesn't bond with the vehicle paint like the ceramic but acts as a protective layer. This adds a sheen, glossy look on the surface of the car.
The only drawback of this coating is the durability, and it easily wears off if the detergent's PH level is too harsh.
Paint Protection Film –This is a high-quality thermoplastic urethane film that is transparent or colored. This film is applied on top of the paint. The surprising part here about the PPF is that it has self-healing properties, meaning the car lamination can heal itself from any scratches. A substance called elastomeric polymeric helps it retain the shape. You cannot DIY this film, and you need professional assistance. A good quality one used for car lamination can last up to ten years. Even though this is expensive, the merits of this product will make you feel happy to have spent that amount. Just imagine a scratchless car. You don't have to worry at all.
Glass Coating – This type of coating is further divided into two different types. One is Quartz Silane, and the other one is Silica. Quartz Silane is an expensive one because of its manufacturing process, durability, and giving the vehicle a shinier coat. In contrast, Silica is much cheaper and less durable. The glass coating doesn't really consist of glass, and it's mostly Silica.
Compared with ceramic coating, the glass coating provides a strong, protective surface that protects the vehicle from damage.
The ceramic coating needs heat to bond with the car's factory paint, while the glass coating bonds immediately upon application.
Paint Coating – This kind of coating is basically a second layer of paint coat on the car. These coats of paint are not like car wax or paint sealants. Instead, they are much thinner in velocity like water. The biggest advantage of this kind of coating is longevity when compared to a normal wax coating. The paint coating lasts for twelve to twenty-four months, while a normal wax coating lasts for just one to four months. The only downside of this coating is the cost it.
Nano Ceramic Coating – No one wants their car to get damaged with bird droppings, stone chips, UV rays, Acid Rains, Dust, and Swirl marks. The ceramic coating forms a layer of nanoparticles on the paint, which protects the car's paint and shines. Nanoceramic can last for more than five years if it's of good quality. The ceramic coating protects the car's interior and exterior. The resale value of your car increases because of the Nanoceramic coating. This coating helps maintain the showroom shine for a longer time.
Take Away
You will always want the best for your car, but you also need it at an affordable price. But sometimes, you tend to spend more than expected on your car, and later you learn that you were being fooled to rob you of your money. Yes, it may happen to you. So this blog will help you decide what is best for your car and how much you might need to spend to not lose out on anything. We hope you learned everything about ceramic coating and its uses and realize how important it is to your car.
Author Bio:
Eleena Wills – being a professional writer, I write on various niches – from home improvement to hairstyling and automotive. I try to change people's opinions by providing quality, informative, and well-researched articles. My specialty is to write in a language easily understandable by any people.
References:
How Ceramic Coating Works – The Truth About Ceramic Coating. https://anewwayforward.org/how-ceramic-coating-works/
Tesla Model S Ceramic Coating | Ceramic Pro | MyTeslaWrap.com. https://myteslawrap.com/model-s/ceramic-coating/
Car Coating | Teflon Vs Ceramic | Explained. https://gomechanic.in/blog/car-coating/