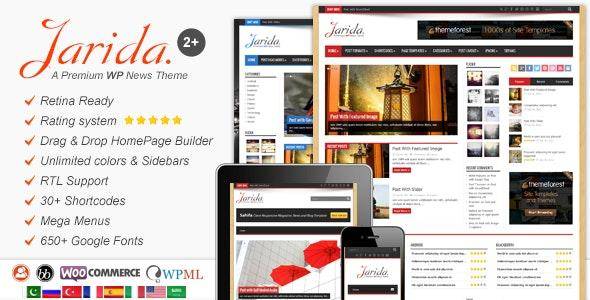 Have you decided to create a website/blog based on the WordPress site builder? It is important to choose the right template (theme) for your future site. How to do this, please read our article.
It is time to talk about a WordPress template or theme. Selecting a topic is a responsible matter; not only the appearance but also the functionality of the site depends on the template choice. For example, a slider (turning over the main page's image) is a template element.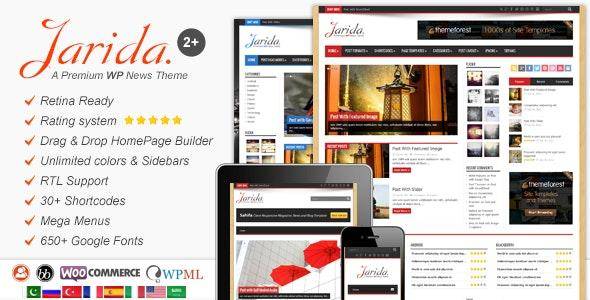 Choosing a Safe WordPress Theme (Template)
The first thing you can do is to find and download a suitable topic. Templates are free, paid, and free-of-charge (the theme's main functionality is free, and several additional functions are available for a fee). You can turn to the Internet to select a topic.
Another famous portal is ThemeForest. Before going to this portal, all topics are thoroughly tested, have good functionality, "clean" code, and work perfectly with WordPress plugins.
WordPress Themes (Free)
Beginner WordPress users can take advantage of the themes offered by the official WordPress directory. It is enough to go to the "Appearance" – "Themes" – "Add New" tab in the admin panel and type in a keyword in the search query, for example, Education. You will see many templates.
Download free templates only from the official WordPress catalog. All topics presented here are tested for compliance with standards in security, cross-browser, etc.
If you use a dubious source, you can upload malicious code to your site along with the theme!
Select the theme you want, see how it will look, and, if necessary, install. You can always change the subject.
The relevance of the theme to your goals and objectives
Define your needs and design the elements of the template in advance!
Check out the sites you like. What is their functionality, design?
Think:
What content do you plan to publish?
What is your target audience?
Specific elements that you need (ad units, selling online courses, etc.).
Carefully read the topic documentation. It contains a detailed description of the elements of the template.
Choose a flexible template that is easy to edit
You should be able to change fonts, colors, other visual elements of the selected theme.
For modern themes – the existence of a convenient settings panel (editor) is a prerequisite!
If the developer shows a demo of his administration panel, make sure to configure everything you need.
Think About Design
The theme should look modern and fashionable. But it should be combined with your logo style, the type of content (if you have a serious school, then flowers and seals will not work), should not be overloaded with visual elements.
web Design Trends:
attention to fonts;
custom mesh;
convenient "signs" for users. For example, interactive highlighting of important thoughts, the indication of reading time, and other tips;
use of video.
Carefully select the "graphic kit" themes. Use not only pictures as a recording image but also various icons. This will avoid the graphical congestion of the site.
Choose responsive templates
In this age of mobile technology, many users access the site from phones and tablets. The theme should be displayed as correctly as possible on all devices and in all browsers. Be sure to check manually and using special services.
You can check your site using the Google Mobile-Friendly Test service.
Read also Extensive Guide On How To Select The Perfect WordPress Theme
Say no to complex topics
First, take simple themes in both design and functionality. Most likely, you do not need a site with ten types of sliders.
Firstly, it will be easier to understand the controls and settings. Secondly, there is a high chance that the theme will correctly display on various devices and in different browsers. Also, "featured themes" can take a long time to load. Technically, supporting a simple topic (in the future) is easier than a complex one.
Choose SEO-optimized themes
When choosing a topic, look for SEO optimized. Developers in describing the theme write "Optimized for search engines" or "SEO optimized."
When viewing the demo version of the template, pay attention to the "header" of the site
The site header should be informative and facilitate navigation for the user. Please pay attention to where the menu is located, how it is visible. A beautiful big picture is great, but you need to keep visitors on your site or blog.
If you want to use the slider, check its display on various devices.
Read also HappyThemes Review: Stunning WordPress Themes Store [2020]
Pay attention to reviews
Please pay attention to reviews about the topic, as well as how long it has been updated.
Test the new topic
Check how various content elements will be displayed and functioning in your topic: bulleted and numbered lists, tables, images, videos, the layout of headings, paragraphs, and other elements. To do this, use the wptest.io service. This tool allows you to download a set of fictitious data: dozens of different records, pages, categories, and other content. You will see the weak points of your topic.
About the author
Melisa Marzett is a young but quite experienced writer who has always wanted to become one. Being inspired by classics, she has always been much of a reader and very curious by nature. Currently writing for cheap professional writers, she works upon different articles, which are always of great interest to her grateful audience.