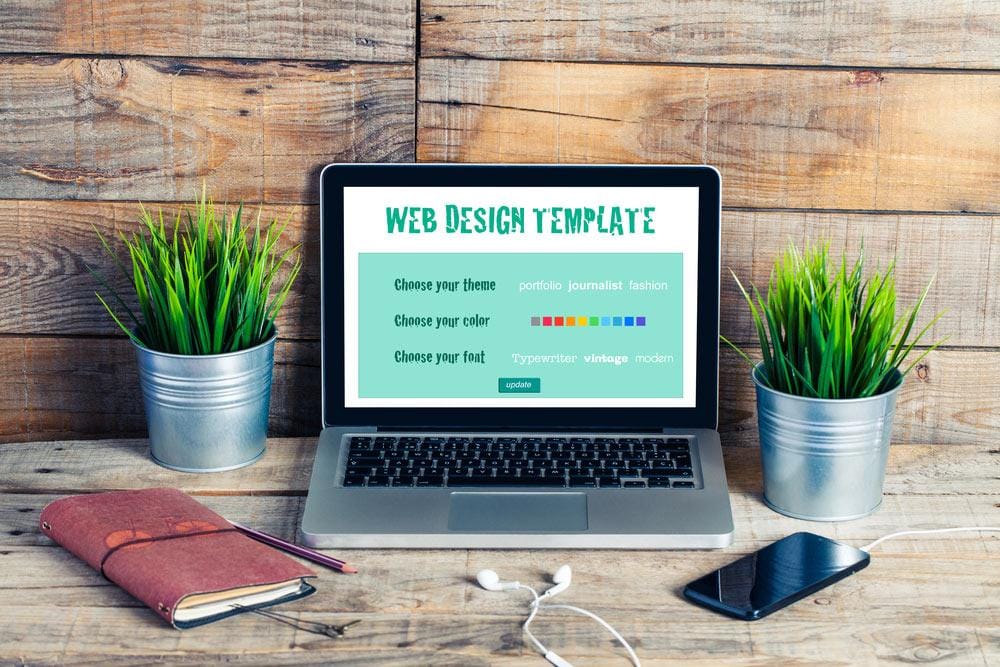 If you are running your blog, then that means there are a thousand different decisions that you have to make every day.
If you are one of the people who have decided to host your site yourself using the powerful platform of WordPress, then congratulations. You are already beating your competition.
WordPress is now more comfortable and more powerful to handle than ever before. There's nothing that your website cannot do anymore. Especially with the advent of theme frameworks, you can take your site as far as you want.
But don't let these words lull you into a sense of satisfaction. There's still a lot more to do. Your website is the face of your business. It gives the very first impression on the visitor. The hard task for you is that now you have to choose the look that will represent you in front of the viewers. But that is not as easy as it sounds. In fact, it is downright hard.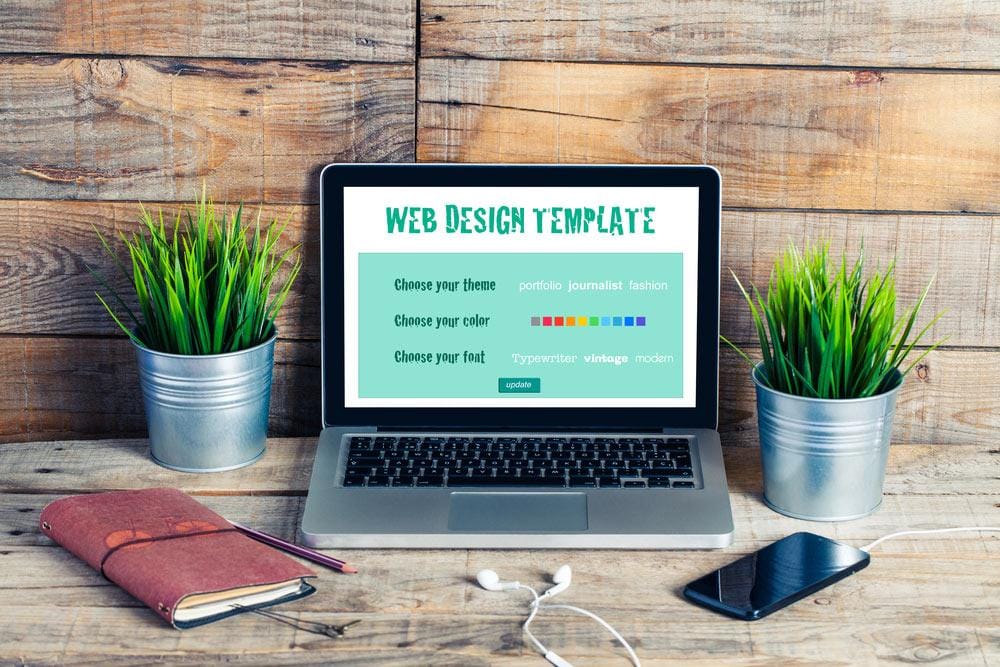 WordPress has thousands of themes you can choose from. There are free as well as paid themes. Every theme you look at will have you leaving the previous one. So how do you go about choosing the theme that matches your business exactly?
In this guide, we will delve deep into the WordPress theme issue and hope to clear your mind about how and which theme to choose from and why.
WHAT IS A WORDPRESS THEME?
You may already know this, but for any newbies reading this article, let's see what a WordPress theme is. A WordPress theme is just a packet that contains pieces of code that you can install once you have got your own WordPress blog. It's not a once in a lifetime thing, you can easily change it when you want.
HOW TO INSTALL A WORDPRESS THEME?
First things first, get your own blog. There are a number of tutorials out there that explain how to build your own blog. It's an easy task and it'll take you just minutes to have your blog up and running.
Now, all you have to do is to navigate to the section of your WordPress dashboard named Appearance and begin your search for the perfect theme based on the colors, styles, and features that you want your blog to have.
This is not for everyone, but you can also install a WordPress theme by utilizing the FTP functionality of your hosting. This is only necessary if you are facing some problems with the above procedure.
PAID OR FREE THEMES?
WordPress literally has thousands upon thousands of different free and paid themes for you to choose from. Depending on what you want, this could be a really great thing for you or a bad thing.
The good thing is that if you spend some time, you can pretty much find the best theme that will work for your blog. The better thing is that it's not for life, you can experiment with a theme and if you don't like it, you can replace it with another.
The great thing is that there are a host of paid/premium themes out there that have been developed by professional and expert web developers and web development companies and they regularly post updates for these themes and keep adding more and more features to them.
Some of these professionally developed themes even have their own dashboards and their own frameworks. This helps you build your website's design and show your blog posts in a different and unique style.
HOW TO CHOOSE A THEME?
Let us go through some of the essential things that you need to consider before selecting a WordPress theme for your blog or website.
WHAT IS YOUR BLOG FOR?
This is the first and most important thing to take into consideration before you select your theme. If you don't know what you are trying to achieve with your blog, this could negatively impact the theme that you choose and as a result, have a direct effect on the performance of your blog.
If you are trying to increase your brand's visibility, make sure that you choose a theme that displays your brand's logo design and your backbone product/s in a way that illuminates them and brings them in the viewer's focus.
If you are trying to get leads and increase the number of email subscribers, then you need a theme that has a perfectly designed header with an opt-in email form built into it. If you try to code this after your website is up and running, that would be very difficult. Luckily you can find a theme that suits your purpose and install it.
The blog should not only look good it should also be functional. Beauty without functionality doesn't serve any purpose.
Here are the things you should decide before selecting your theme:
What type of blog do you want to have?
You need to consider whether you are going to operate a textual blog, a podcast, a vlog, or a combination of them all.
What is your niche?
Although you can design your blog according to what you think your target audience wants, there are some niches in the industry where viewers are used to seeing websites and blogs in a certain way. This can go both ways. You can decide to design your blog just like it is required or you can go for a bold and different look to stand out from the crowd.
What is your goal for your blog?
Depending on your goal for your blog, you will need different things. Are you trying to increase awareness for a charity or a cause? Are you trying to make money from affiliate marketing? You decide.
WHAT FUNCTIONALITY DO YOU NEED?
Once you have decided what you want your blog to do, it is time to decide what are the features that you want your blog to have. You cannot predict what your blog will become in the future so stop worrying about it, just take care of the basics for now.
Here are some features and functionalities that you might need for your blog:
Types of links
Mobile responsiveness
Customizable headers and footers
Opt-in email form for subscribers
Featured posts
Comment section
Simple and user-friendly design
Single column landing pages
These are only the basic features. If you need more in the future, there are WordPress plugins for you. These can be easily added to your website without the need for any additional coding.
WHAT SHOULD YOUR BLOG LOOK LIKE?
You don't need to be told just how important the look and feel of your blog is to the visitor. Choose a theme that makes your blog as aesthetically pleasing as possible. For this, you must have your target audience and your buyer persona in mind. A lot of people, when designing their blog or website, do what they think looks good. That is a recipe for disaster if there ever was one. Always design your website or blog according to what your target audience would like to see and feel.
With the right kind of WordPress themes and plugins, you can ensure that your blog looks inviting, engaging and aesthetically pleasing to your customers and visitors.
LOADING TIME
Another thing that you need to consider is how fast your blog loading. You don't want a theme that adds a lot of additional and non-beneficial elements to your website and as a result, slows it down. There are themes out there that have all kinds of heavy images and codes and scripts that take a lot of time when loading. That is a surefire way to making your visitor run away even before he lands on your page.
REVIEWS
A majority of online consumers are now reporting that they are more satisfied with a product that has its reviews prominently displayed on its website. You should do the same. When you're looking for themes for your blog, always read the reviews, if there are any. Out of date themes and plugins can develop security-related vulnerabilities and opens your website for outsiders and hackers.
BUDGET
The last and the most irritating thing that you need to consider is your own budget. There are a lot of free themes for you, but there are some paid themes that deliver high functionality in addition to great aesthetics but they will cost you. Maybe you are not in paying for your theme phase. But keep in mind that getting a great theme at the start of your blog is a huge advantage. You can either spend money once in the beginning or spend it multiple times afterward trying to choose the better theme.
Well, there you have it. A comprehensive guide to selecting the perfect theme for your blog. Hope you found it helpful.