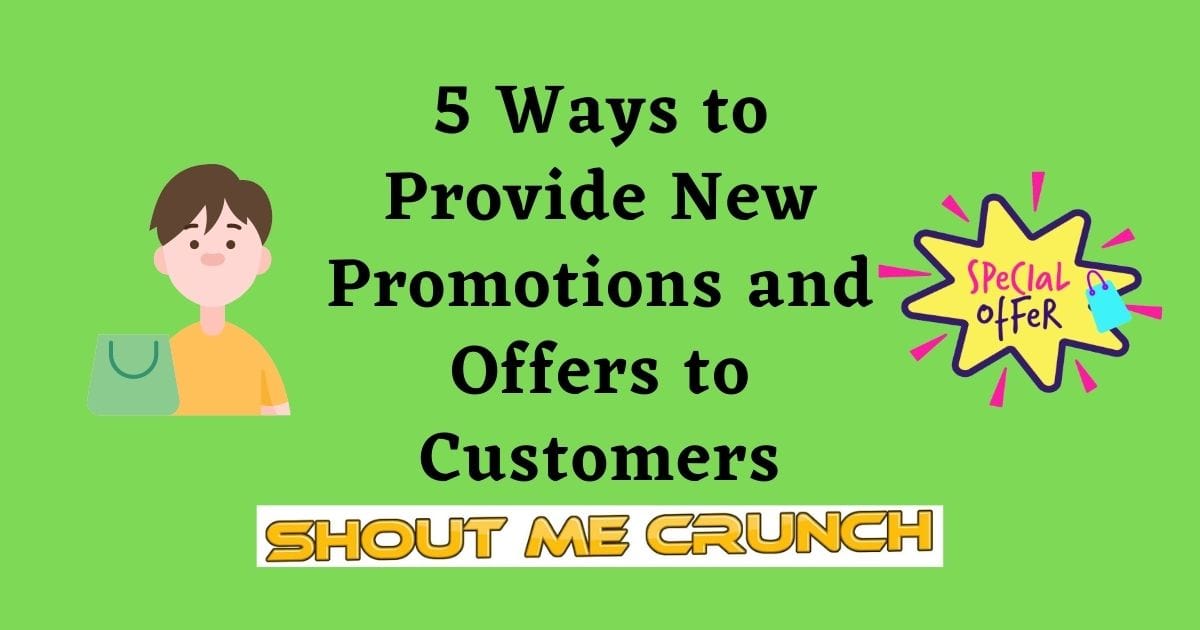 Customers are the lifeblood of any business, and providing them with new offerings and promotions is one way to provide value. It also encourages them to come back, thus boosting customer loyalty. Finding effective, affordable, and accessible ways to market new promotions is vital for the retail business. This will help your business stay in the competition race and have a successful business for a long time.
Keeping all customer's needs in mind is imperative for your retail business. For example, if you provide fair deals and discounts, it will be more likely that they will stay loyal. This strategy can make you stand out from other businesses, thus gaining more customers. Therefore, it is crucial for you to create positive awareness about your business by providing new promotions and offers with benefits. Here are some ways to effectively provide new promotions and offers to customers.
Email Marketing
Emails are a very effective way to communicate promotions or offers to customers. Customers receive emails daily, and if you include engaging content in your email, it will get the customer's attention. The other advantage of email marketing is tracking the customer's response and engagement with your emails. As a result, you can know what works for your business by analyzing the results.
Read Backbone of a Successful Email Outreach Campaign: Top Tips
You can give out a discount code or link in your email marketing so they can claim the offer and benefit from it. Emails also help in customer segmentation, which means you can target specific audiences with relevant offers. This also allows you to direct some customers to certain products they may like more than others.
Blogging
Consider starting a blog if you want to provide new promotions or offers to your customers. The main benefit of blogging is that you can create buzz among the people who read your blog, thus increasing your customer base. This will allow you to create relationships and let the customers know more about your products.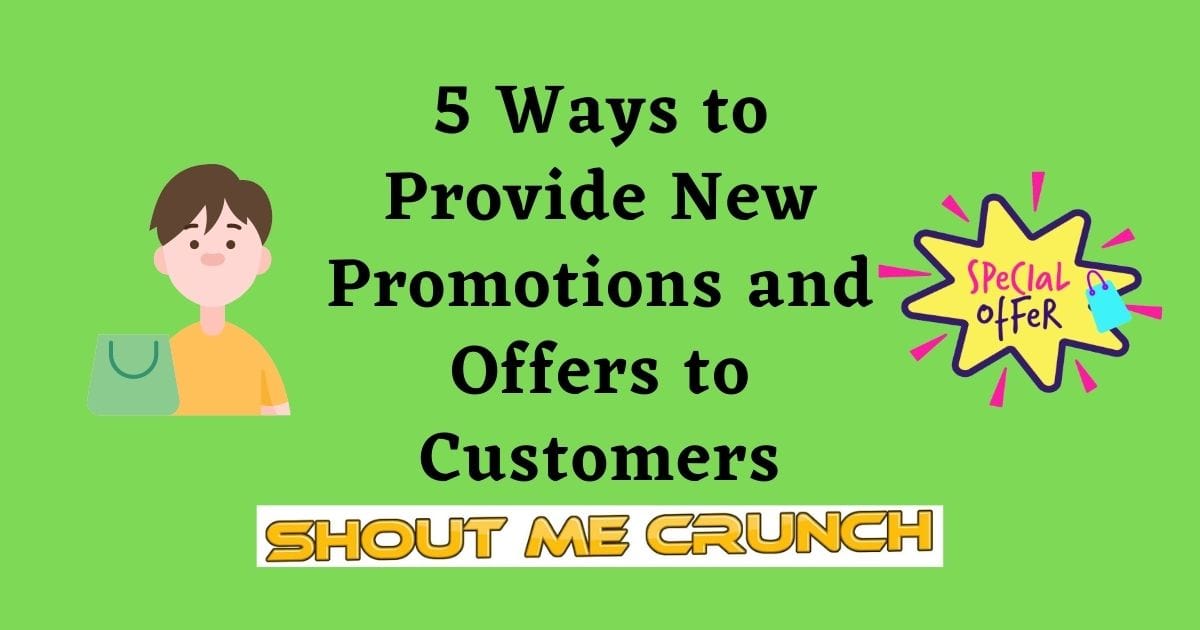 You can encourage and promote your blog on social media platforms like Facebook, Twitter, and others online platforms. This will also allow you to increase customer engagement on your blog. Furthermore, you can start a contest or survey through your blog. This will allow the customers to share their views about your offers by participating in a contest.
5 Ways SMS Marketing Benefits Small Businesses
Consider Voice Broadcasting
Another way to provide promotions and offers to customers is by using voice broadcasting. This strategy allows customers to listen to you through their mobile devices or computers, which makes it more convenient. You can also address issues that they may have easily on the go. If you can curate the information in a specific method, it will benefit your business.
Various voice broadcast features depend on the number of people you are targeting. In addition, broadcasting companies offer excellent tools to help you broadcast your messages to your audience. This is a very effective way to attract new customers while promoting your offers and promotions.
Social Media
You can use social media platforms to provide customers with information about your products or services. You can easily make friends and gain new customers with these platforms, especially if you have engaging content.
10 Of The Best Social Media Analytics Tools For Marketers
Sharing posts on social media will help you promote your business in the eyes of people through their friends and followers. This will allow you to drive sales and user interactions that may interest you. The advantage of these platforms is that they are easy to use, and you can create an account in a few minutes. You can also target potential customers using these platforms by posting new promotions.
Building up a Loyalty Program
Creating a loyalty program helps build customer relationships, which will help the business make more profits. You can reward your customers for their loyalty with gifts and discounts. A loyalty program will also result in positive word of mouth, making you stand out from the competition.
You can easily build your loyalty program by creating a mobile app for promotions. For this, you need to create an application and start sending the message to subscribers. However, ensure that the communication interface of your rewards program is easy.
Conclusion
Incorporating these ideas into your business will allow you to provide new promotions and offers to your customers. This will also help you improve your business's productivity and performance.