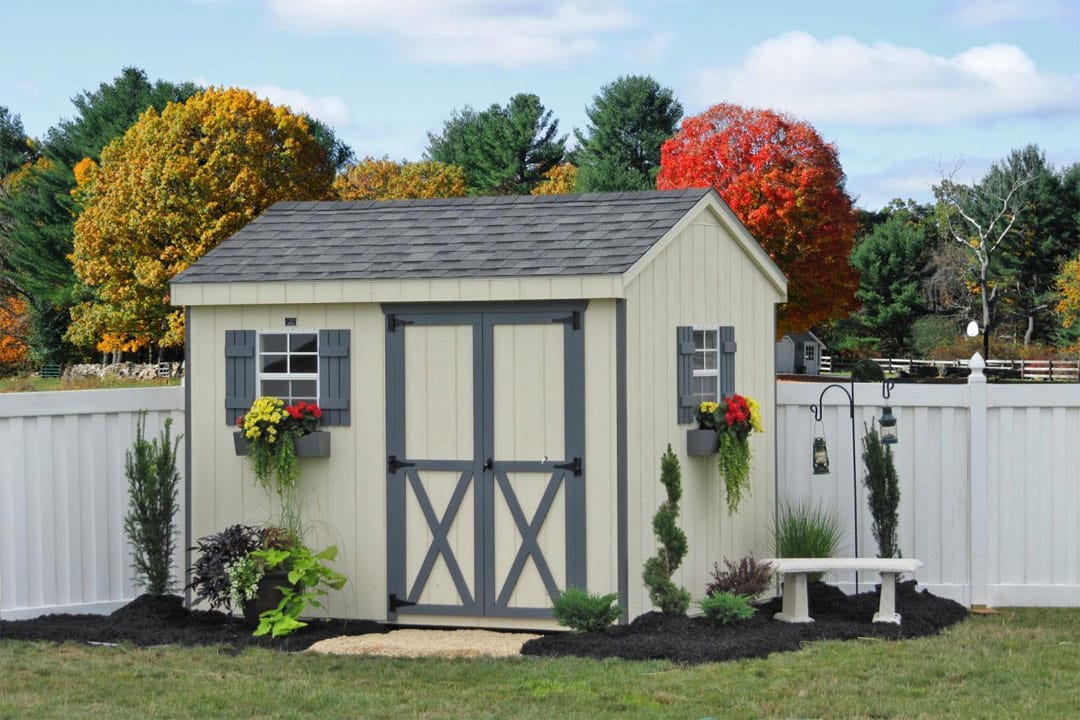 Growing Beyond the Garden: Mini Storage Buildings Meet Your Every Need
What do you think of when you hear the phrase "garden shed?" If you're like most of us, you're probably imagining blooming flowers, gardeners in wide-brimmed sun hats, and neatly organized tools and equipment inside of a small outdoor building. Maybe you even see butterflies floating from bloom to bloom, buzzing bees, and a brightly shining sun.
While this idyllic image does fit with how most people use their garden sheds, there are so many more ways these convenient structures can be used. In fact, there are very few ways a prefab metal building garden shed can't be used. Here are some unique ideas to get your creative juices flowing:
Give yourself a place to relax with a man cave or a shed
Nurture your hobbies with an art studio, gym, or home bakery
Let your love of plants run wild with an at-home greenhouse
Store your sports equipment in a place that's easy to access and easy to hide
Embrace a more self-reliant life with a chicken coop
Let your kid's imagination run wild in a playhouse of their very own
The possibilities are endless, so let's see what you can add to this list!
What Kinds of Sheds Are There?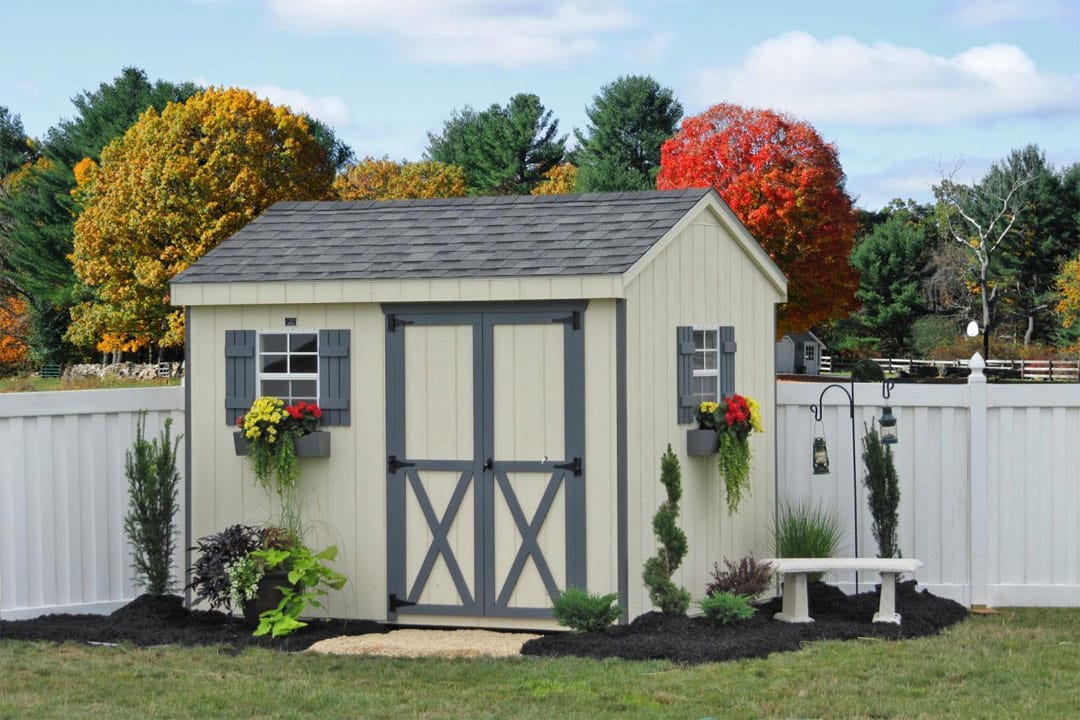 It's clear that there are lots of ways you can use a DIY metal building garden shed. The possibilities truly are endless. However, we understand that this possibility might be overwhelming for some people. That is why we decided to discuss some broad building style categories. This should help you narrow down the type of prefab metal building you need to make your dreams come true.
Modern sheds
Modern sheds are some of the most popular prefab metal buildings on the market right now. These structures are designed to be outfitted with all the bells and whistles possible. They have a sleek, modern look with clean lines, cool, neutral colors, and an open concept design. This is a great option if you are looking for a fully finished space. In this context, finished means that the DIY metal building has all of its utilities, including electricity, heating and air, and running water, as well as all of its furnishings. Hardwood floors and avant-garde lighting fixtures are frequently used in these buildings. You will often see this style of building used for man caves, she-sheds, and retail spaces.
Cottage sheds 
Cottage sheds tend to have a more rustic look and are popular with those looking for a barn or farmhouse-style structures. Most people that choose this style of building are looking for something cozy and comfortable. These prefab metal buildings are meant to feel like a cottage.
Most of the time, these DIY metal buildings will have all of the possible utilities. This includes heating and air, running water, and electricity. The biggest difference between this style of metal building and the modern shed style building is how they are finished out. Unlike the cool lines and clean open spaces prioritized in modern sheds, cottage sheds are designed to be warm and inviting. These styles are often used for children's playhouse or relaxation spaces.
Storage sheds
A storage shed is the most obvious use for a prefab metal building. This category is easily understood. Usually, they are not outfitted with utilities but are designed with security and protection in mind. These mini storage sheds are often stocked with shelves, drawers, cabinets, and other organizational fixtures. These fixtures help you keep your stuff orderly and easy to find. Mini storage sheds are often used to store garden tools, holiday decorations, sports equipment, and miscellaneous odds and ends.
Rustic Sheds
Rustic sheds are found in rural settings. They are often used for agricultural purposes. You will see rustic sheds used as mini storage sheds for hay, farm equipment, and animal feed. You will also see these DIY metal buildings used as stables and rest areas for livestock. These prefab metal buildings do not have utilities installed and are not finished out with furniture, flooring, and appliances. Their affordability and easy maintenance needs make them ideal for agricultural purposes.
Metal Sheds
Metal sheds are versatile structures. They are not typically finished out with furniture, but they are used for a wide variety of purposes. These DIY metal buildings are often used as auto repair areas, carpentry shops, art studios, and home gyms. These Mini Storage Buildings are equipped with utilities about 50% of the time. They usually have electricity and heating, and air, but they do not often have running water.
Open Air Sheds
Open air sheds are different from all of the other mini storage shed categories on this list. This is because they are not fully enclosed. They are most similar to a carport that has two open sides and two open ends. For this reason, these prefab metal buildings are not finished out with furniture or appliances, and they do not have utilities set up. These DIY Metal Buildings are most often used as shelter areas, carports, or areas to store yard equipment.
Make Your Dream a Reality
The world of possibilities is endless when it comes to metal garden sheds. These convenient structures can be used for a myriad of purposes, from agricultural to residential. Every prefab metal building garden shed is designed to meet your needs, no matter what they are.