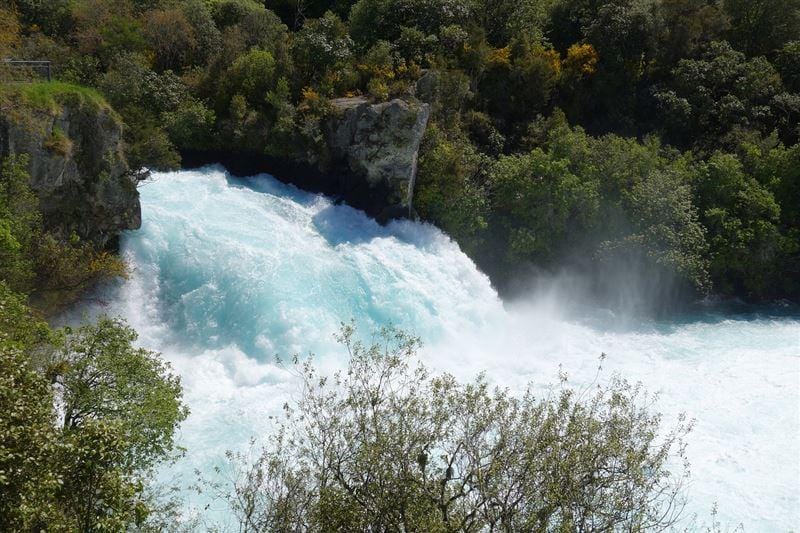 New Zealand lies at the southwestern Pacific Ocean and consists of two landmasses, the North and the South. It is a remote country that is rich in diversity, culture, flora, fauna, sports, education, and tourism. The climatic conditions, landscapes, beaches, lakes, waterfalls, wildlife, vineyards, and culture attracts a lot of tourists.
In spite of it known as the Lonely Planet, New Zealand has top-class amenities such as transports, airports, restaurants, and hotels. So here, I state five reasons why you must choose New Zealand as a travel destination.
Beautiful Landscapes:
New Zealand is home to snowy mountains, volcanos, limestone caves, sound forests, and alpine lakes. Some of them worth visiting are:
Milford Sound is one of the places which is known for its serene views and mountain ranges. It is known as the deepest and quietest area of Fjords and is the most popular destination. The Milford discovery and underwater observatory at the northern side of Fiord is a perfect depiction of marine life.
Tongariro National Park, which is a UNESCO World Heritage Site, is the 6th National Park built in the world. It is home to some active volcanic mountains and religious sites like Tongariro, Ruapehu, and Ngauruhoe. The world's best one-day hiking region Tongariro Alpine Crossing also lies here. The shooting of the film Lord of the Rings trilogy took place here in Tongariro.
The Waitomo Caves in North Island is home to Luminosa, a type of glowworm. You can find this species of glowworm only in New Zealand. There are three levels to visit the modern visitor center and the Waitomo glowworm caves. The first level includes passing the catacombs of limestone. At the second level, the Banquet Chamber, the visitors can have food and then move to the highest level. The last level is reaching the Cathedral and taking a boat ride from glowworm Grotto.
Read 6 Surprising Benefits of Business Travel
Mesmerizing Lakes:
New Zealand is a hub of astonishing lakes and waterfalls. The crystal clear blue waters amaze everyone who visits New Zealand.
Some of the lakes and waterfalls worth witnessing are the Huka falls seen in Tampo, Newzealand. They are a set of falls which mix with the Waikato river and are turquoise in color. Visitors can see natural hydropower flowing down the falls. It is also one of the most visited waterfalls in New Zealand.
Purakaunui Falls are three segment waterfalls at the Catlins region of the south island. You can walk through the beach forest and reach these waterfalls. It is also a photographic region and was an iconic stamp in the year 1976.
Some lakes like Taupo, Wakatipu, Tekapo, Emerald, Wai-o-Tapu, Bridal Veil, Bowen Falls, and Lake Pukaki adds to the beauty of New Zealand.
Read How Traveling Can Lead To Personal Development
Astonishing Wildlife:
New Zealand is home to a variety of animals, birds, and mammals. The wildlife of New Zealand is unique and is not seen anywhere else in the world.
The Kiwi is the national bird of New Zealand. You cannot find them flying anywhere in the country as they are an endangered species. You can find them in the Waipoua forest, Tuatapere, Kapiti Islands, and Zealandia Centuries.
Hector Dolphins are the smallest and unique ones seen only in New Zealand. It gets its name from Sir James Hector, who first saw this species. You can swim with these dolphins at Kaikoura, Akaroa, Bay of Islands, Marlborough Sounds, and Bay of Plenty.
Some astonishing birds and animals you can find in New Zealand are blue penguins, Kea, Chevron Skink, and Tuatara.
Adventurous Activities:
New Zealand is a hub for all sports activities like skiing, surfing, tramping, kayaking, parachuting, and snowboarding, dirt biking, etc. One can easily enjoy dirt bikes on a professional track like Barrett road motocross park in new Zealand. Skydiving is one of the most popular sports activities in New Zealand. You can enjoy skiing at Mount Hutt and Mt Ruapehu, which are popular tourist attractions. Whakapapa, Turoa, Happyvalley, Christchurch, and Methven are popular sports centers for hiking and skiing lovers.
You can enjoy staying at any of the five commercial resorts, The remarkable, Snow Farm, Cardrona, Coronet Peak, and Treble Cone. These resorts offer a great view of the mountains along with Olympic-sized supper pipes and art chairlifts. There are a lot of bungee jumping and adrenaline-pumping activities in Queenstown, Abel Tasman National Park, and Franz Josef Glacier.
You can also go fishing in the Bay of Islands, soak and spa in Rotorua. Enjoy the serene cruise on Doubtful Sound and take a tour of the film set of the Lord of the Rings.
Read 7 Must-have Carry-on Travel Essentials
Dine and Wine:
New Zealand is known for the best quality wines and seafood in the world. Places like Waiheke Island, Matakana, Kumeu, Central Otago, and Classic Wine Trail offer best-quality wines in New Zealand.
Some of the popular brands like Syrah, Bordeaux Blends, Pinot noir, and Chardonnay are worth a try. Apart from wines, you can also enjoy the fresh Kiwi Flat White coffee at any restaurant in New Zealand.
New Zealand also offers some of the mouth-watering cuisines that you must try when you reach there. The roast lamb mixed with rosemary and seasonal vegetables is one of the favorite foods of New Zealand. Cuisines like chicken, pork, mutton, Hoki, tarakihi, scallops, squid rings, snappers are surely worth tasting.
If you have a sweet tooth, satisfy yourself with pineapple lump, jaffa, hokey pokey, and pavlova. You can also have some creamy soft blue cheese and vintage cheese in the restaurants.
There are also a lot of Indian restaurants in Queenstown, Christchurch, Dunedin, Wellington, Auckland, and Rotorua for the vegetarians.
Conclusion:
The climate of New Zealand is very uncertain and changes according to the areas. The northern island has a mild climate during summers, whereas it is chilling cold in the southern region. During January and February, it is warm and cold in July. The spring and autumn seasons experience heavy rainfalls accounting for greenery all over the country.
Another important aspect that makes New Zealand worth visiting is its safety. It is one of the two countries other than Ireland that has no nasty plants, animals, or snakes.
It is also safe for women to travel alone to such a faraway country on their own. It also has a zero crime ratio, and the localities are also very friendly. So, it is always better to ask for directions when you lose track of your destination. Still, in an unknown place, it is better to carry some navigation tools such as a map. Hence, visit this page to fulfill all your needs.