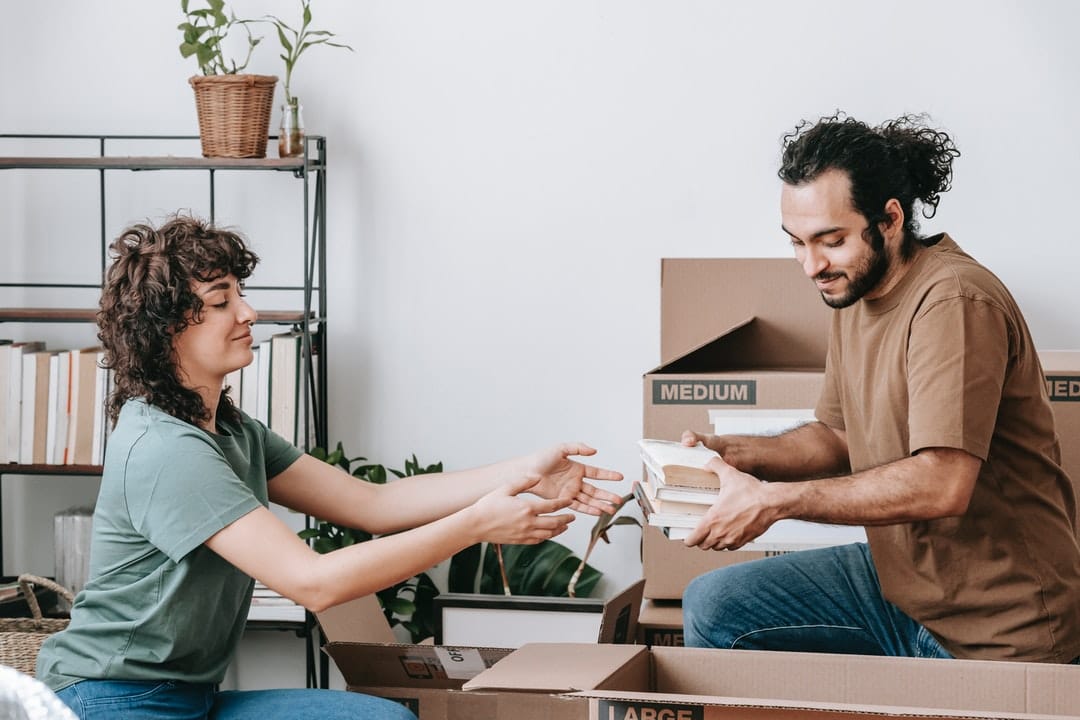 Moving a business is a complex process; it can destroy your company's reputation in no time if it isn't handled with care. But, on the other hand, it can do wonders for your business if everything is planned and executed accordingly.
If it is such a challenging process, why do businesses relocate? There can be many reasons, some of them are:
Expansion of business.
Move to a more accessible location.
Move to a smaller place with a smaller workplace due to downsizing.
Move to an area with strategic advantages wrt supply chain.
For the most part, business relocation can be an exciting time as it typically means that your company is expanding and new opportunities are coming up.
But it also causes many hardships. Some of these are:
Employee uncertainty.
Numerous costs of relocation.
Need of additional workforce.
Business hiatus.
Given these challenges, you must plan your move smartly. Some flourishing businesses have failed after they relocated because they couldn't handle the move.
Moreover, the cost of moving your business is a major concern; it is no secret that moving can be expensive, especially during an international relocation. If you don't plan your move, business relocation can cost you way more than the amount you anticipated at the start.
You can save money by being organized. Whether you are hiring moving service providers, doing it yourself, or something in between, we are going to tell you five tips that will help you save money during office relocation.
So, without waiting further for a due, let's start.
Read Also 5 Things You Need To Know Before Moving Your Business to a New Location
1. Make A Plan
Have you ever noticed that if you wait to do something until the last minute, like a trip, you tend to pay more? Well, the same applies to the move process. It is essential to plan to get the best deal.
We advise you to start planning your move six months to a year before the moving date. By doing so, you can prepare your expenses better. Moreover, it's impossible to book movers on a short-term notice.
When you are planning to move, packing all the accessories and products that are not heavy can help you save a lot of money. Most of the moving companies pack large furniture, products, and electronics. Packing up the extra stuff comes at additional fees.
Furthermore, packing up your items in the weeks leading up to your move can reduce stress on a moving day and save you time and money when the moving companies are charging per hour.
2. Organize Inventory
Organizing your inventory can help you find an answer to an important question; do you need all the pieces of furniture and equipment in your next office? Ensure to get rid of the items you don't need and dispose of them.
Ask yourself whether it's more cost-effective to move the current furniture or would it be better to buy a new one at the new location? This must be considered if you are moving internationally as the cost of shipping to another country is quite high.
Moreover, you can reduce the clutter and decrease your taxable income by donating unwanted items to charity.
Finally, develop a system to keep tabs on the items you are moving. Label everything and keep a detailed record of the packing, shipping, and receiver details so that nothing is lost in transit.
3. Communicate and Announce your Move
Please communicate with your team members and ask what they need. Keep them updated about everything. Open your communication channels so you get regular feedback. Your staff may be aware of the issues which could significantly improve the experience at the new office.
Do you want to stay in touch with your previous clients? Of course, you do. Inform them about your move by using any of these free methods.
Update your website.
Announce on social media.
Issue a press release in the newspaper.
Update your information in referral directories.
Put a note in the email signature.
4. Hire a Professional Moving Company
Finding a moving company is an essential part of your moving process. Find a company that is within your budget but a professional one.
Moreover, plan your moving process in the off-season. Moving companies charge lower during that season. The Peak moving season is summer, when there is more daylight. Planning your move during winter, fall, or early spring can save money.
Moving providers provide discounted service upgrades or better prices to grab your attention. Take advantage of this opportunity and negotiate with the provider to get the best deal.
5. Plan for Downtime and Get Insured
Most business owners do not anticipate the downtime involved with business relocation. The time consumed during packing and unpacking, distractions, and the possibility of internet connection and computer not being set up can cause a lot of downtimes.
We advise you to plan to minimize downtime because downtime can cost your business lost revenue.
Disasters can happen anywhere. It can be an accident with the movers or equipment. As a business owner, make sure that you get insurance. It does not cost more and can save you from unexpected liabilities.
Saving Money During a Business Relocation Isn't That Hard
From where we see it, business relocation is not easy to crack. You should be on your toes and have a proper plan for your business relocation to succeed.
Even with the best planning, things can still go wrong. You need to lead by example and maintain a positive attitude, delegate responsibilities and seek the advice of your staff members. Don't be afraid of moving because your new office could make all the difference for your staff and company.
We advise you to be ready for every situation, as said, 'hope for the best but prepare for the worst.' We assure you that following our mentioned tips will help you save your hard-earned money. Let us know about your feedback in the comments.
Author Bio:
Myrah Abrar is a computer science graduate with a passion for web development and digital marketing. She writes blog articles for Asia Relocation, international moving