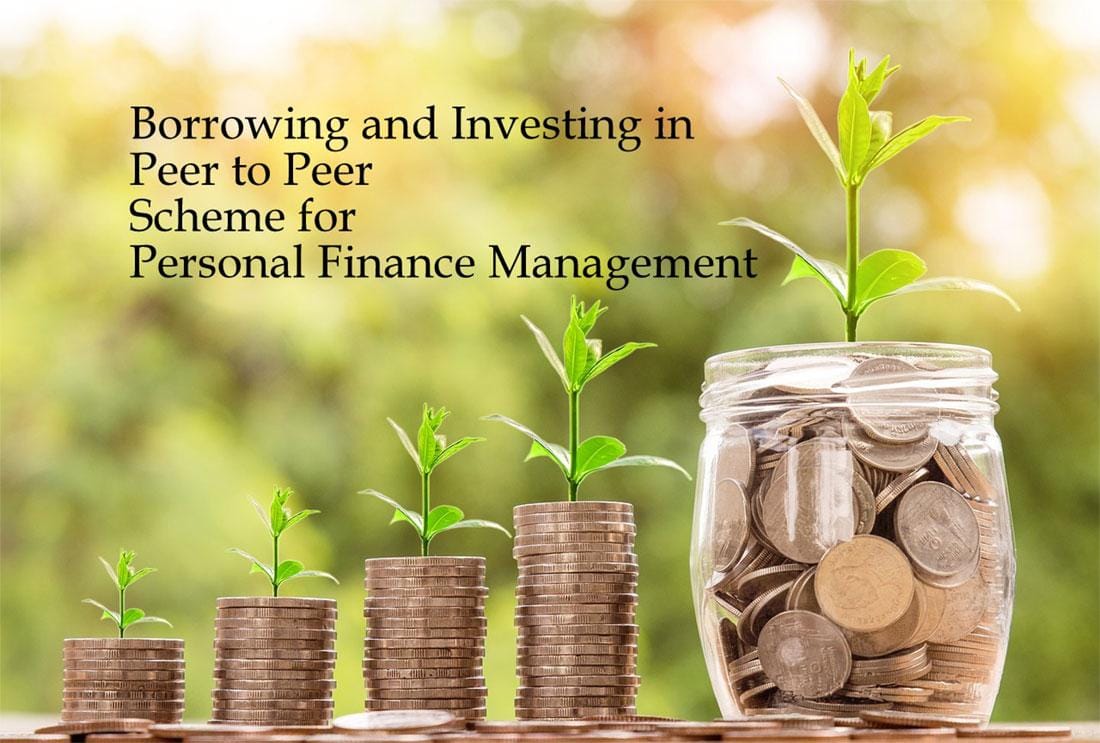 A loan is what we need when we plan to purchase something that would involve massive expenses. For example, commonly people apply for loans from banks for buying houses, cars, etc. No matter what your reason is for getting a loan, it is crucial for you to find a suitable lender. Borrowing and Investing in Peer to Peer Scheme for Personal Finance Management is described in details in this post.
For borrowing money, banks are the safest choices. Banks offer loan amount with reasonable interest rates. However, there is one problem. Banks generally have an extensive process for loan approval. Only a few are qualified for bank loans, while others need to look for other available options.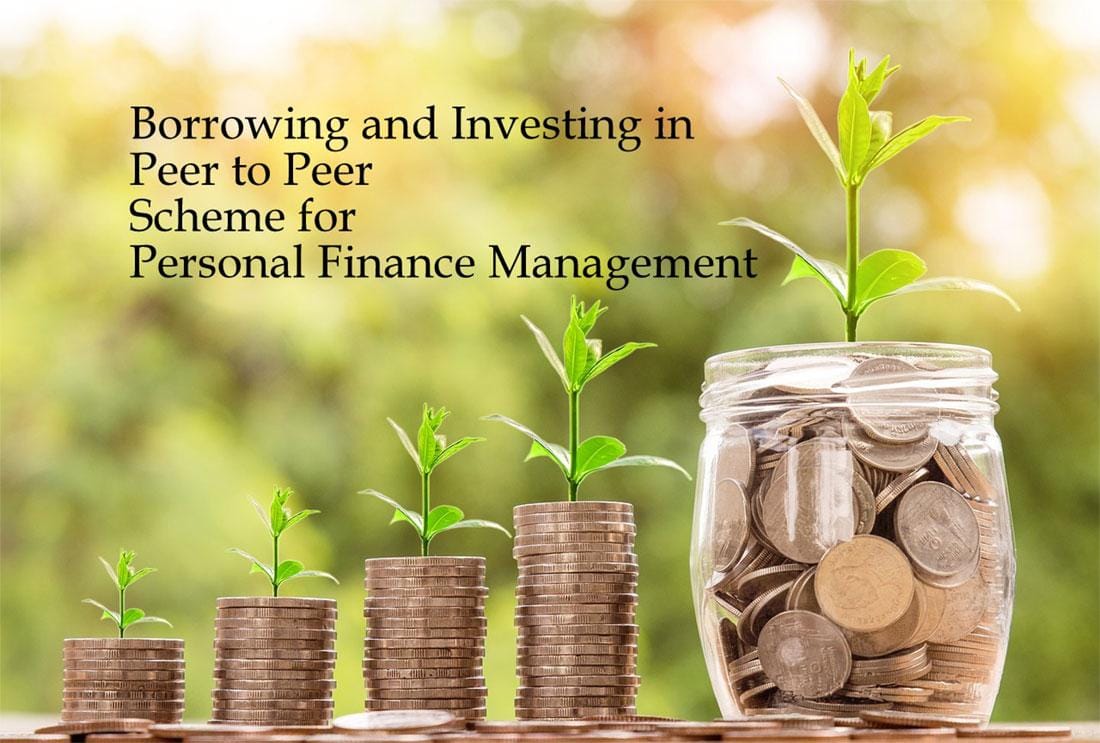 Keeping your money in the bank's savings deposit schemes would not make your wealthy. If you aspire to create wealth, you need to find excellent investment opportunities. Share market is a volatile option, and it is indeed not the cup of tea of everyone. However, nothing to worry as you will find several other ways of investing your money. One of the most prominent methods of investing is opting for peer to peer lending. It is an exciting way for investors to connect with the creditworthy borrowers.
How Does It Work?
Before investing, it is essential to know about the best peer to peer lending, and how the process works. Peer to peer loan is an alternative option for those, who have been turned down by banks for the loan application. For lenders, it is advantageous, as they can generate income in the form of interest collected from borrowers. Here, peer means an individual. Borrowers lend money to individuals or peers, with specific interest rates and specific loan repayment agreement. The advantage of investing in peer to peer lending is one can obtain a high return on his or her investment.
Why Invest in Peer to Peer Lending?
So far, we have learned from this article that peer to peer lending investment is lucrative, as it assures high returns. However, apart from that, the best peer to peer lending ensures several other significant benefits and let's have a look at those benefits:
High Yields on Short Duration
Borrowers generally borrow money on three years to 5 years term basis. Sometimes, the duration of the loan is even shorter. Within such a short time, you can earn money at a higher rate of interest than what is generally offered by banks for savings accounts. Even the return is higher than fixed deposits and recurring deposits in banks.
Monthly Cash Flow
If you go for peer to peer lending, you will enjoy monthly basis cash flow. Borrowers have to pay the loan premiums on a monthly basis to their lenders. It is like experiencing a passive income stream for the lenders.
Diversifying Interests
You can expand your portfolio, by adding new asset class or consumer loans. Choose the asset class or consumer loans, according to the market trends. Try to invest in a lesser volatile market so that your investment remains risk-free.
Protection for Lenders
If you choose a peer to peer lending through a professional and trusted platform, protection against your investment will be assured. To protect lenders from a borrower's default, a specific portion of its income has been stored aside by the lending platform.
The System Is Hassle Free
There is entirely no hassle in investing in peer to peer lending. You do not have to find borrowers, as the lending platform will make sure of the communication between borrower and lender.
Transparent Process
Peer to peer lending process is transparent, only if you manage to find a trusted lending platform. Trusted lending platforms do not impose any hidden charges on either lenders or borrowers. Also, there is no involvement of any third party.
Peer to Peer Borrowing Options
When the bank declines to lend you money, it is not the end of the world. You still have some other options. However, most of these options are not convenient for those, who are looking for low-interest rates. Other lenders charge high-interest rate, and the rate of interest is possibly higher than a bank's rate of interest. If you are looking for a low rate of interest, the only viable option is peer to peer lending. This type of borrowing is becoming famous these days. The reasons for its popularity are its convenience for the borrowers and other salient benefits. In the following section, let us have an eye on those essential benefits:
Attractive Rate of Interest
Apart from bank loans, only peer to peer loans can provide modest interest rates to the borrowers. Getting a personal loan from other lending companies may cost you high. The interest rate in the case of private lending institutions is always high. So, if you want to get a loan with low interest rates, then check your options for peer to peer lending. Check such online platforms where you can apply for peer to peer loans. Check the rate of interest and EMIs against the amount that you want to borrow.
Quick Funding
When it comes to a bank loan, we more or less know the hassles that we need to undergo. The whole application process is quite extensive and tiring. First, you need to apply, and then your application will be scrutinized by the bank. After different rounds of scrutiny, your loan will be approved or denied. If you need to escape such hassling process, you can choose per to peer (P2P) loan. In this type of loan, funding gets quick and hassle-free.
Cheaper than Credit Cards
For funding some major purchases, we often opt for credit card payment. Well, this is undoubtedly a good idea, but you can get funding more conveniently with peer to peer lending. In fact, peer to peer loans cost lower than a credit card.
Transparent Lending
Peer to peer lending is considered as transparent, as there are no hidden charges or interest rates included. The process is hassle-free and completely transparent.
Flexible Lending
Peer to peer loan is flexible and completely safe. You can set your repayment terms as per your convenience. Select the repayment terms and get estimated EMIs per month. So, if you are denied a bank loan, choose the peer to peer loans.
Want to know about the peer-to-peer scheme in further details? Keep reading our new blogs and the existing ones to gather in-depth knowledge.