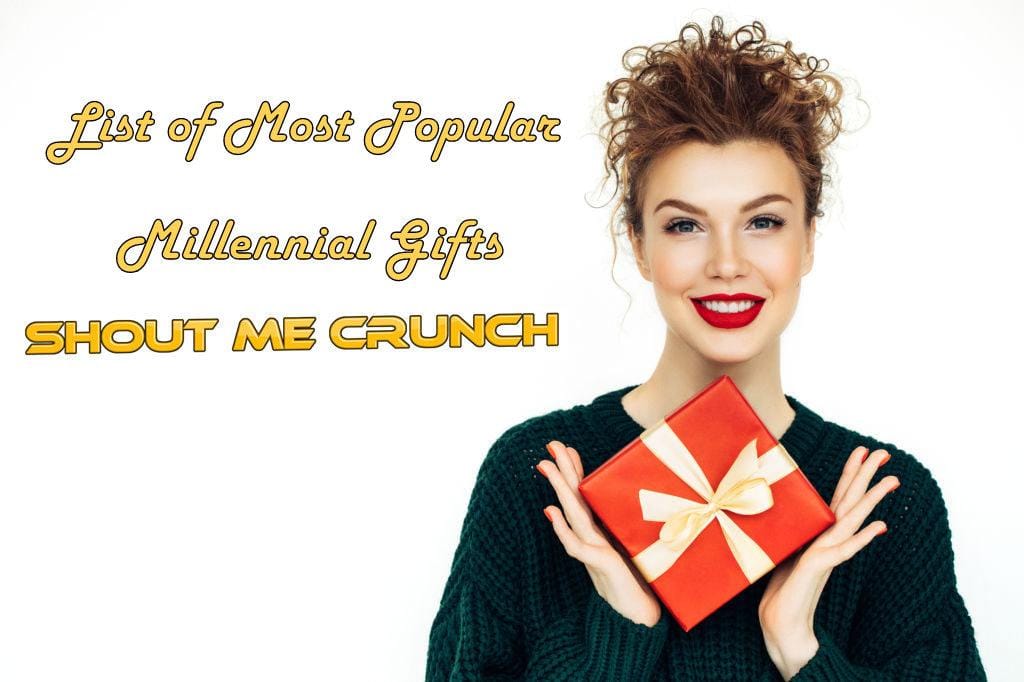 If you are looking for "Millennial Gifts", you are in the right place. Even though everyone thinks that pinpointing what millennials like is a quite challenging task, the truth is that it doesn't have to be like that – not at all! Apart from receiving presents, millennials love to give them, too, no matter the occasion, so keep on reading to find out more about their preferences. Here are the most popular gifts that have found their rightful place at the top of the list of millennials' absolute favorites, so check them out and enjoy!
List of Most Popular Millennial Gifts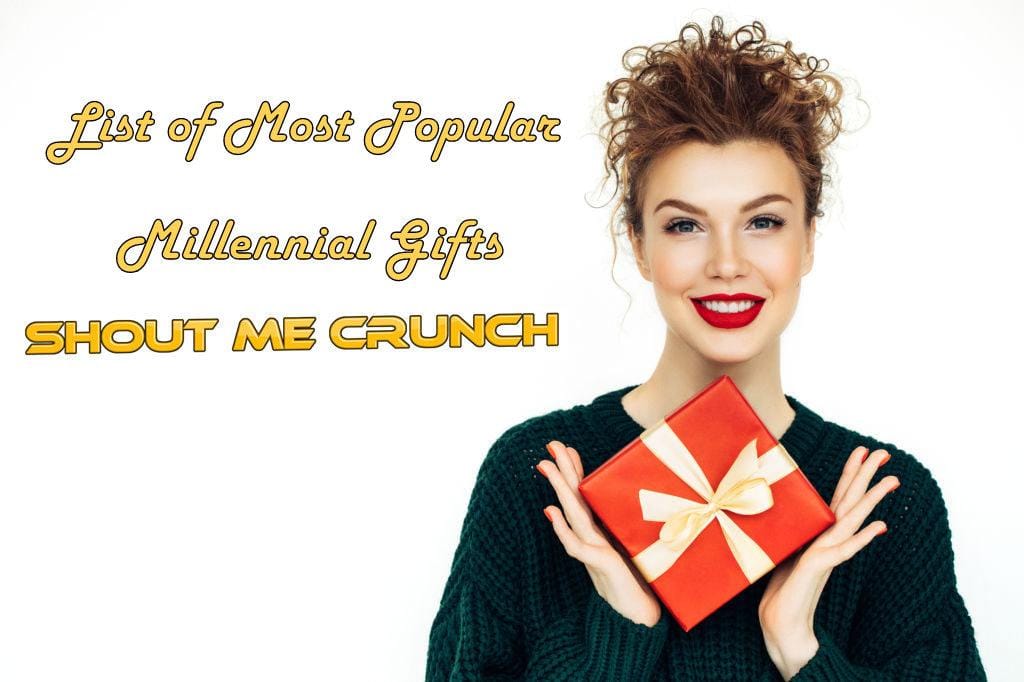 Quality skincare products
As you may (or may not) know, millennials are all about investing in quality skincare products that can do wonders for their complexion, and guess what? They also love to buy such products for people they love, so don't be surprised if you get such a gift for your birthday! From face creams and under-eye gels for dark circles to fabulous scrubs and masks – possibilities are truly infinite when it comes to skincare. Needless to say, Korean sheet masks are a massive hit these days, and everyone's raving about these for a good reason, which is exactly why these are millennials' favorites. Aside from these, there is also an innovative shave gel that can be used completely dry – it doesn't even require water for rinsing, which is exactly what makes it so fantastic. Such a product basically works as a shaving cream and a moisturizer at the same time, which means that you'll get a chance to both shave and provide your skin with enough moisture without making a mess. If that isn't a win-win situation, we don't know what is!

Photo: https://pixabay.com/photos/cream-box-cosmetics-lid-fragrance-1327847/
Awesome gadgets
Apart from skincare, millennials are also known to be madly in love with the latest technological advancements, and that means only one thing – awesome gadgets are at the top of their list of most wanted presents! Let's start with a portable facial cleansing brush that can get rid of dirt, oil, and makeup residue within minutes. Besides that, such brushes will gently exfoliate the skin, too, which is an advantage that mustn't be neglected.
On the other hand, if you want something truly over-the-top, you should definitely get a smartphone sanitizer gadget that basically kills 99.99% of the germs thanks to UV light. Apart from this amazing gadget, you can take a portable photo printer into consideration as well. This gadget is exactly what your favorite millennial is looking for, so help them turn their digital memories into physical memorabilia with a click of a button, and you'll see what we were talking about. Trust us when we say that everyone will love such a gift!
Photo: https://pixabay.com/photos/laptop-coffee-notebook-pen-glasses-1478822/
Personalized gifts
The fact is that personalized gifts will always matter more than buying a random, generic thing, so try to be as creative as possible and surprise the people you love with the most authentic present out there! As already stated, millennials absolutely adore all kinds of gadgets – especially their smartphones which are a true must-have. Opting for a personalized phone case is always a good idea, and the good news is that you can design it all by yourself. Just find your favorite photograph, a quote, or an attractive print, and come up with a beautiful phone case the person you love will be glad to rock. Besides that, you should also bear in mind that Mother's Day is approaching slowly but surely, so check out personalized Mother's Day gifts such as a cool mug or a gorgeous engraved bangle. A set of gorgeous engraved coasters will be great, too, as well as a personalized metallic photo frame where she can keep her favorite family photo. Just make sure to take your mom's personal preferences into consideration, and you won't make a mistake whichever gift you go for!
Cool subscriptions and gift cards
Even though one may say that subscriptions and gift cards aren't really creative and authentic, we have to say that these definitely make fantastic presents – especially if you ask millennials. This is particularly true when it comes to last-minute gifts, but you don't have to worry at all because the fact that they're last-minute doesn't make them less meaningful and valuable. For example, the first option is a box subscription such as Cosmo Box, which is full with amazing goodies curated by the editors at Cosmopolitan magazine themselves. In fact, these boxes showcase the very best of current fashion, beauty, and lifestyle trends millennials love to keep up with, which is precisely what makes this present so fabulous. On the other hand, gift cards are a great idea, too, starting with a Starbucks one for all the coffee lovers out there. There is basically a gift card for everything, so bear this gift idea in mind, and you'll make the right decision!
Innovative accessories
Last but certainly not least, we must mention that millennials have an impeccable fashion taste as well, which is why they love to surprise their loved ones with innovative yet trendy accessories. When we say 'innovative,' we really mean that, as millennials are always ready to step up their fashion game and take it to a whole new level, giving it a little bit unusual twist. So, if you've never heard of a hoodie that's a travel pillow at the same time, you should definitely ask your beloved millennial about it. Basically, this is an inflatable pillow that's attached to a hood which will allow you to sleep tight while on a plane.
On the other hand, an umbrella that's hands-free stands up on its own, and prevents water from dripping all over the place is also a groundbreaking accessory every millennial will love to rock. Does it get better than that? We don't think so!
As you can see, there are a lot of beautiful Millennial gifts that are popular among millennials, and the ones as mentioned above are unquestionably the best ones out there. All you have to do is to bear these in mind, and you won't go wrong the next time you're looking for a perfect present – that's a promise!