Robotics and technology are fascinating topics that can pique young children's interest and ingenuity. Preschoolers can benefit from engaging with these themes, from reading books to participating in activities and educational programs. These adventures allow kids to discover, learn, and grow in a world with unique possibilities.
Introducing robotics to a three-year-old may appear complicated, but it can be enjoyable and rewarding with the correct approach and passion. In this article, we'll provide some ideas and resources for nurturing your child's technology curiosity and preparing them for a successful future.
Can Preschool Children Benefit From Robotics?
For a child between 3 and 5 years old, everything arouses interest. Therefore, it is a good age to start introducing them to the world of robotics and programming since technological toys are booming significantly.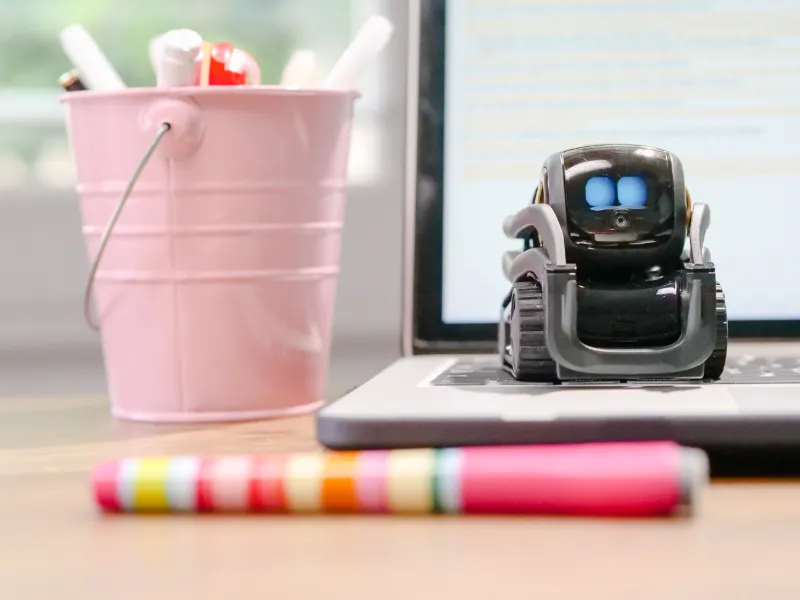 We must also consider that it will depend a lot on the child's characteristics since robotics toys will not attract the attention of all children, but let us remember that the same thing happens with older children.
The new and unknown can cause uncertainty or fear; most parents know little about programming and robots. This is normal, so don't feel bad. Aark Learnings will give you some tips so that at home, your children have access to technology in a safe and friendly way with their academic preparation.
What can you do to discover the world of robots?
Many free robotics and technology conferences, fairs, or exhibitions are organized, including some activities aimed at younger children, whether with demonstrations of robots, 3D printing, virtual reality, or creative electronics.
Participating in Children's Literature and Media
Using children's books, stories, movies, and coloring pages developed exclusively for their age group is a beautiful way to introduce youngsters to robotics and technology. These tools can pique children's interest and imagination while providing age-appropriate insights into technology. Furthermore, informational literature detailing how robots work can be instructive, and making robots out of recyclable materials can be a hands-on, eco-friendly activity to pique interest.
Understanding Fundamental Ideas
Parents do not need to be programming or educational robotics specialists. Instead, students can benefit from developing a basic comprehension of crucial concepts. Knowing these fundamentals allows parents to encourage their children's investigations and answer their questions, making technology discussions more approachable and pleasant.
Appropriate Robotics Introduction
If done carefully, introducing a programmable robot to a youngster as young as three years old can be a gratifying experience. Selecting a robot corresponding to the child's interests and developmental stage is critical while avoiding unnecessary pressure. A well-chosen robot can open the door to a world of computational language, sparking creativity and potentially influencing future pursuits.
Participation in Specialized Educational Programs
Enrolling their children in schools incorporating technology into their curriculum is a desirable option for parents interested in developing their children's technological skills. Many schools provide access to instructional robots and the advice of teachers trained in educational technology. These online or in-person programs provide an organized and enriching learning environment that supplements home-based discovery, encouraging well-rounded technological proficiency from a young age.
There are plenty of excellent options for you looking for the best education for your little ones since, from preschool, they have access to educational robots with the guidance of teachers specialized in educational technologies, whether online or offline.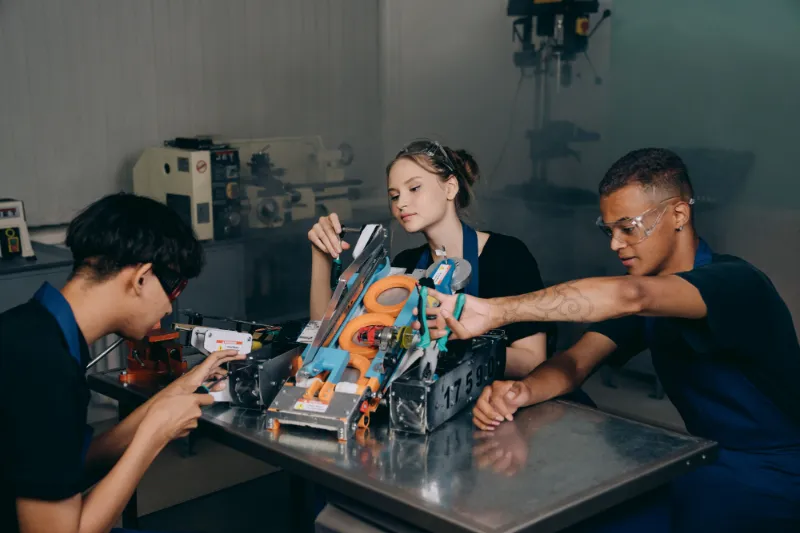 What is the best robotics toy for a child who cannot read?
Choosing is not an easy task because you have to consider the budget, what we adults like, if it is educational, what the child asks for, the type of robot (already assembled or in pieces), and the character and concerns of the child. little one… For each family, it is different.
Having discussed why it is essential to start with robotics from an early age, we must also emphasize that few situations are so gratifying in the world. There is no other more satisfying than being able to transmit passions from parents to children, these are usually marked by life, for what Mom and Dad teach with fervor, to the point of even surpassing them.
Encourage the Exploration of Diverse Interests
As parents, we must acknowledge that our children can pursue various interests, from participating in our favorite sports to learning to play musical instruments. Equally crucial is establishing that children can begin researching intriguing and unique disciplines such as robotics at an early age.
Accepting Technological Learning at a Young Age
Technology and creative approaches to learning are constantly emerging in today's environment. Even for young students, robotics has emerged as an intriguing and powerful domain. This interest in robotics has risen to the point where many educational institutions are incorporating it into their academic programs by hosting workshops on educational robots.
Developing Crucial Skills
Involving children in robotics at a young age has various benefits. It develops various abilities, such as logical and entrepreneurial thinking, as young learners encounter and solve challenges independently. Furthermore, early exposure to robotics opens the door to other fields of science and technology, opening the door to exciting employment options.
Creativity and Social Skills Development
Surprisingly, early involvement in robotics fosters children's creativity while encouraging collaboration and social interaction development. Collaborative strategies are frequently used, allowing youngsters to relate to technical English in a fun and dynamic way.
Finally, as parents, we play an essential part in exposing our children to the wonders of robotics and technology. Adopting these subjects at a young age opens the door to many choices and rewards, from skill development to future career routes, encouraging creativity and social growth.
What is the Role of Parents and educators?
As parents and educators, we play an essential role in fostering our children's technical curiosity. It all starts with introducing kids to the possibilities of robotics through engaging activities and resources tailored just to them. We may travel together, encouraging children to explore, learn, and play in a world full of exciting possibilities.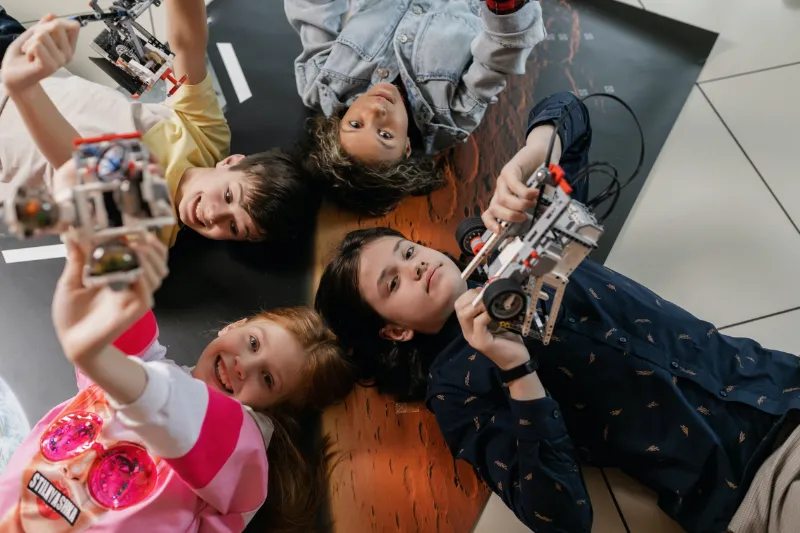 Our supervision encourages children to develop a natural interest in technology while stimulating their creativity and problem-solving abilities. Finding the appropriate robotics equipment and programs for their age and developmental stage is critical. As we travel this exciting route with our young students, we see their development, growing excitement for robotics, and readiness for the digital age.
Success Stories and Case Studies
Early robotics education is a powerful and exciting field that may inspire children's excitement and wonder. Their faces light up with delight when they successfully program a little robot to negotiate a maze or witness their robot's invention come to life. These genuine and uplifting situations demonstrate young children's amazing problem-solving and creative abilities.
They also demonstrate how children can work with friends, apply robotics to everyday difficulties, and enthusiastically share their learning. These are some of the success stories in early robotics education that we have witnessed. They inspire us to continue supporting and growing our youngest students' curiosity and technological prowess.
Conclusion
For all of the above, and whether or not you are passionate about robotics, you now know that your child can become an expert in it from a young age. Who knows if we will soon have a star student learning robotics, and you possibly already have a star in your family.
Without a doubt, robotics is an excellent choice for your children to begin to develop new technologies and an exciting option to develop personal and social skills and train as a future adult.