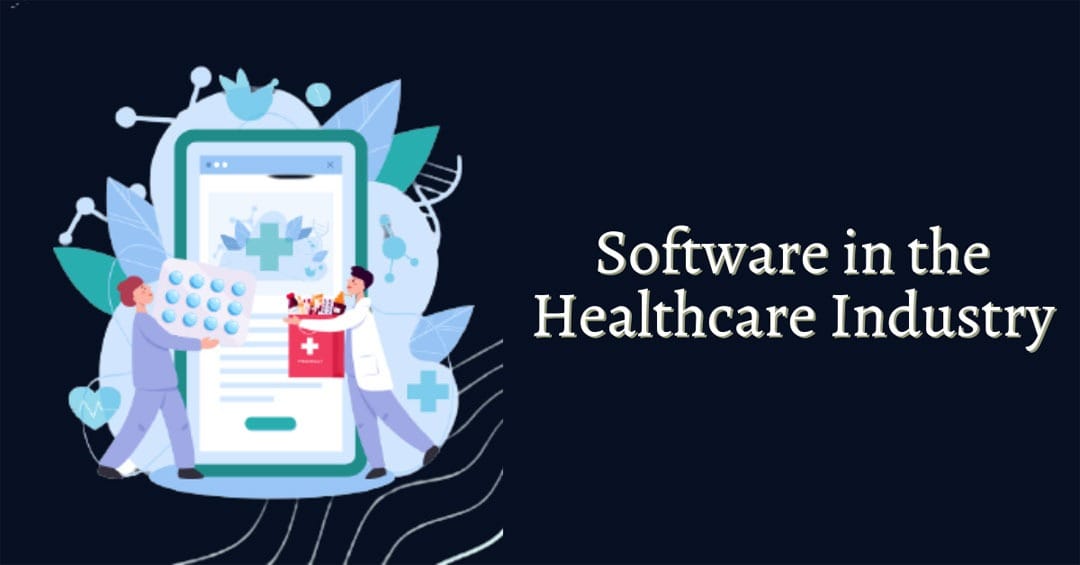 One of the major industries around the world is the "medical industry." The industry consists of hospitals and healthcare centers, pharmaceuticals, medical equipment, clinical trials, telemedical and medical tourism. Every country should have well-developed medical facilities. It ensures that citizens of that country possess good health. This, in turn, will result in a long life expectancy.
Since 2020, the Medical industry has shown a drastic change in terms of revenue and Healthcare software development is booming. Pandemic has changed the world upside down. The Healthcare sector has been the crowded and most demanding sector worldwide due to the covid-19 situation. There has been growth in revenue as well as employment opportunities in the health industry.
In the 21st century, advancements in technology have affected every industry. There has been rapid growth in different sectors of society due to technology. Likewise, the medical industry has advanced due to the introduction of health technologies. There recently have been technologies in the market that facilitate the healthcare industry.
Some of them:
TECHNOLOGICAL ADVANCEMENTS IN THE HEALTHCARE INDUSTRY:
ARTIFICIAL INTELLIGENCE :
AI has reformed the medical industry in past years. It has helped the healthcare industry immensely in numerous ways. It is used to detect various diseases. AI offers efficient ways to healthcare sectors to get accurate results. Doctors use AI-based technology to detect cancer at an early stage. It provides many advantages over traditional clinical methods. Some of the ways are mentioned below:
BRAIN COMPUTER INTERFACES: BCIs based on AI technology help a patient suffering from nervous system damage. Such patients lose their memories and can't even speak, move and interact successfully with their loved ones.
Using BCI, doctors can track the patient's actions through neural activities intended by hands. Hence, they can communicate in such a worse condition.
Machines: Machines like MRI, CT scanners, and X-rays provide radiological images. It allows doctors to look inside the body of the patient. Also, the introduction of radionics helps experts to find the properties of tumors.
Advanced medical devices: It is really important to use smart devices in the health industry. It helps to monitor the health of patients in an emergency.
Pulse Oximeter – Overview, Data Interpretation, Common Problems
Enabling intelligent algorithms into devices makes them perfect for recording patients' health conditions and makes it easy for physicians to act upon.
TELEMEDICINE:
It refers to a technology that allows medical practitioners to take reports of their patients remotely. It can also be called a doctor checking their patients virtually. This technique has been a success in pandemic situations as it helped maintain and store records of patients' health conditions. Telemedicine has increased the trust of people in the future of healthcare.
INTERNET OF MEDICAL THINGS:
IOMT is technology embedded in the medical industry. The aim is to connect healthcare information to networking technologies. The software will collect information about a person's health and report it to a specific doctor. IOMT is new in healthcare, but if used wisely, it can be on peak.
Common medical measurements taken are glucose levels in the body, blood pressure measurements, and skin temperature. Various mobile applications track a person's health and warn them against any issue in the body.
ROBOTS AND CHATBOTS:
Advanced technologies comprise tools like robots and chatbots. One of the impressive features these tools hold is the interaction with the users. Robots and chatbots interact with their users to solve queries related to a particular organization or a company.
Chatbots help in various ways likes; schedule the appointment of a patient, collecting and storing information of patient's health, requesting refilling of prescriptions, and handling inquiries on insurances of the patient. Chatbots and robots benefit the Healthcare industry.
BIG DATA:
It collects and analyzes information on a large scale. Technology trends in big data help in research work, be it about a microorganism or an incurable disease. Big data is the future of healthcare research and diagnosis technology.
It fundamentally includes huge medical patients, hospital records, medical exam results, and IOMT devices. Doctors usually make decisions based on big data research rather than the information provided by the patients. It also helps in detecting an illness in advance and discovery of drugs.
HEALTHCARE SENSORS AND WEARABLES:
Healthcare is changing. Healthcare software has allowed patients to have wearables that will track their overall health wherever they go. Some smartwatches track heart rate and also have a feature to warn you in case of stroke.
Sensors are medical equipment based on electronics that helps doctors to get signals of the full-body during CT or MRI scans. It includes monitoring pulse rate, temperature, breathing rate, blood oxygen, and blood pressure of the patient. Some examples are:
Cardiology – image sensors
Oxygen level in the body -pressure sensors
Ventilators -temperature sensors
Ultrasound -biosensors
Such sensors should be of small size and lightweight to implant them easily.
AR/VR/MR IN HEALTHCARE DEVELOPMENT:
Augmented reality, as well as virtual reality, are two important technologies introduced in the healthcare sector. It helps doctors with patients and allows the patient's visitors to understand the current health condition. It helps in educating medical students too.
This may help to improve the emotional state of senior citizens and regain memories.
Augmented reality has one of the most important features that is to assist doctors and provide real-time information. It has made it easy for medical students to learn the various concepts of diagnoses.
Mobile apps in the market for the healthcare industry
Choose the doctor: Mobile apps in healthcare allow people to choose a doctor on their phones and book an appointment without visiting the center. One can also see reviews, costs, and expertise of a particular doctor they wish to visit. Choice can be made according to overall comparison.
Medical reports at ease: Access to medical reports at ease is a major benefit of these applications. If transferring from one doctor to another, the medical reports can be easily accessed.
Payments made easy: It has become easy to pay the bills of hospitals with few taps on mobile phones. Online payments allow patients to pay bills without waiting in long queues at hospitals.
Healthcare at home: With digitalization, healthcare centers are available at home. Patients have the option of choosing home healthcare which allows medical equipment and doctors at home. This is a huge advantage for children with special needs, disabled people, and senior citizens who cannot visit a hospital.
Final Words
With the advancement in the technological sector, every industry is growing. Similarly, the healthcare industry has shown tremendous changes since the introduction of digitalization.
Machines and medical equipment are easily accessible to a patient.
Now, there is no need to wait in long queues to pay bills or book an appointment. Just open your smartphone and arrange everything with a few confirmations. Smart devices allow you to maintain your health as they regularly update you about the body's heart rate and sugar level. You can carry the devices along with you wherever you go.
There are many smart devices like smartwatches available in the market. This largely saves a lot of money wasted on seeing a doctor on a slight health issue.
Technology in the medical sector has influenced medical facilities on a large scale. The pandemic situation has also led to a huge contribution to technology in the healthcare industry.
Technologies in the medical field include Artificial Intelligence, Augmented reality, Virtual reality, IOMT, Telemedicine, Big data, Robots and chatbots, and healthcare sensors and wearable devices.
Mobile apps have also been continuously growing at a fast level to ensure proper healthcare facilities for the patients. It also made it easy for doctors to check their patients.