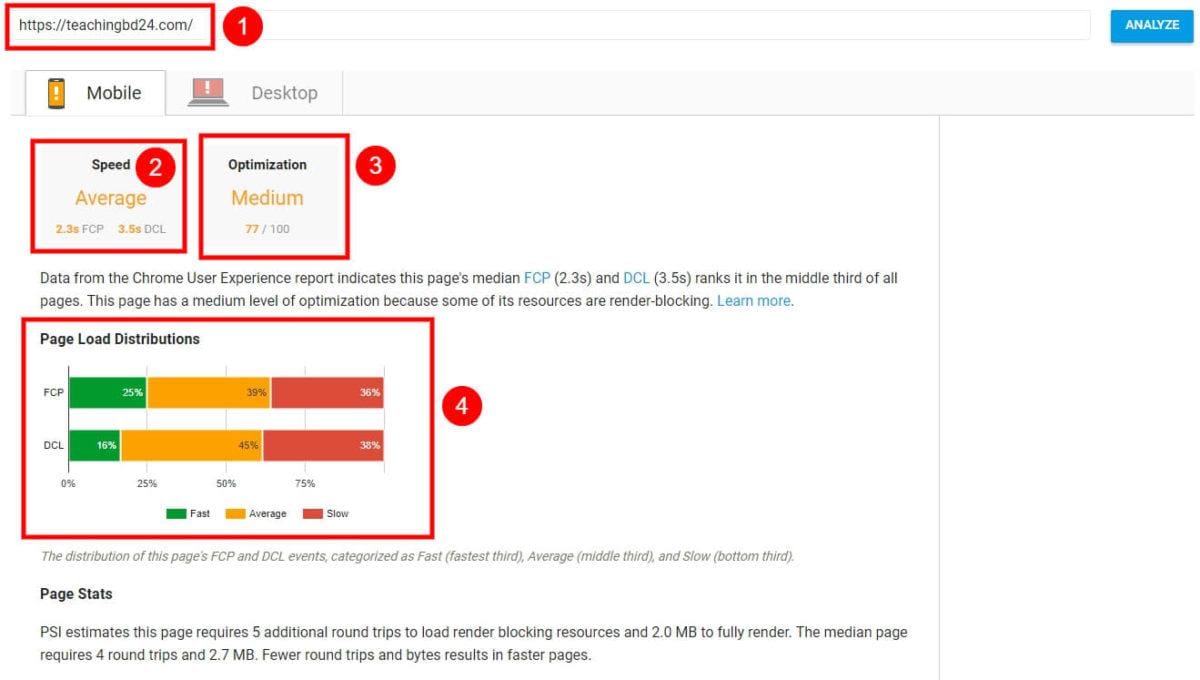 Hello everyone already you knew that google page speed insight is improving. They have introduced a new algorithm to find the page speed of the individual website. Today we have found several websites that have a decent page is speed on Google page speed Insight. Boss host Bangladesh is providing a significant number of tools that can increase the page speed in Google new page speed insight module.
Google Introduced New Page Speed Insights
Google introduced the new page speed into two different segments. The first one is first contentful paint and the second one is dom content loaded. In short, they are called FCP and DCL. In every section, they have developed three different section. The first portion of the fast loading content of your site second portion average speed loading content and the third person is the last person which will show the percentage of web content that is loading very happened slowly.
Google Said
Why does PSI use FCP and DCL? Which one is the most important?
First Contentful Paint (FCP) measures when a user sees a visual response from the page. Faster times are more likely to keep users engaged.
DOM Content Loaded (DCL) measures when HTML docomeent has been loaded and parsed. Faster times have been shown to correlate with lower bounce rates.
We encourage you to look at a variety of metrics, including FCP and DCL to understand the performance of your page.
In previous Optimisation window, you can see two different section of page website. One for mobile and one for the desktop. Now in an individual section like in mobile or in the desktop, you will see another two different segments. The first segment is for Speed this section will tell the site speed of your website and the second section will tell the Optimisation status of your website so you have to worry about two different things at a time. You have to optimise your website for Speed as well as Optimisation which is recommended by Google.
When is check your website on Google page speed optimizer some of the websites can show no speed optimisation. It will show only that the speed is unavailable both for mobile and desktop user. So many people are asking me how to solve the Google page speed insight speed module for individual website. They are searching on the website like speed unavailable how to solve in Google page speed tools.
Speed Unavailable in Google Page Speed Insights
We will let you know how to solve the speed module on new Google Page Speed Insight to solve the unavailable matter.
Dont Forget to Check:  Google Analytics Tracking Code Manipulate to Reduce Bounce Rate
Follow the below Procedure to get the Metrics.
You need to Run Lighthouse in Chrome DevTools – Below are the steps by which you can know how to run lighthouse on websites.
Lighthouse now powers the Audits panel of Chrome DevTools. To run a report:
Download Google Chrome for Desktop.
Install the Lighthouse Chrome Extension from the Chrome Webstore.
To run an audit:
In Chrome, go to the page you want to audit.
Click Lighthouse. It should be next to the Chrome address bar. If not, open Chrome's main menu and access it at the top of the menu. After clicking, the Lighthouse menu expands.


Figure 3. The Lighthouse menu

Click Generate report. Lighthouse runs its audits against the currently-focused page, then opens up a new tab with a report of the results.


Figure 4. A Lighthouse report
Share and view reports online
Use the Lighthouse Viewer to view and share reports online.