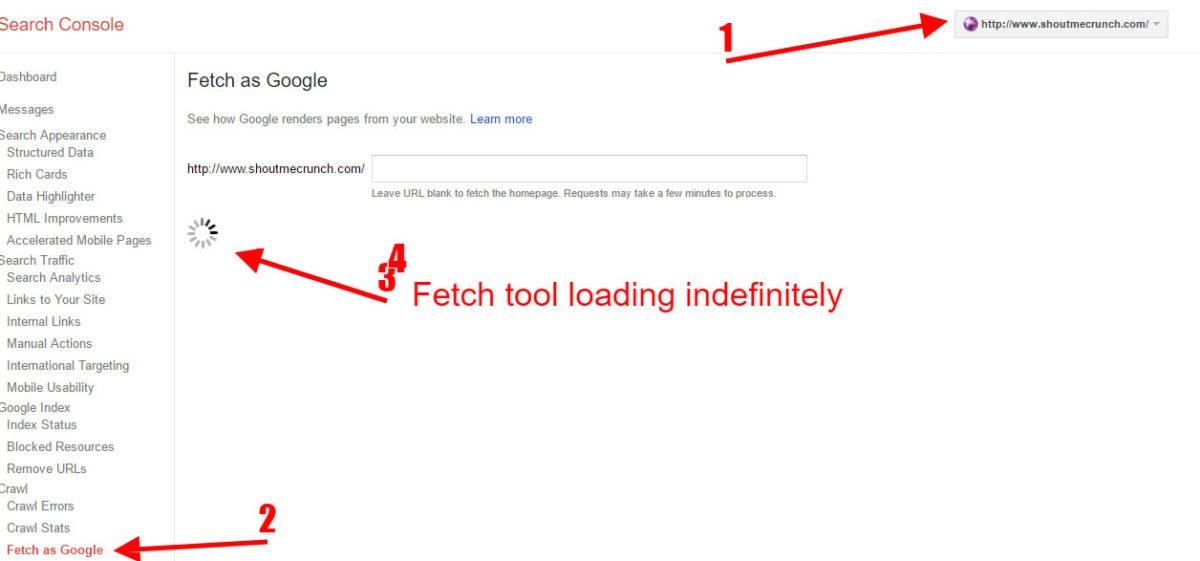 Today, After publishing one of my articles "Top 5 Reasons Why You Should Not Use Revenue Hits Ads" I went to Google Webmaster tools to submit my URL to fetch it. But after going there I saw the page loading indefinitely with spinning icon.
Definitely, I got surprised. Because, I have used lots of time the Google Webmaster Tools, but never I face such kind of problem. Then I google it for the solution. I got Jeremy Brooksbank posted a similar issue on Jan 7 on "Webmaster Central Help Forum".
He said
"When I try and open fetch as google on my search console it does not fully load and all I see is the spinning icon  all the other resources appear to work and analytics is working ok   any ideas would be appreciated thanks"
Screenshot of the Fetch as Google Not Working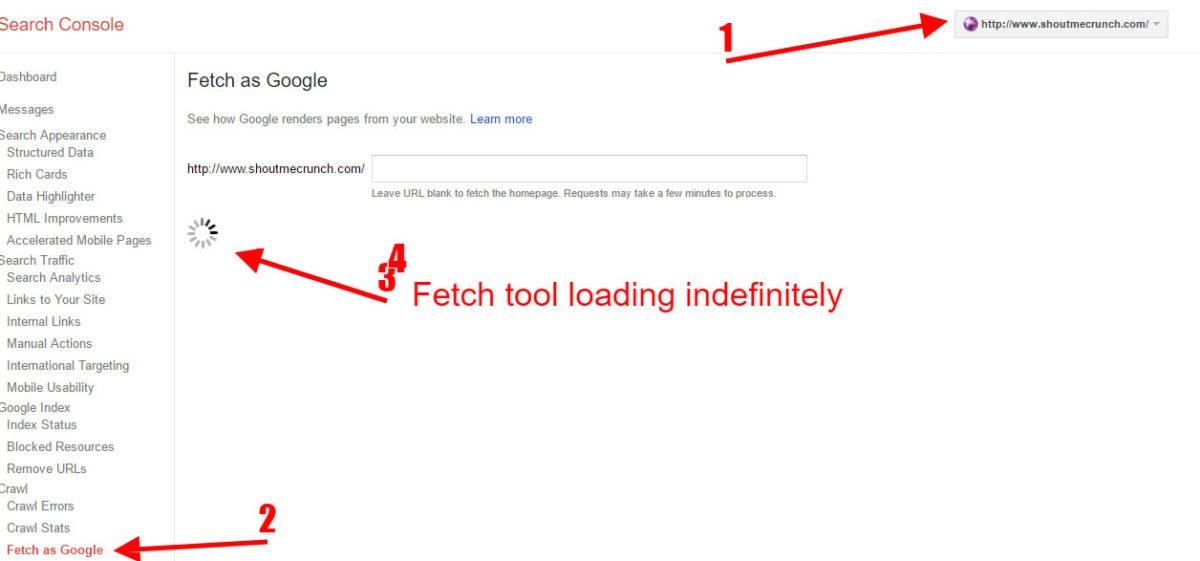 After getting this issue, I have tried several methods to solve this, but all failed.
Measures were taken to solve Fetch as Google Problem
Changing to Google DNS 8.8.8.8 and 8.8.4.4
Changing to Open DNS  208.67.222.222 and 208.67.220.220
Tried from Opera ( Different Browser – Cache and Cookieless)
Tried from Opera built-in VPN
Try with Opera Turbo
Google webmaster authenticate from new Gmail and try to solve
Solve Found
After I have tried several methods I have found that this issues only happened When we use 64bit Browser with some incompatible plugins. That's why I have removed the Google Chrome 64bit and install Google Chrome 32 Bit.
After Installing 32 Bit I able to do all the Google Webmaster Tools function properly. After that, This problem again happens in Mozilla Firefox 64 Bit Version. So I have to Install 32 Bit Version of Mozilla Firefox.
I have updated the Java to Latest Version (Both 32 and 64 bit Version)
I have updated Adobe Flash Player (Both 32 and 64 bit Version)
With 32 Bit Browser, I can Able to do the following works in Google Webmaster Tools.
Fetch As Google tool use (Before I can't fetch the site)
Security Issues solve ( Before I can't check the tick box)
Adjust the Router Time (Mine is GMT/UTC+6 – Dhaka)
Other Things Need to Do:
Go to chrome://flags/, click on Reset all to default
Update latest version of Adobe Flash Player (Both For Chrome and Firefox – 32 and 64 bit)