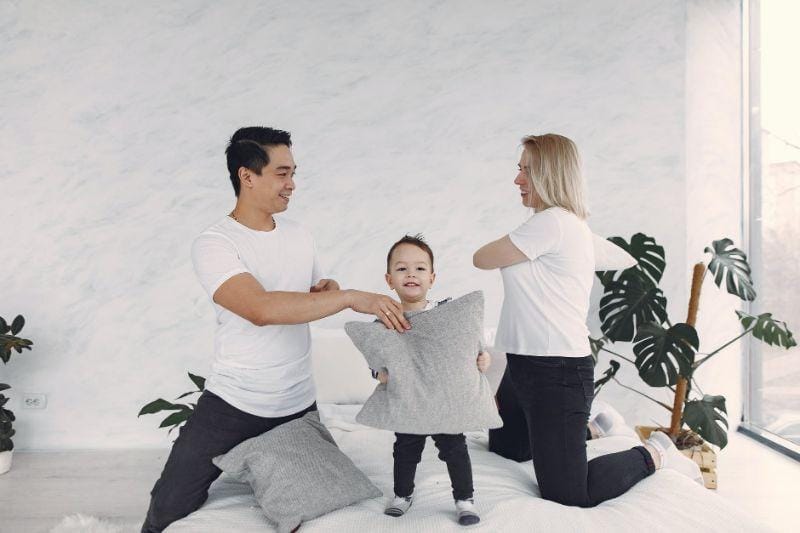 In today's world, staying at home and spending time with family is more of a blessing than helplessness. Have you ever tried wondering if it is okay to neglect family time for some other responsibility? In an overly-hectic life, you slightly tend to forget the importance of being around family.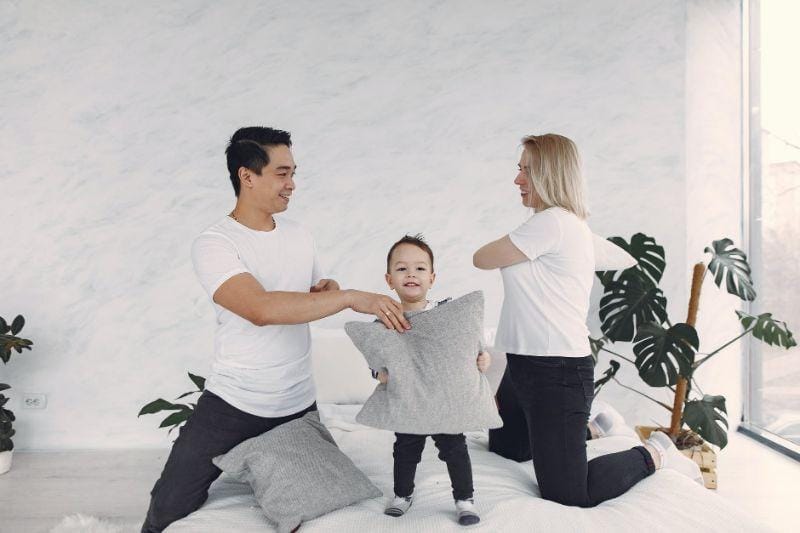 The recent pandemic caused by the novel coronavirus has indubitably turned our lives upside down. We all are living with a dreadful possibility that it might not only be a few days but weeks or maybe even months at home. Nevertheless, this epidemic has given us a priceless moment to spend time with families. Moreover, we can't turn a blind eye to the fact that now we can do all those activities that we all were somehow putting off.
However, the question remains, how to deal with this remote life without surrendering to anxiety, monotony, and recurring negative emotions. To shun off that 'stuck feeling' while at home, here are the seven effective ways to bring back happiness to your life with
Spend Quality Time With Family
During the distressing times of quarantine life, spending a good time with family can help you fight anxiety and depression. Family is truly an asset that one could ever ask for; things get comfortable once you are with them. As humans, we crave communication, and it is intrinsic as well to foster a safe environment to call home.
So, try talking to your family about each and everything, know what their perspectives are, and let them know what you think about it. Have frequent conversations over a meal or drink, say for how about an interactive session over exhilarating Totts Champagne? It keeps things light while igniting the crisp talks. This creates a valuable bond and a sense of understanding, thereby reducing the stress levels.
Keep Yourself Lively And Fit
So, now that you are at home, the possibilities are that you may adapt to a lethargic schedule soon, which may result in unhealthy outcomes. Amidst such crucial circumstances, it is essential to stay fit mentally, as well as, physically even if the gyms and sports clubs are temporarily out of reach. There are plenty of exercises to do at home, even without equipment like Squats, Push-ups, and Jogging, etc.
Apart from this, you should meditate for a few minutes. It gives you a perfect positive vibe, ideal for starting your day with serene energy.
Read Books
Instead of unnecessarily surfing on the internet, you may read an actual book. Reading has mostly been associated with brain exercise. It is imperative as it helps you develop thoughts, allows you to improve your language skills, and not to mention the endless knowledge that it provides you with.
Also, books can help you alleviate tension and allow you to escape anxiety. For this, you might pick up a book of your favorite genre and disappear in its compelling world.
Work From Home
Working from home is the new trend followed for the past few years. Also, it is one of the prerequisites of many companies during this quarantine period. Well, if considered properly, it is an excellent opportunity to showcase your talent and enhance your productivity. There are numerous distractions in a home than a traditional office setup. Still, if you know the art of turning this thing into your favor, your chance of achieving success gets improved by a higher probability, therefore, minimizing the stress out of your professional life.
Prepare New Dishes
Eating is always an enjoyable moment, but cooking is as amusing as eating itself. Irrespective of the fact that you possess culinary art, cooking can still be a lot more fun. Try and prepare new recipes for your family and enjoy them with them. Learn the cuisines and cultures of different places and even countries.
Remember, happy meals lead to happy times. Meanwhile, discover how good a cook you can be.
Accomplish Tasks That You Have Been Putting Off
Apart from leisure activities, utilize this time to do what you have been ignoring for a long time. It might be household chores, cleaning up the home, reorganizing the closet or changing the setup of the home, etc.
Also, in the hustle and bustle of routine life, we forget to keep in touch with many people. You can use this time to contact all such people, whom you have fallen out of touch and know how good it feels to communicate and bond again.
Learn Something New
Take some time out to learn things that you have an interest in but couldn't do because of the unavailability of time. It can be anything like writing, playing musical instruments, painting, dancing, some technical program, or any vocational course.
Remember, the more you learn, the more you know, the more you know, the smarter you grow. Learning is a continuous process. Always keep a room open for learning new things. This way, you keep on discovering what more you are capable of.
Conclusion
As suggested above, there are plenty of ways to enjoy your remote life during the quarantine phase. The more engaged you are, the better are your chances of remaining unaffected by any stress. Know that you can control what you do every day. So, it is totally up to you how you plan things during this quarantine period.
While considering it as a blessing in disguise, spend some quality time with family and contribute towards self-development with these seven mighty yet straightforward ways.
References
https://www.jpost.com/health-science/coronavirus-seven-tips-on-how-to-avoid-going-stir-crazy-in-quarantine-620767
https://www.psychologytoday.com/us/blog/anxiety-files/202003/staying-home-during-the-pandemic