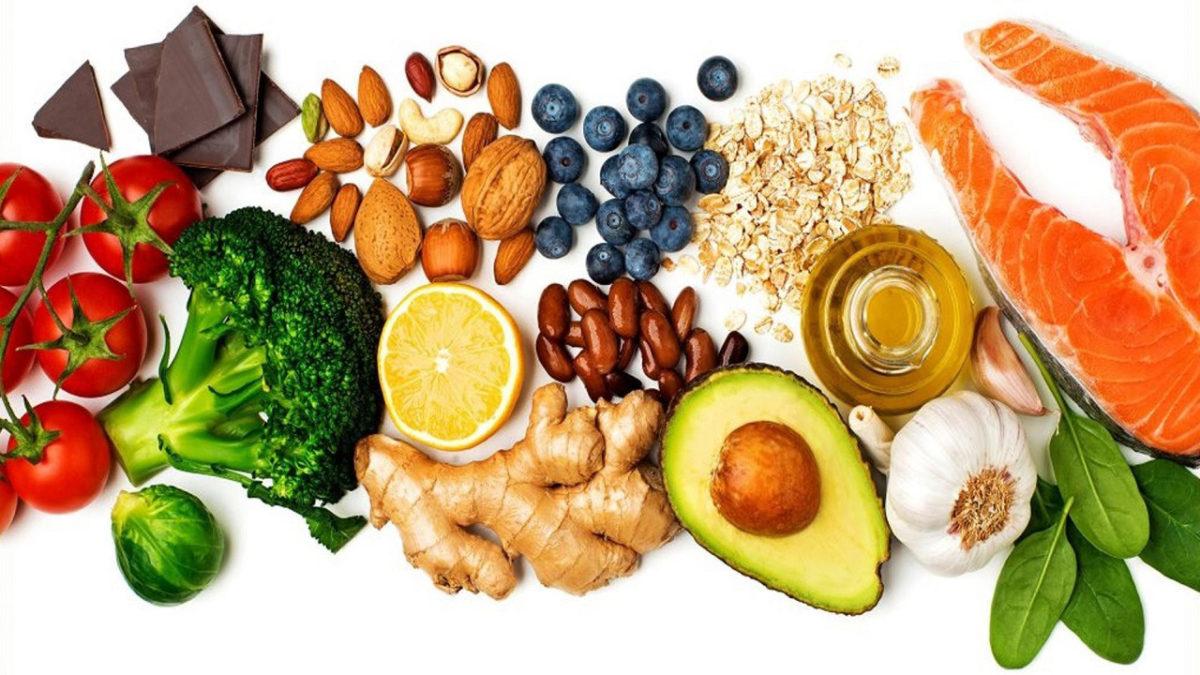 Our brain is one of the most important organs of our body. For example, without a brain, our heart would not beat, our lungs would not work, our nerves would not work and not to mention our memory. Our brains ensure that we can move, think, remember, and feel. That is why it is quite useful to give our brains a helping hand in keeping them in good condition. The foods that we eat every day can play an important role in this. These foods are so important that they even play a role in concentration, memory, and even the level of IQ. This article focuses on eleven foods that help our brain and memory.
Nutritious Foods For Healthy Brain
Years ago, I read the book Nutrition & Intelligence by the American author Jean Carper. In this book, Carper describes the role that nutrition plays on our brains and intelligence. And that role is not small. I was very surprised at the time about the enormous importance of proper nutrition through brain pills in the development of degenerating diseases such as Alzheimer's, Parkinson's, dementia and also in practical matters such as our memory, concentration and just how you feel.
The omega-three fats, for example, play a very important role in the proper functioning of the brain. And so, sugar plays a very different (less positive) role. Now follow the eleven foods that do our brain and our memory well.
Eleven Foods That Are Good For Brain
It is impossible to get all the healthy substances that our body and brain need to function properly every day. Varied food is, therefore, important. Choose the eleven foods below regularly.
When you talk about nutrition for the brain, fatty fish is often prominent at the top of the list. Fatty fish such as salmon, herring, trout, and sardines are rich sources of omega-three fats. Omega 3 fats are super important and super healthy. They can help themselves with weight loss. How beautiful is that? About 60% of our brain consists of fat, and half of it is made up of omega-three fatty acids. Omega 3 fats help the brain and (also) to build nerve cells. These fats are, therefore, important for learning and our memory.
Omega 3 fats still have a few beneficial effects on our brains. Omega 3 fats, for example, slow down the mental decline, which certainly occurs as the years go by. Alzheimer's and dementia can be prevented or delayed by omega-three fats. A shortage of omega-three fats could even lead to depression and reduced learning performance. So it is very important for growing children.
Coffee
Good news for the (moderate) coffee drinkers, coffee helps the brain. This is due to the caffeine and the antioxidants. One of the noticeable consequences of a cup of coffee is that the brain becomes more alert. Caffeine blocks a certain substance that makes you sleepy. That is why it is not convenient to have a cup of coffee before going to sleep.
This is not the only effect of caffeine on our brains. It also stimulates several neurotransmitters such as serotonin. Serotonin gives you a pleasant feeling, and it influences our day and night rhythm. Neurotransmitters are very small substances, and they have a major influence on our emotional life, our libido, our sense of happiness. The failure of neurotransmitters to work has an enormous influence on the quality of our lives.
Berries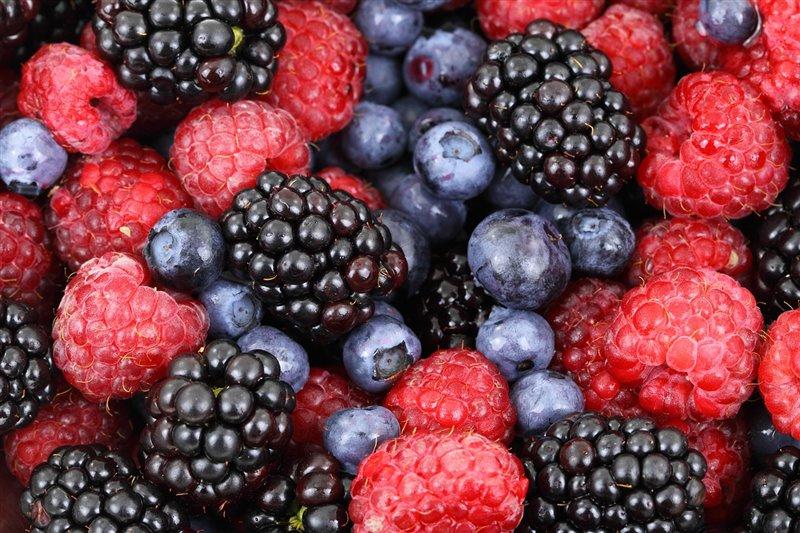 Berries such as blueberries and blueberries are good for our health anyway. They are full of healthy substances such as antioxidants and minerals. They are also good for our brains because they can combat oxidative stress. Oxidative stress can accelerate the aging process in the brain, causing us to decline mentally sooner. Berries also help improve memory.
Turmeric
Turmeric is a commonly used spice in Asian cuisine. This deep yellow herb is widely available in the Netherlands and is an important ingredient for curry powder. At my house, we add it to the water, with which we cook cauliflower. The cauliflower then turns yellow and is full of antioxidants. It tastes fantastic.
Turmeric is so good for the brain that it can even help people with Alzheimer's. Turmeric also stimulates the release of the neurotransmitters dopamine and serotonin. Both neurotransmitters help improve moods. For example, a deficiency of dopamine can (after years) be a cause of Parkinson's.
Broccoli
Broccoli is also a friend of our brains. Broccoli is rich in vitamin K, and vitamin K appears to affect the proper functioning of our memory. I think broccoli is a superfood anyway, just like spinach and kale. They may not be as sexy as certain superfoods, but they are just as healthy and much less expensive.
Pumpkin seeds
Pumpkin seeds contain powerful antioxidants that protect our bodies and brains against free radicals. We get these free radicals anyway. If the body has too few substances to stop them, they affect our body cells. This can cause tumors, cancer, and damage to the DNA. Pumpkin seeds are also a good source of the minerals magnesium, zinc, iron and copper. These minerals are also important for our brains.
For example, zinc is important for transmitting nerve signals. A zinc deficiency could lead to Parkinson's, depression, and Alzheimer's. Magnesium is essential for learning and memory. I have been taking extra magnesium tablets myself for years (just like omega-three by the way). A magnesium deficiency could lead to epilepsy, migraine, depression, and other brain disorders. You don't want that, do you? An iron deficiency is unfavorable for the corpuscles and can lead to impaired brain function, and copper finally helps to control nerve signals.
Pure chocolate
Dark chocolate contains antioxidants, flavonoids, and caffeine, among other things. All are good for the brain. Caffeine has just been discussed. Flavonoids help our brains with learning tasks and memory. Research also shows that chocolate can influence our mood. It turned out that after eating chocolate, people experienced more positive feelings than people who had not eaten chocolate. By the way, you don't need much. Daily and a few small pieces of a bar of dark chocolate are sufficient. That chocolate has positive effects on our brains is, therefore, no reason to eat a whole bar.
Nuts
When I'm hungry, I often take a handful of nuts. Nuts are good for our heart and our brain. Nuts contain healthy fats, antioxidants, and vitamin E. Vitamin E also protects the brain against the influence of free radicals.
Oranges
Oranges are rich in vitamin C. Vitamin C is also a powerful antioxidant and not only helps our immune system; it also helps the brain. Eating enough vitamin C can help prevent mental decline. Vitamin C is not only found in oranges. You can also find vitamin C in peppers, kiwi, and strawberries.
Eggs
Eggs are a good source of various nutrients that are linked to good brain health. An egg contains vitamins B6 and B12, folic acid and choline, among other things. Choline is an important micronutrient that our body uses to build the neurotransmitter acetylcholine. Acetylcholine is involved in our moods and memory. B vitamins also play an important role in the health of our brains. They help to slow the mental decline of the elderly, and they help prevent dementia and depression.
Green Tea
Green tea is perhaps also known to people as a means to lose weight (a little). This tea stimulates the speed of our metabolism. The faster this process works, the more calories you burn every day, and the better you can lose weight or control your weight. Green tea also has a positive effect on our brains. It appears that green tea improves focus, alertness, performance, and memory.
One of the healthy substances in green tea is L-theanine. This is an amino acid that can increase the activity of the neurotransmitter GABA. This reduces feelings of fear. This fabric also helps you relax without feeling tired. Finally, green tea is also rich in polyphenols and antioxidants. Therefore, they protect the brain against mental decline, the risk of Alzheimer's and Parkinson's. Also, green tea is simply delicious.