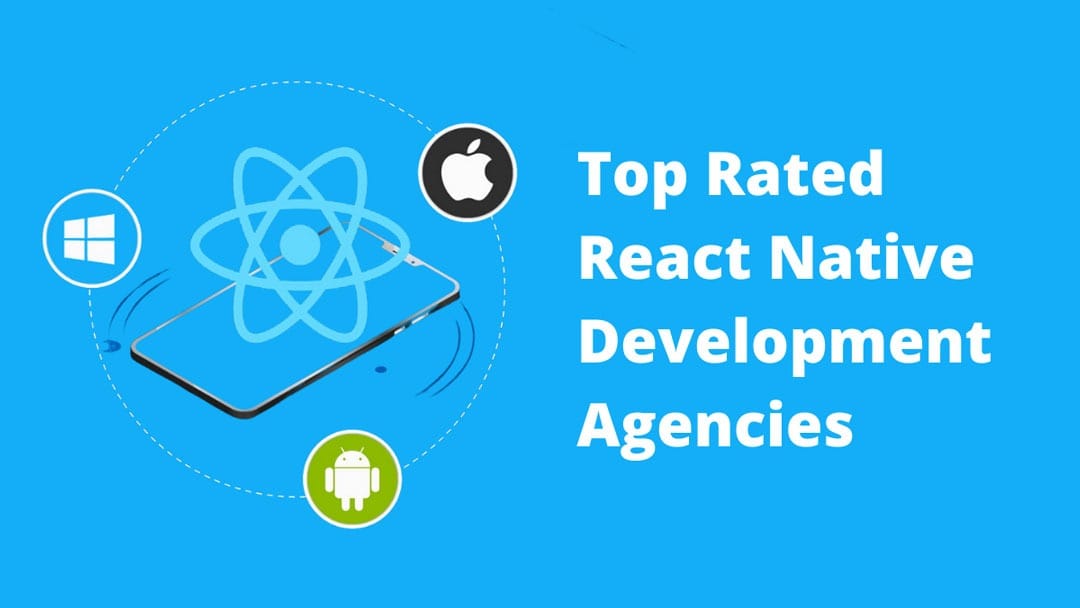 React Native is a well-known cross-platform framework, enabling startups or big-size companies to leverage its features, like hot reloading, faster app development, etc. Popular brands like Microsoft & Facebook are already using React Native framework because of the existing components, great community support, open-source nature, and more.
A challenge that most business owners face is finding a suitable React Native mobile app development company.
The blog mentions the top-rated React Native app development agencies along with the basics of this framework.
What Is React Native?
React Native is a JavaScript-based mobile app development framework that can build mobile apps for multiple platforms with native capabilities. The framework embraces analytical & demonstrative programming to ensure code quality.
React Native uses similar UI building blocks for Android & iOS apps to boost the user experience. React Native app development company writes code only once and uses it for both Android & iOS. Moreover, the React Native framework is widely used to create virtual reality apps for Oculus.
Top 7 React Native App Development Companies That You Can Consider
Founded in 2011, AppsChopper is a well-established mobile app development company with offices in New York and Massachusetts. The agency has expertise in creating high-end React Native apps for every business size from different industry niches, like education, healthcare, travel, and more.
Developers working at this company build React Native apps with the integration of valuable features and a pleasing user interface for an excellent user experience. They know how to integrate JavaScript libraries into the app for devices, like iOS, Android, and Windows.
AppsChopper has a team of experts who follow a proper app development approach and cater to startups as well as enterprise businesses. The top clientele of AppsChopper are D-Link, Motorola, Vodafone, HP, Unilever, Huawei, and more.
Apart from developing React Native apps, AppsChopper delivers other services like mobile strategy, app marketing, Android, iOS, Flutter or PWA development. The company works with emerging techs like AR/VR, Blockchain, wearables, IoT, ML, AI, etc.
Fueled
Another mobile app development company that has expertise in React Native framework is Fueled. The company works for various industries and has worked with startup companies, like Warby Parker, Compass, and Fortune 500 companies.
Developers working at the company start developing the app with the ideation process and creates a well-planned strategy for better business growth. They leverage progressive and vertical-leading vendors to get enterprise-level implementations and meet the client's expectations.
Besides developing a React Native app, developers at Fueled build Android, iOS, React, and other apps. Moreover, the company provides business owners with digital strategy, ROI planning, marketing automation, business analytics, and more.
Read also Best Hybrid Mobile Application Development Frameworks
Zazz
Zazz is a reliable mobile app development company that provides high-end digital transformation services & innovations to different industry niches. Along with it, developers working at Zazz are experts in creating React Native apps using advanced technology and focus on the ongoing market trends.
The company excels in providing different services related to React Native, like custom React Native development, prototype & wireframe development, widget development, migration, consultation, React Native app maintenance, and support.
Their app developers have years of experience in quickly turning business ideas into high-performing applications. To deliver a great user experience, they comprehend the client's requirements and incorporate all the necessary features.
Red Foundry
Red Foundry is another mobile app development company based in the USA and has expertise in developing high-end React Native apps. Developers of the company excel in React Native framework for creating interactive mobile apps to expand the user experience.
The company has professionals who can develop React Native-based apps as per the client's requirements and deliver the project within the given timeline. They develop apps using advanced approaches & strategies and deploy the app solutions globally.
Read also Why Do Unicorns Prefer Kotlin for Android App Development?
Blue Label Labs
Blue Label Labs is also a well-established React Native app development company that you can look for as they have experienced developers who can meet your business expectations. They have created high-performing React Native apps for every industry size that including startups, large-sized enterprises, and Fortune 500 companies.
The company has expertise in various industry niches, like on-demand marketplaces, IoT, health & wellness, and more. Blue Label Labs believes in maintaining the confidentiality of the client's business ideas, and thus, they sign a non-disclosure agreement (NDA) with them.
Developers working at the agency also help in creating the product strategy, branding, designing, user testing, marketing, and whatnot.
Read also App Development Cost: Android vs. iOS
Conclusion
If you want to stay above the competition, you must consider taking help from professionals who will develop a high-end React Native app for your business. You can begin searching for a company by first establishing your business goals or requirements.
I hope the blog was helpful to you and guided you in picking the suitable React Native app development company as per your business budget.