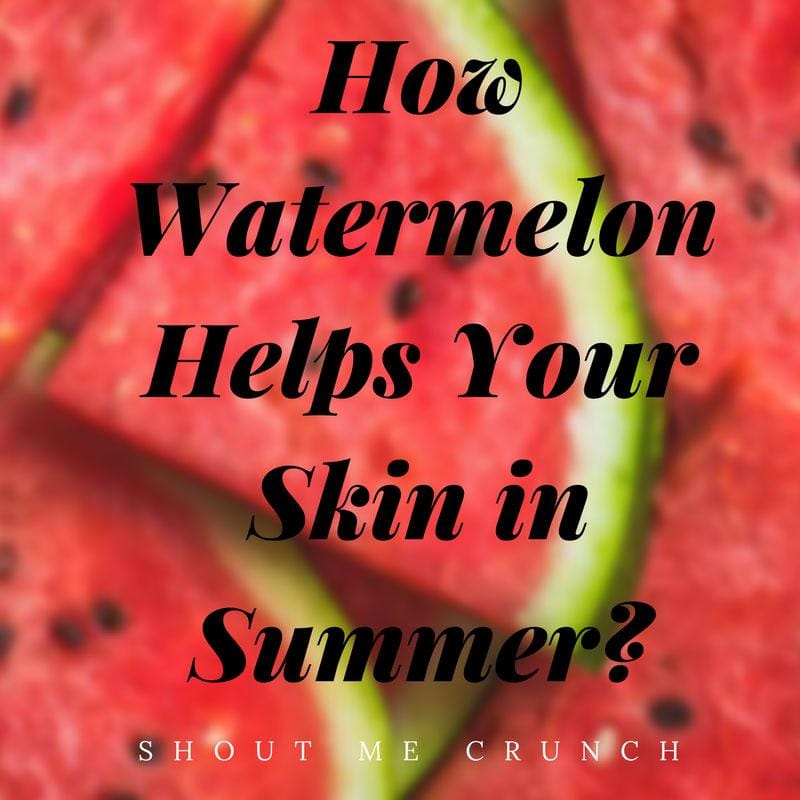 Watermelon is not only a summer fruit but also it helps us in many ways. Watermelon is an essential fruit for caring for your skin. Scientists say there is about 90% water in watermelon. Watermelon helps us to fill the deficiency of water in skin and body. Today we are going to publish about "How Watermelon Helps Your Skin in Summer?"
There are some essential amino acids in watermelon which helps to regenerate collagen in our body. Watermelon also got minerals, vitamin A, B, C, and antioxidants. Let's see how watermelon cares our skin.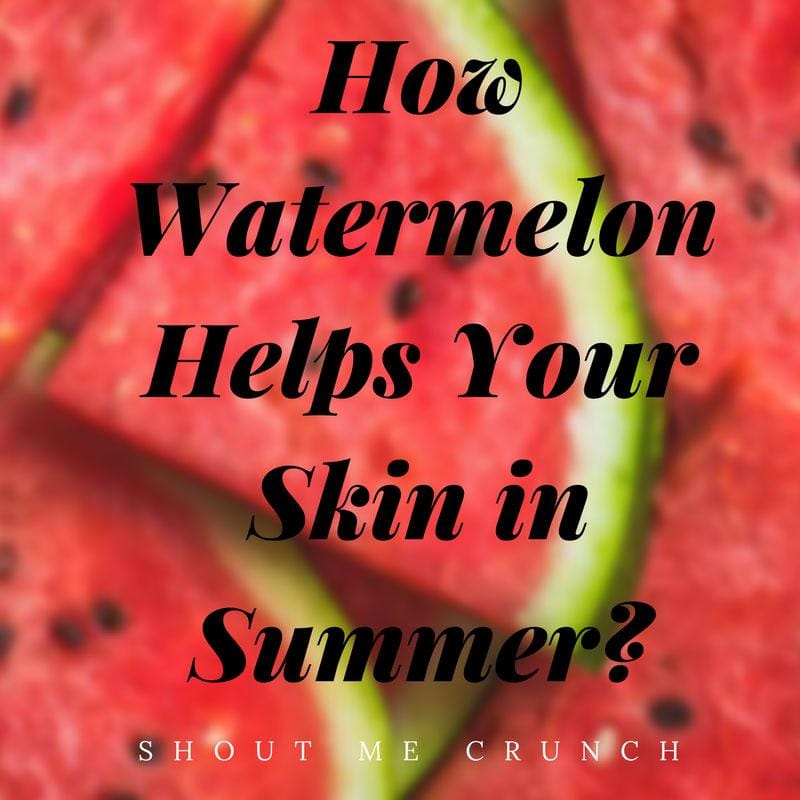 Watermelon refreshes the skin
Watermelon can be used in any problems of the skin. In summer there are different skin condition like blackheads, rash and different burn areas in different parts of the body. To cure that problem you can use the watermelon mask or ice cube made from watermelon juice. Watermelon is such a kind of fruit of which you can use all the portion you want to use.
Keep the skin moisturized
Watermelon is very helpful to keep the skin moisturized and lighting. It also acts as a great facial scrub as it contains vitamin C. So you can cut a piece of watermelon and use as a scrubber. After that clean your face with cold water or Ice Cube. If you want, you can mix the watermelon juice with some dry rice powder and make it a powerful scrubber. You can also crush the seeds of watermelon into powder and make it into skin scrubber.
Watermelon act as a skin cleanser
There is dust everywhere in outside. So whenever you came back from outside you came with lots of dust with your body. You will suffer rash and acne on your skin because of that dust. Acne problem is more severe in oily skin. In that case, you can also use watermelon to prevent acne from the oily skin. You can make the skin cleanser with some amount of watermelon juice mixed with some lemon juice. Massage your skin with that solution at least 3 times a week. After applying the solution to your skin clean with cold water after 10 minutes.
Watermelon can also be used as a mask
You can make the face mask with watermelon by mixing some small amounts of tamarind, yogurt with some lemon juice. Apply the mask to your skin until it got dry. This mask is very useful because it acts as a great skin toner. If we use this mask regularly there is no chance of wrinkle. You can keep this mask in a refrigerator for maximum 1 week. It's better not to keep more than one week. You can simply make the mask with egg. It helps to lighten the skin which is burned by the sunlight.
To prevent the acne
After eating watermelon separate the watermelon seeds. Then clean the face with fresh water. After that boil the watermelon seeds for 15 minutes. When the watermelon seeds got soft crush them into a paste. Apply them on the acne spot. After 3 to 5 minutes when it got dry apply some paste of an egg on the surface. Clean the skin after 10 minutes. It is very helpful for the oily skin.
Please stay updated with us the with the latest Health Tips For Summer in our Health Category.