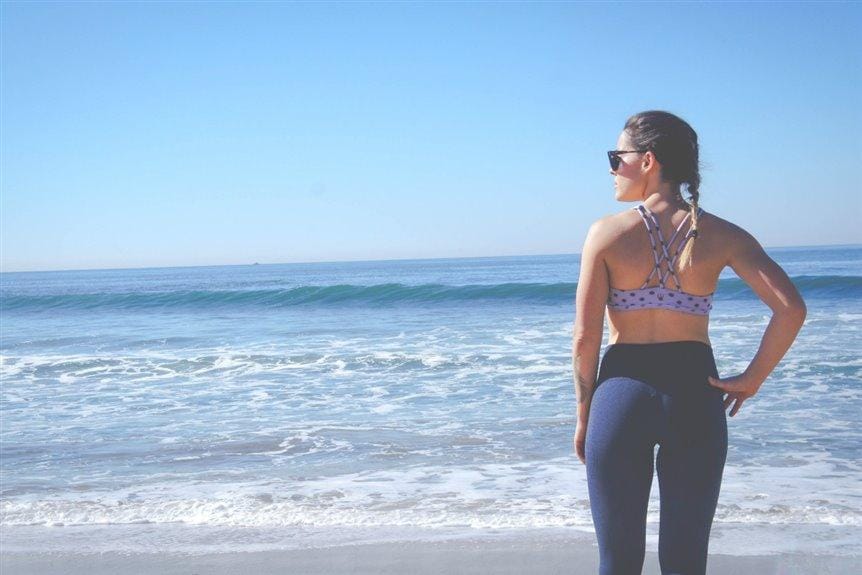 Vacation is a time to unwind, at least when it comes to work-related obligations. If you are trying to stay fit, there are no excuses to stop doing your daily fitness routine, no matter how awe-struck you are by the novel surroundings. However, it can be quite a challenge to pack all the obligatory gym equipment in addition to all the other stuff that is necessary for the trip.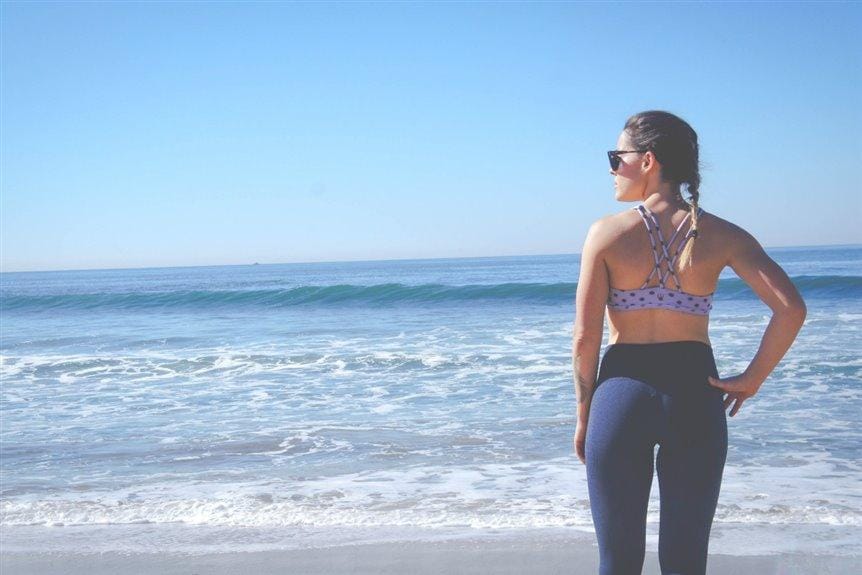 If the logistics of such packing makes your head spin, here is the 101 workout travel pack all fitness junkies take with them on vacation.
Running shoes
Out of a whole list of fitness items that take up space, the one that is absolutely obligatory is a pair of running shoes. Now, you might be tempted to, just maybe, slip a pair of comfy sport shoes on your feet during the journey and later use them as a part of your gym equipment, but this is unhygienic in multiple ways. One, there should be a dedicated pair exclusive for 'exercise sweating', and two, it is inconsiderate towards the gym owners. Therefore, a pair of running shoes is a must that needs to be packed with no objections.
Training tops and bottoms
Now, while we are discussing a matter of hygiene, it would be prudent to pack at least a singular training outfit that consists of one top and one bottom, but it also wouldn't hurt to throw in an extra pair, just in case. While most such gym clothes are fashioned out of material that is easy to wash and dry, an extra pair will be convenient if your touring schedule becomes particularly tight. Still, if the luggage space is even tighter, one outfit shall suffice since you cannot even consider exercising without it.
Something small but useful
If you are packing gym equipment into your bag, you can actually slip a few extra items in as long as they are easily compressed. It can be something small but undeniably useful. For example, durable compression socks are pretty much a no-brainer when it comes to packing since it takes almost no space and its usefulness during exercise is undeniable. The same goes for a wristband, an extra pair of no-show socks or that one thin jogging shirt that can be shoved into a micro-inch of space.
While we are on the topic of socks
Conveniently, no-show or ankle-lengths take up a modicome of space, so it should not present an issue to pack at least two pairs into your already stuffed suitcase. With that in mind, it is absolutely essential to have dedicated pairs that are used only exclusively for the gym. The reasons for this are, as you might already expect, primarily hygienic.
Water bottle
Now, your special reusable water bottle that has become such an inseparable part of your gym-wear is an optional part of your vacation fitness pack. While purchasing disposable water bottles on site is not a recommended eco-friendly behavior, if there is simply no room for a bulky bottle in your suitcase, you'll have to rely on this method. But before you do that, make an effort to pack this extra item because it will make your life easier in numerous ways. Whether you are hitting the gym in your hotel or going for a tour of the landmarks, a reliable and sturdy bottle of water will keep you hydrated throughout the journey.
Yoga mat
However, what do you do if there is no gym in the vicinity of your tourist destination? You can always turn the floor of your hotel room into a portable exercising platform if you bring your yoga mat along for the trip. This item is fairly easy to fold or roll up into a suitcase, and it is a good reminder that you should never avoid your daily exercises. If you practice yoga, it is even more convenient, but the mat will work for all types of free-form exercises that require a safe surface – pushups, sit-ups, plank, etc.
Sun protection
The thing about going on a vacation to distant places is that you can never truly prepare for a change in temperature and weather conditions. This is why you should always pack a multi-purpose sun protection lotion into your workout travel pack. It is an invaluable item if you are going for a prolonged jog outside.
A lack of suitcase space may serve as a convenient excuse to ditch the workout routine during the trip. However, consistency is the crucial bedrock of staying fit, so you should retain the fitness mindset no matter the circomestances. In addition, it can be quite useful to stay on top of your routine throughout the entire vacation – it can help you fight the symptoms of jetlag, keep your metabolic rhythm steady in spite of the changed diet and, above all else, retain your good sleeping hygiene in spite of the changing climate and time zone.
Author BIO:
Stella is a graphic designer and illustrator, a lifestyle and beauty blogger and a food enthusiast. She is also very passionate about the environment. Stella loves giving tips about healthy lifestyle and self-development. She is a contributor to several health and lifestyle blogs, such as Sivana Spirit, Art of Healthy Living, FinerMinds, and Bon Vita Style.
You can find more about her writing by following her on Twitter