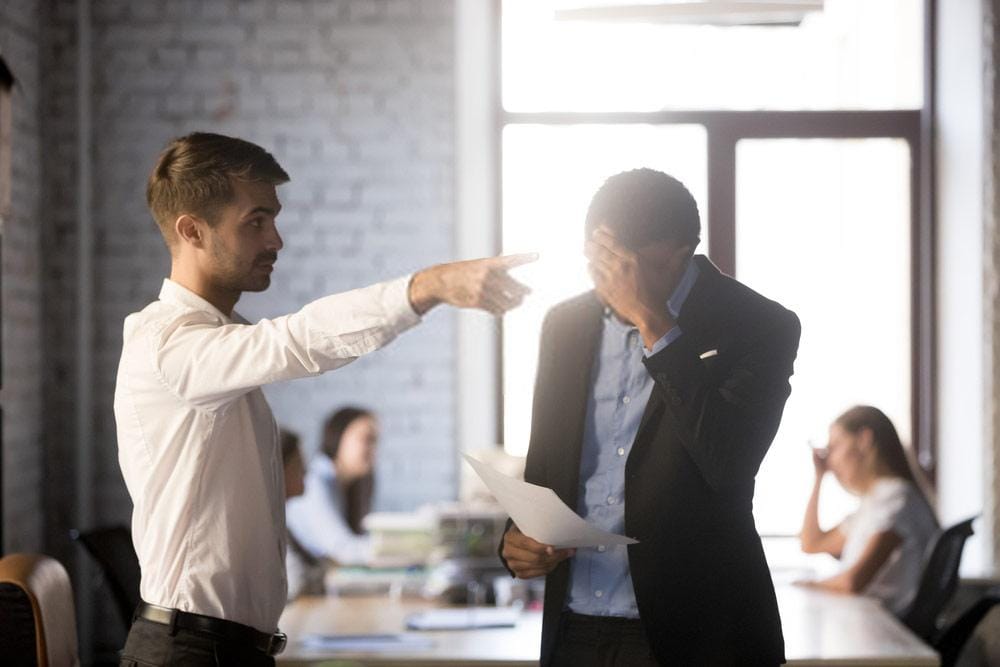 We have been doing for years what we don't like. We can hardly stand the shift, we come home completely exhausted, and in the morning, we wander off to work again without any enthusiasm. We continuously complain, but we're not trying to change anything. Everyone has different reasons for inaction. Some are afraid of losing stability. Others set themselves to failure in advance. Someone hopes for a miracle. Someone has a pipe dream that is difficult to approach. And many do not know what they want.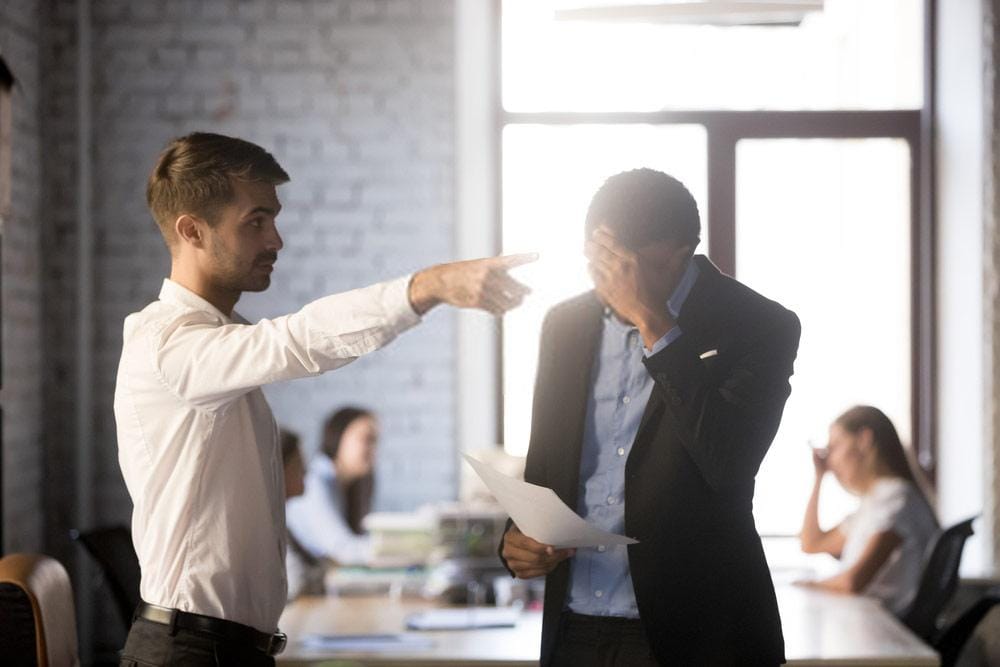 But life is passing by. The worst thing you can do for yourself is to continue to sit back. It's time to decide on a change! We tell you how to overcome fears, get off the ground, and start looking for your ideal job.
7 Tips For Those Who Are Afraid To Leave The Job They Don`t Like
1. Take a closer look
Office workers often dream of free schedule and productive workdays, presenting themselves as free artists, photographers, or writers creating masterpieces in a coffee shop on the seashore. These fantasies seem so impracticable that only a few decide to translate them into reality.
Most have been dreaming of global change for years, but keep doing a job they cannot stand. Daredevils, who nevertheless take risks, are often entirely disappointed in such a choice. Instead of sorting out their true desires and needs, they try to escape from their previous lives, guided by the principle, the more, the merrier and usually this does not lead to anything good.
If you want to quit your job for a long time, but are afraid that you will have to look for yourself in some other area, radically change your life and start all over again, do not worry: this is not necessary. Your sphere is not limited to either the organization in which you are currently working or the format you are used to. No matter how much you are tired of everything, you should not immediately abandon your specialty and gained experience. It is essential to understand what exactly you are sick and tired of and what still makes sense.
Read: How To Identify Toxic Work Environment
Imagine that you just obtained your profession. What would be of interest to you? Which topics would seem appealing? Who could be a role model? Read about new trends, top companies, and big names. Look at everything with a fresh look. Think about how you can apply your knowledge and skills. Go into the related field, become a lecturer or, for example, try your hand at a personal consultation.
Most people can find they're calling much closer than they think. If you want to quit your favorite job, first look at the options available to you right now.
2. Expand your range of interests
If you are still sure that you want to quit your current profession, but even do not know where to go, your task is to determine your range of interests. It's too early to leave, but you can already take the first steps to a better life.
We often find ourselves in a professional tunnel. We get too obsessed with work and begin to identify ourselves with someone's role only. We are diligently fulfilling our duties, but at the same time, we are not trying to develop in other areas and are missing out on new opportunities. When suddenly there is a desire to change something, it turns out that we have no particular hobbies.
If you find yourself in such a situation, first of all, you need to understand what interests you at all. Start trying anything when you have free time. Read about other professions, go to lectures, conferences, and masterclasses, watch instructional videos, and attend various short-term courses.
Always discover new areas of knowledge. This can take anywhere from a few months to a year, but it's worth it. As a result, you will get out of the impasse and understand where to move on.
As you can see, there is nothing to fear. At this stage, no decisive steps are required from you. You collect information, gradually approaching the goal.
3. Go for it!
You can think for years about your true calling, sort through different options in your head, but you can't do anything. If you already have at least some idea of what you would like to do, do not waste time overthinking. You still do not understand, "it or is not it" until you try.
Relax, you are not required to decide for life. There is no one single purpose with which you need to decide once and for all. The most sensible thing you can do is follow your hobbies. Of course, interest is not all. You must consider your work significant. If your hobby does not seem to you such a worthwhile thing, it is unlikely to be a dream job.
So, have you already started to get some pictures? Do not be surprised, but quitting is still optional. You can go to work and simultaneously develop in the area you are interested in. Choose professional literature, educational courses, training, and seminars that will prepare you well and give a complete picture of the new field.
Do not try to make a clear plan for several years to come. So far, you have little information about this. Continue step by step, periodically look around, evaluate the knowledge gained, and think about what to do next. Improvise. If at some point, you again want to change direction, do not ignore your desire.
4. Have a dream test drive
If you have an old dream, to which your thoughts often turn, but which you have never tried to fulfill, it is time to get off the ground. Otherwise, twenty, thirty, forty years will pass – and you will significantly regret that you did not even try.
To get started, do a little test drive. This is most convenient to do on vacation. Are you dreaming about a career of a stage manager? Find intensive courses and shoot a few short films. Do you want ever to publish a collection of your stories? Make yourself write a certain number of words or pages every day. Are you going to open a mini-hotel? Check-in at the hotel for two weeks, get to know the owners and staff, explore the business from the inside.
If everything turns out to be something like you imagined, you can take it seriously. Or arrange another test drive to dispel doubts finally.
Perhaps the dream will not pass the test, and you will be disappointed in it. This is also a step forward. The main thing is not to give up. Move on, continue to try new things – and you will surely find yourself.
5. Get rid of fears
No matter how long you drag this on, sooner or later you will have to leave the job you hate. Even if you already understood what you would like to do next, had a dream test drive and learned a lot about the new field, the fear of change can stop you.
We are terrified of losing stability. Here and now we have an employment contract, social insurance, a permanent salary, and familiar duties. And in the future – only vague prospects and uncertainty.
Yes, it's scary to take risks. But familiar, convenient, and understandable are far from always the best. Try to see in uncertainty, not a danger, but exciting opportunities. Deciding on a change is like going on an exciting journey along an unfamiliar route, where you will find many exciting discoveries, incredible adventures, and vivid emotions.
Another common fear is related to finances. Many worry about a possible decrease in income. But can you do without another beautiful dress or new phone (at least for a while)? To feel happy, you need to do what you love, spend evenings and weekends with your family, walk, chat with friends, gain knowledge. This does not require money.
Are you still worried? Well, if you start to enjoy your work and invest in what you like, then increase your chances of success, including material, several times.
There is another overwhelming fear that nothing will work out. You are experiencing as if swung at something too grandiose. Drop these thoughts. If everyone thought so, our world would never have seen great writers, athletes, scientists, people in business, actors, musicians. You should try to realize yourself in the industry that you love and consider important. Everyone will benefit from this – your colleagues, clients, acquaintances.
If you do not try to do what you are interested in, then you risk missing your own life, wasting it on small things. And this is the only thing that should scare you.
6. Learn to accept failures calmly
Of course, not everything will be smooth. It is easy and perfect only in dreams. But failure is part of a successful and happy life. And if you want to achieve something, you will have to come to terms with the fact that there will be days when you are ready to give up. First of all, take them for granted.
Cheer up if something fails. Do not give up. Failures are right for success. Surely you heard the phrase that experience is the best teacher. Do you think that this is only about the positive experience? Can you imagine how many achievements you have for every failure?
There are no victories without defeats. Take almost any success story. Now, when you read it, it looks quite logical. But its hero certainly did not see a harmonious plot in the process. He doubted, had fears, stumbled, experienced terrible days, and saw the road just one step away. All this did not stop him. He managed to achieve something only because he studied, concluded, and tried again.
7. Think about what will happen to you in 10 years
If your work duties do not charge you with energy, but, on the contrary, only pump it out, you need changes. Are you still lacking in motivation to quit a disgusting job and do something else? Then imagine whom you will become in 10, 20, 30 years if nothing changes. What tasks will you do? Can you feel happy? For clarity, look at your colleagues who have gone up the career ladder. Do they inspire you? Do you want to be like them?
Now imagine what your life will be like if you do what you like. Imagine your success in all colors. How you look, what you are especially proud of, who is next to you. Well, is it worth a try?
About the author
Melisa Marzett is a young but experienced writer from Phoenix, Arizona who is currently writing for write company. She likes to tell stories through her writing pieces. She has always wanted to become a writer, and now she is happy to have a chance. She belongs to that type of person who always takes a chance when the opportunity is given.