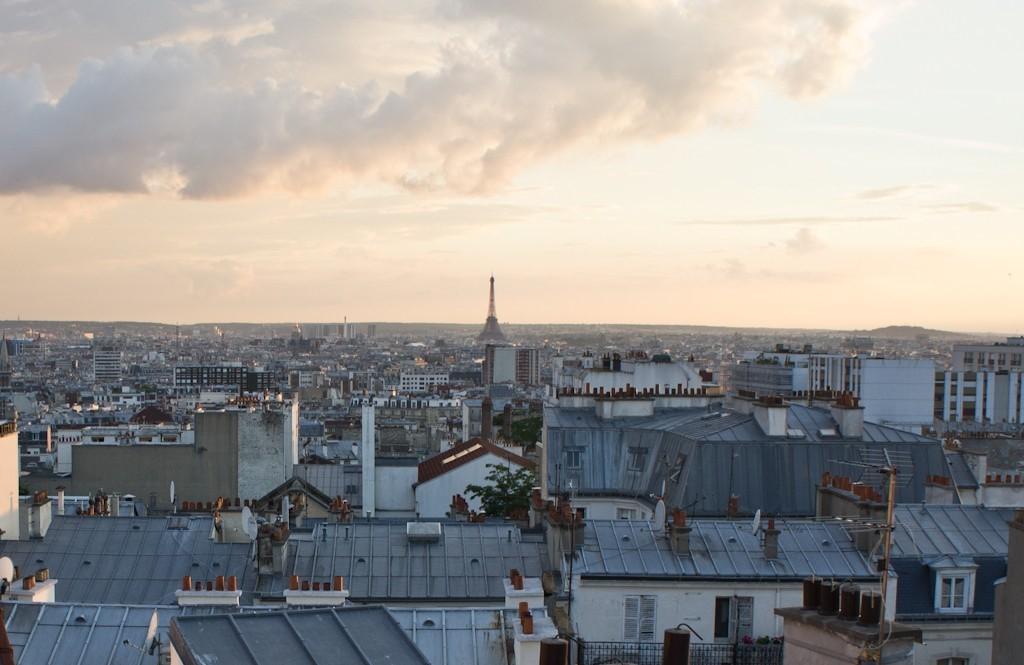 World-class museums, gleaming shops, welcoming sidewalk cafes, countless activities to do, and a fabulous restaurant setting make Paris one of the most beautiful and fashionable cities in the world. Needless to mention, Paris's legendary, seductive charms inspire envy every way.
If you're planning a trip to the French capital, given the endless attractions and activities it offers, you should know what best to do here.
Here are the 8 best things to do in Paris:
1)  Visit the city jewels –
Parisian icons such as the Eiffel Tower and the Notre-Dame Cathedral are an inseparable part of anybody's travel itinerary here. Among the other tourist attractions offering memorable experiences, make sure to visit the Luxembourg Gardens, and the Catacombs lying underground.
On the Eiffel Tower's first floor, you can learn more about its history through a fun-filled cultural trail combined with an interactive show. Take a dizzying experience by walking on the transparent glass flooring here. The second and third floors of the tower provide breathtaking views of the city. If you happen to visit the tower at night, you can experience tons of flickering lights making the tower sparkle, thus creating a grand evening spectacle.
Dating long back to the 10th century, the Gothic Notre-Dame Cathedral, situated on the bank of the beautiful River Seine, boasts precisely-carved statues at its front entrance, integrating seamlessly into the stone-built structure. Inside the cathedral, you'll find sky-high ornate beams and stained-glass windows everywhere. If you're dying to get top-notch views of Paris, climb up the cathedral's steps, almost 400 in number. Else, venture underground to the tomb to see the ancient remains.
A warm-weather refuge, the open-air, museum-like Luxembourg Gardens offer ample greenery and beautiful surroundings. Stroll in the formal gardens, or simply plan a picnic here. Kids have plenty to do here, like floating sailboats in the water, riding ponies or the merry-go-round, and watching an entertaining puppet show. There's also the on-site museum housing 106 sculptures including a miniature Statue of Liberty.
Paris offers equal excitement underground. The thrilling, late 18th- century Catacombs, packed then with cemeteries of the dead, now have skull-and-bones lined channels or tunnels weaving below the city. You can access a mile of the catacombs, taking a unique experience underneath.
2)  Follow the Locals
Understanding and imitating the local traditions and customs is sure to reward you amply! For instance, simply greeting "Bonjour, Madame" as you enter a shop or boutique will greatly augment your status in the city. So, learn basic French words as well as phrases. Even if your delivery lacks perfection, your very efforts will score points. 
Follow the French habit of talking softly when in Paris and you'll find it easy to befriend the locals. Also, keep your dressing Parisian-styled, i.e. casual, clean and coordinated. Go for neutral colors, use a well-contoured jacket and your best footwear to complete your attire and select a single accessory like a colorful scarf, or hat, or even a piece of jewelry.
Read Workout Travel Pack Fitness Junkies Take With Them On Vacation
3)  Have your Evening Meals at Relaxed, Modish Bistros
Leave rigid confines of gourmet restaurants and hang out in the evenings at convivial budget-friendly bistro opened by Michelin-starred chefs. Serving up simpler yet outstanding meals, some of the Parisian bistros have tables booked months beforehand. 
The modern trend of bistronomy combines smaller portions of traditional French cuisine like steak-fries, roasted chicken and veal blanquette with relatively larger quantities of fresh vegetables. Also,  several bistros serve excellent wines sourced from organic producers, adding to your evening meal's delight.
With charming Parisian interiors and moderately-priced, tasty meals, bistros are certainly a failsafe dining option in the city. Bistros are also a place to exchange, to converse, and have become a significant part of the locals' lifestyle.
Bistros are the perfect oxygen bubble where you get a chance to change your environment, breathing with a clear head. Typically functional from morning till night, bistros provide continuous service in an informal setting.
4)  Allocate equal time between the Louvre Museum and the smaller art museums –
While Paris's world-famous Louvre Museum is a must-visit on anybody's itinerary, it's also worthwhile appreciating equally significant and beautiful artwork in the city's less-crowded, smaller museums.
Visit the Louvre on a weekday, early in the morning, to avoid large crowds in the museum. Its ground level is full of Roman, Greek and Egyptian relics and pieces of sculpture. Tour the Apollo Gallery, with its fabulous ceiling and holding the royal crown. Level 1 attracts maximum visitors, with its display of Italian and French painting masterpieces including the "Mona Lisa" and "Coronation of Napoleon".
Now, a peek into the city's smaller art museums. At the Musée de l'Orangerie, located near the Tuileries Gardens, you'll find beautiful water lily murals, while the Musée Marmottan houses Monet's world-famous impressionist paintings. Musée Rodin, held in the artist's former home, a luminous villa surrounded by lovely gardens, is full of his artworks, including drawings and marble sculptures.
5)  Experience the city on foot or by public transport
Walk the Parisian streets and you'll get rewards like excellent window shopping, noticing amorous exchanges in pavement cafés, and burning off that additional chocolate croissant. The city center, merely two miles wide is easy to explore on foot with maps everywhere.
For traveling longer distances in Paris, get onto the Métro. The nearest station is only about 500 yards from a given spot in the city. You can use the metro train service right until 1 a.m. throughout the week.
If traveling green is your way, hop on one of the eco-friendly, blue-and-green-colored bikes docked along city streets. With about 750 bicycle paths in Paris, you're sure to enjoy the ride, especially along the Seine River, taking in amazing views of the city.
Read Top pilgrimage destinations from Pune
6)  Discover the "real" Paris
You'll find it over the picturesque Canal St. Martin! A waterway as well as Paris's trending area, the canal buzzes with coffee houses and fashionable boutiques.
Relax along the charmingly calm canal's tree-lined banks and observe the fishermen waterside. Le Jardin Villemin, a lush park on the canal's banks, makes a perfect picnic spot for young families, what with its nice playground and water fountain.
You can also take a relaxed boat ride on the canal and experience the "real" Paris, admiring the lively scene on the banks. If you're seeking a cozy bistro along the canal, Hôtel du Nord is the place to go. A sumptuous meal and a glass of delicious wine guaranteed! 
7)  Book your stay in a Boutique Hotel or a budget-friendly Furnished Apartment –
Extremely profitable for stylish boutique hotels, Paris will offer you plenty of uniquely-designed luxury accommodations. What's more, most of them preserve a piece of history, such as a palace-converted-luxury hotel, or a bank-turned-boutique hotel.
While you can enjoy a brief stay, say, 2-3 nights in Paris, in a luxury hotel, staying longer in the city necessitates seeking more economical accommodation. Furnished apartments, providing sufficiently large living space, suit a range of tastes. It's advisable to book a furnished apartment close to a Metro station so that you can use public transport easily.
Read Workout Travel Pack Fitness Junkies Take With Them On Vacation
8)  Save Appetite for Rare Sweet Treats
When in Paris, who doesn't swoon over flaky, golden-colored croissants and perennially cute macarons? However, don't restrict yourself to the universal favorites. For the ultimate experience of the city's sweet side, beat the beaten path!
Save appetite for unusual, tasty sweets like pink pralines and well-crafted marshmallows. Fulfill your chocolate cravings with a variety of single-origin chocolates, some of them resembling jewels and sculptures. Paris also offers a wonderful range of cakes and biscuits. So, don't miss out on these rare deluxe confections that you can savor as well as gift your loved ones back home.
Conclusion
So, now you'll surely have a wonderful, memorable trip to the French capital. If you're also planning to explore the surrounding areas of Paris, make sure to rent a vehicle with a good-quality universal roof rack for carrying additional items like camping or scuba diving equipment.