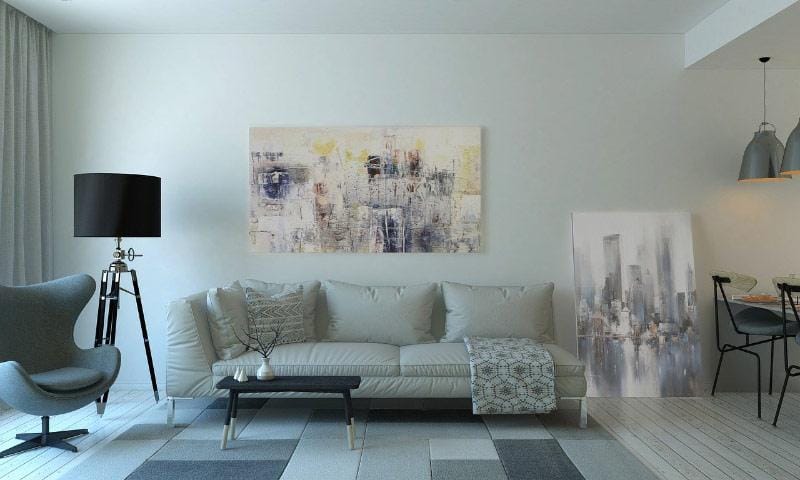 We believe you're hoping to sell your house fast if you plan to put it on the market. Finding the right buyers is hard.  You have to make sure to upgrade your home first, in such a way that people would be drawn to it. Staging the living room is one of the most important parts of staging your home. Potential buyers have to find it astonishing. If they can picture themselves in your living room, it is a positive indicator that they might buy the house.
Calculate the cost
Don't be surprised by how much money you'll have to invest in your home before you hand the keys to the new owners. It is the safest option if you want all the hard work to pay off. So, before you do anything else, create a list of things that have to be changed.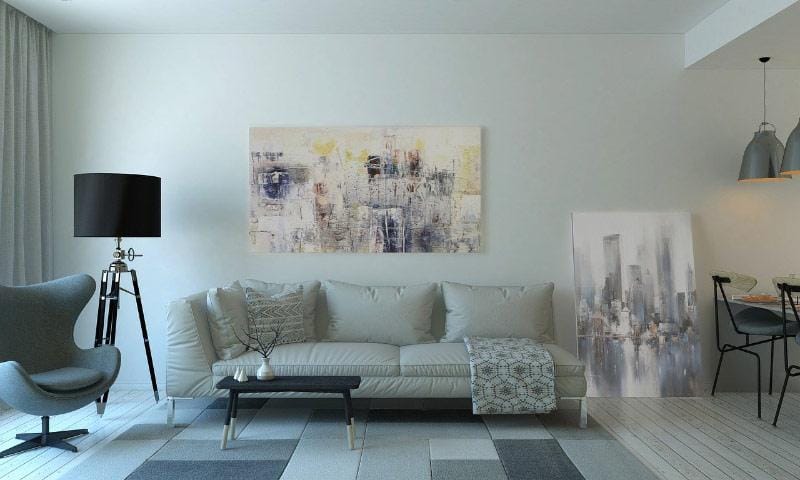 If needed, draw a plan of the future living room, and calculate the cost. That way, if you're on a budget, you'll know what's possible to achieve and what's not.
Make your living room look bigger
If there's one thing significant to the potential buyers, that would be the size of the room. Luckily, you don't have to demolish and renovate the whole living room to make it look bigger. You can accomplish the desired effect simply by rearranging the furniture and changing a couple of details.
The first thing you have to know is what colours fit your living room the best. With a proper set of tones, you can make it look more spacious than it is. Repaint the walls first. If you want your living room to radiate softer shades, aim for light brown, white or beige. Softer colours will create the illusion of open space, and it would be much easier for you to add other essential elements. But, that doesn't mean darker shades should be avoided. Keep in mind that darker shades will make the room look bigger only if you paint the ceiling white.
The TV should not be in the centre of attention
Many people like to watch TV in their living room. But its main purpose is to serve as a place for resting and socialization. Sofa that's facing the TV does not give out a friendly vibe. Instead, turn it around and let it face the entrance instead.
If there are two sofas in your living room, let them face each other. Put a small coffee table in the middle, and your living room will radiate positive energy.
Read Discover 8 New Ideas To Remodel Your Bathroom In 2020
Build around your largest piece
The largest element in your living room is probably a sofa. If the room itself is small in size, one large piece of furniture is more than enough. Find a way to build everything around it. Add miniature tables and shelves and get rid of every piece of furniture that lacks functionality or style.
You'll achieve even greater results if you manage to match the colours and materials of other elements. For example, if you choose to put a metal lamp near the coffee table, make sure the table is made of the same material.
Balance colour
If you make the room look too light, it will lose its dynamic. On the other hand, darker rooms lack freshness. It is of great importance to create a balance and keep the best from both sides of the spectrum.
If the walls are painted in lighter shades, add a darker rug and match it with pillows. Don't leave the walls blank, though. An abstract painting with a subtle frame is the detail your living room needs.
All living rooms should bathe in natural light
More natural light will create an illusion and trick the watcher's eye to believe your place is larger.  You can light up the room by removing blinds or drapes from the window. But that's not always effective. Windows might already be too small, and no matter what you do, natural light that enters the room will be limited.
If you install some balcony doors in your living room, natural light won't be a problem anymore. But that's not all. Every living room needs a focal point, and balcony doors make for an ideal choice. If you have a beautiful garden, the view new buyers are going to enjoy will be mesmerizing.
Read How to Create a Stylish Bathroom on a Budget?
Install smart lighting
Choose the lighting that can be attached to the walls to save space. If lamps are the main source of light, set them on various spots and make sure they're the same in size and shape.
Opt for light bulbs with warmer colour temperature, for they create a cozy atmosphere. Another good idea would be to install dimmers, so the new residents can change the temperature colour on their own.
Conclusion
Staging your house will take you a lot of time. But if you manage to create a good first impression, you'll be satisfied with the work. Keep in mind that it's more likely to find a buyer if the house is in great condition. Upgrade the living room first, but don't forget that other rooms might need improvement too. Don't put your house on the market until the changes are complete, though.
Author Bio
Sarah Jessica Smith is a young blogger from Sydney. She is in love with life and all the things that can make her daily routine easier. She loves to write about home improvement, lifestyle, and all the small things that make life such a great adventure.