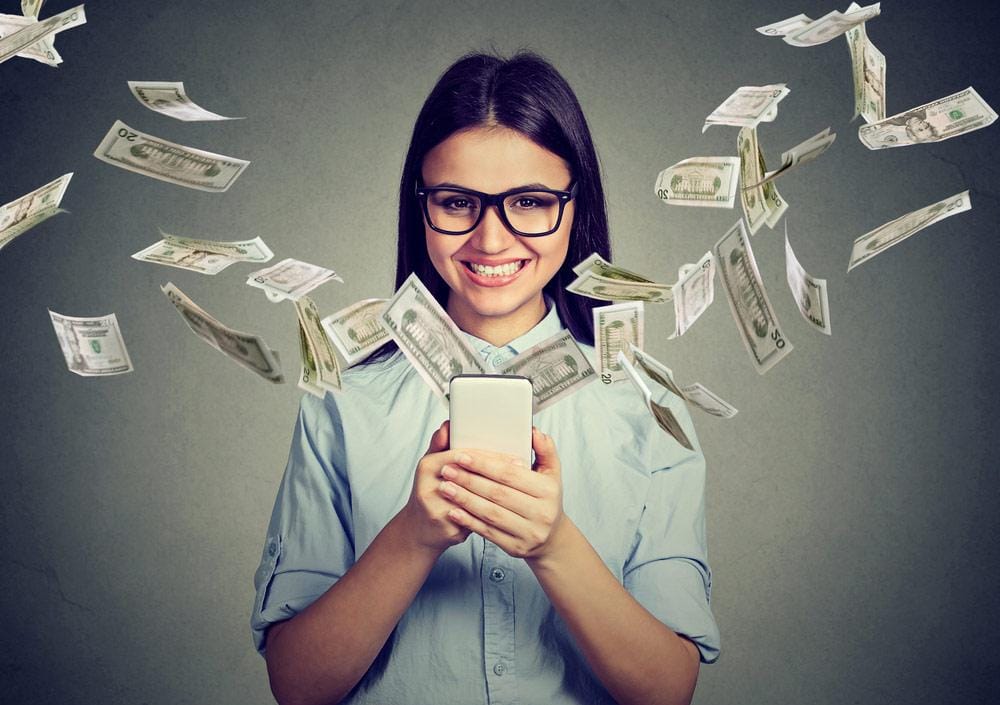 Keeping up with a comfortable and all-round great lifestyle is achievable so long you have a good amount of money. Bills keep coming in, day in, day out and you'll have to keep having enough cash to foot them if you plan to keep up with a comfortable lifestyle.
More than ever before, it is becoming apparent that the 9-5 lifestyle of money would not make one rich, but provides one with enough money to run a comfortable lifestyle. However, corporate jobs leave one with no time to delve into any other side business. Trying to delve into any other money-making scheme can turn out stressful or even affect one's health in the long run. Many people are tired of this lifestyle, but find themselves struggling to pay the bills every month as their paycheck comes in.
"So what is the way forward? Is there a way out of this cycle?" You ask.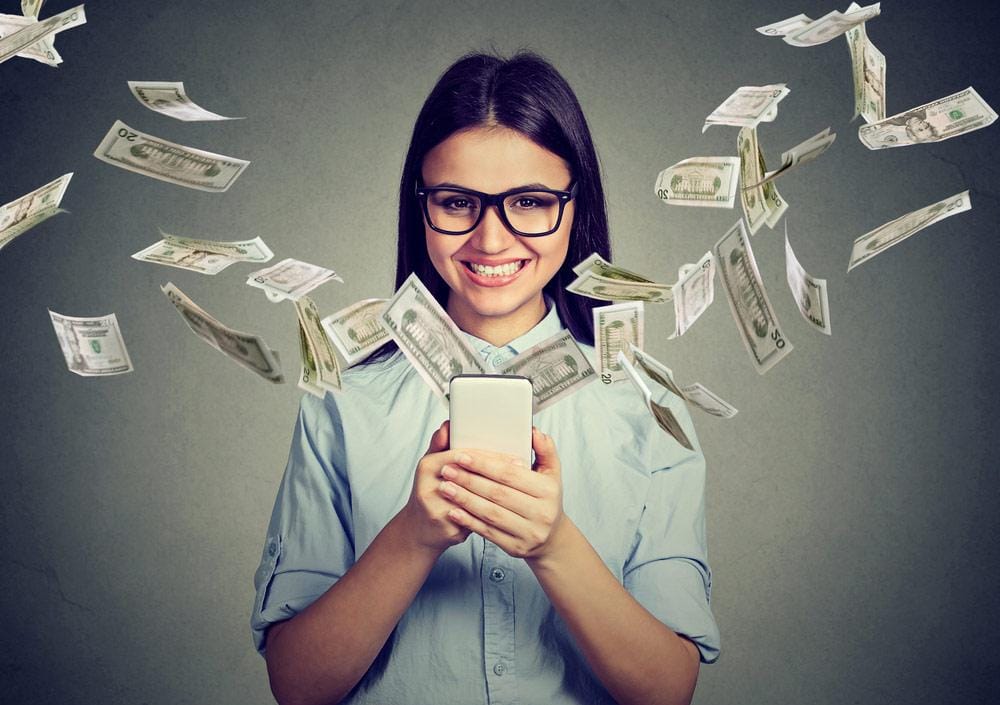 Users spend a whole lot of money to get the latest mobile devices. An average user in the United States of America changes their phone every 18 months. This is because users enjoy being up-to-date with the latest features of these devices, which have now taken their place as 'man's best friend.' The screen time spent by many users per week is quite alarming and almost unbelievable.
No! This article is not one to advise you on if you should keep upgrading your gadget or you shouldn't. There's more to it, so keep reading!
Instead of looking for a place where they sell LG phones in a bid to sell yours off, what if you can convert this screen time into extra cash? What if you could get more money by spending more screen time? I bet you would want to spend your entire day enjoying the company of your phone.
It is interesting to know that a smart job you can take up is–using your smartphone more often. Social media apps like Instagram, Twitter, and Snapchat, might entertain you all day long, but if they don't give you any extra income, then you have to start considering converting all the time spent on social media apps to time spent on money-making apps.
It is quite possible that you have never come across such apps before. That is why this article was written to tell you about certain apps and how they can assist in your quest to live a more comfortable lifestyle by earning more.
This article is set to equip you with information on each of these apps thoroughly, so follow through till the end, and you might just find yourself organizing a master class on how people can make money from these apps, in a few months as you would have enjoyed their benefits.
Apps that help you Earn More
CitizenMe: 
Just as the name goes, "CitizenMe," this is one app that makes use of the concept of democracy. It does this by bringing democracy into Artificial Intelligence (AI). This app essentially connects people and companies, making it possible for everyone to enjoy the benefits of artificial intelligence, simply by making it accessible.
Using CitizenMe, users are essentially equipped with power. Basically, people get to give their data as well as their opinions in return for rewards that come instantly.
This reward is a form of motivation that comes as cash, consequently getting users almost addicted to using the app. This app reminds users that their data alone carries a lot of power, and their opinions carry even more power. This is demonstrated in the fact that they get to make money from them using an app like this.
iPoll: 
Filling questionnaires can be boring, and some can be quite time-consuming, but what if someone was going to give you a gift card or any other amazing gift for simply filling their questionnaires. Wouldn't you happily fill it?
A gift incentive will definitely make many users fill such questionnaires. With the iPoll app, you essentially fill questionnaires and also participate in online surveys to get gift cards, magazine subscriptions, airline miles as well as several other incentives in return. Many of these surveys run for less than 20 minutes, leaving users with almost no excuse. Using the iPoll app, you can while away time filling questionnaires on your free days. The more you fill, the more you earn. The app only requires basic information about you to send you to surveys in which they would like you to partake.
Curious Cat: 
When the option of anonymity is on the table, you would be surprised at the things people can do, the things people can say and the kind of questions they can ask.
Curious cat makes it possible for you to publish questions or even provide responses to questions while leaving you anonymous. The app is usually linked to the user's Twitter account.  The app offers cash when you use it. The more you make use of the app, the more you earn cash rewards. The cash you receive will be paid into your PayPal account, so no matter where you are on the planet, as long as you have an internet connection, you can make use of this app and get paid too.
Fronto: 
The Fronto app can strike you as the most amazing of these apps. Using Fronto, you don't need to do anything special. All you need to do is keep doing something you've been doing before. However, now, you have to do it better as you would earn more by doing it better.
So, what do you have to do?
You simply have to use your smartphone better. Fronto encourages you to use your smartphone more because, with this app, you get paid for spending more screen time. Forget video games, stick to your smartphone, and keep using it for everything you can, so you can earn extra points. Browse more, play games on your mobile device more and in fact, use your phone for accessing all your social media accounts.
In return for doing this, you would get Target, Google Play, iTunes, Amazon, PayPal, and Walmart gift cards or Stream Wallet. Remember, the more the points you earn, the more you would get those previously mentioned gifts that reduce your routine expenses.
ShopKick: 
Imagine spending money at Walmart yet earning more money when you spend more. This sounds crazy, but this is exactly what the ShopKick app does for its users. Once you download their app on your smartphone, the more you spend, the better you earn. Shopkick gives you points called "kicks" while you shop. They may request that you scan items (after detecting your shopping location) or just allow you to shop in return for kicks. Your points provide you more money to shop.
Feature Points:
Do you always find yourself having to wait in a long queue? This could perhaps be at the bus station or at the bank. Feature Points is a great way to put those minutes of waiting to use. The EarnMore section of the app (for instance), gives you a link you can share with friends, once they use this link, you can earn a particular percentage (usually up to 50%) on whatever amount they make using the link.
FieldAgent:
Field Agent is one of the best apps that help you earn money online. The app gives you tasks to perform depending on your location. For each task you perform, you get to earn rewards. The tasks are usually as simple as taking a picture of a place that is location-specific or going to a store close to you to snap a particular item. When you do this, you get rewarded with money.
Conclusion
There are so many legitimate ways to make money online in this age. Users no longer have to work two jobs, which require them to appear in person. You can work virtually and still earn well. Take advantage of these apps today.