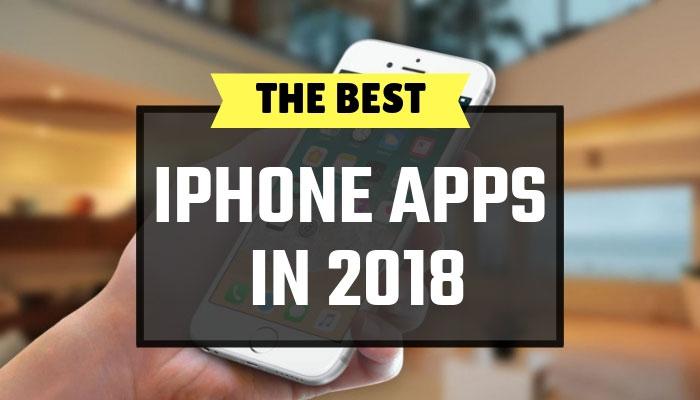 Do you want to know what the best apps for iOS (iPhone, iPad) top in 2018 are? We are going to compile some of the best applications that should be in on your iPhone or iPad in 2018. We review the nine best iOS apps of all categories. If you have an iPhone 8 or an iPhone X, you can not miss it.
Because of continuous improvements in Apple iOS, and the increase in functionalities and features, the iPhone, iPad Pro or iPad Air have made many applications that allow us in 2018.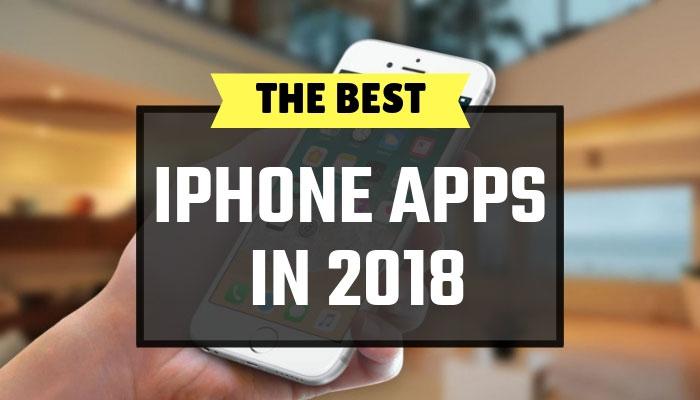 Many iOS applications are available for free. However, people don't know what iOS apps are left for free in the App store. For, those people, I gathered the best collection of free iOS apps.
The best password manager, where you can store site data, credit cards, docomeents and other confidential information. Just enter all your data once, and you do not have to remember them whenever they are needed – all the information will always be at your fingertips. On the security of the data, you do not have to worry – they will be protected with robust 256-bit AES encryption, as well as a single master password.
This tool will allow you to add your favourite articles, videos and other content from the web to the local store to view it at any time, even without the presence of the Internet. Thanks to the extension, you can send posts to Pocket from any application and system location.
The applications for task management are beneficial that makes you not forget any of the daily tasks. In case, Todoist is my favourite app where I used to manage all my regular stuff. It is available for different platforms, so practically from any device we can enter and see our list of pending. Also, it has handy features such as project creation, pushes notifications, the possibility of using it as a team with other people. Undoubtedly an essential to bring order to our lives.
Every day, you used to scan several docomeents, but how long you can do that? It is not possible to do that in a home. With the cameras of the iPhone and this app, you will never meet any problem. Using Scanbot, you can scan any docomeent within in few seconds. All you need is a smooth surface to get a better result and take a picture of the docomeent. Once the photo is taken, you can make some corrections, choose the output format of the file and send it to where we need it. Easy, fast and very comfortable.
Useful application for accounting your finances. With it, it will be easier for you to reduce your debt with a loan – you need not forget to pay all your expenses and incomes, and all the money will be in your hands. Key features include support for multiple accounts, budgeting, reports for the selected period, synchronisation with the Mac version and the Notification Center widget, which will allow you to add transactions without even opening the application quickly.
Duolingo, one of the most popular iOS app in 2018 for learning global languages in one spot. More than 35 million users are learning various languages by themselves using Duolingo. Because of its gamification, you can easily addict to this app. Then, let's trail this app in your iPhone.
An application that, according to a fragment of a song, can call you its performer and give out all the detailed information. Just bring the iPhone to the sound source and wait for the application to recognise the track. Works even in conditions of strong noisiness and with sharp extraneous sounds. Now you do not have to guess once again what a cool song is playing on the radio – it's enough to use Shazam, which will always be at your fingertips.
Of course, Safari is fine, but it's nice to have an alternative browser handy. The main killer features are access to sites through VPN, a model of economy of the traffic and the built-in blocker of advertising.
It has been consolidated as one of the best photo editing applications in the 2018 year. One of its differentiating qualities is its excellent integration with Google+ because the app contains a top button to share the photos in the social network. Besides, another of the details that are appreciated by Snapseed is the fact that the facility to discard the touch-ups and quickly return to the original photograph and to be able to edit it by areas and not by the whole of the picture. On the other hand, it is a recommended application for novices of the photo editing, and each section includes a visual aid where each action that can be performed is explained.
Caution: All these apps are available for free in the App store.
Hope, you started to try every app from the above list. Make sure, help us to update this article with your feedback. So thanks for landing on this page. For more reviews, you may also visit https://allreview4u.com