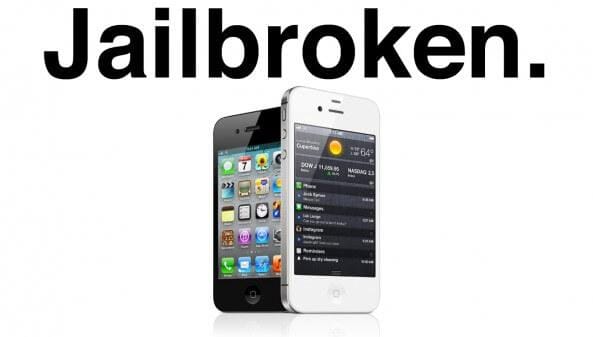 Jailbreaking iPhones is a widespread phenomenon these days with iPhone 8 and iPhone X already around and latest iOS 11 being offered as the default OS in these iPhones. However, it's nothing new as there have been many jailbreaks that exist before this as well such as iOS 9.2.1 jailbreak. But the question is what jailbreaking is all about and how it helps iPhone users to enjoy a perfect experience on their devices?
What Is Jailbreak iPhone?
Jailbreak is, basically, the process of lifting App Store restrictions from your iOS device. As it goes, Apple restricts iPhone users from installing any apps on their machines from outside of official App Store. This limitation is to ensure the security of the device so that the users may not end up installing an app with some malicious code that may steal away their information or may potentially destroy the machine from inside. Apple has its strict rules that it implements for ensuring that every app that makes it to the App Store is safe to use and secure from every aspect. And if it finds an app not fulfilling its criteria then it just doesn't allow it to be featured in App Store.
Music Converter for Iphone
The strict Apple policies do not allow even many of the most popular and useful third-party apps to be featured in App Store. These apps may tweak the system to offer ultimate usability and the exact type of functionality needed by Apple users.
Now, a jailbreak allows you to access all these third-party applications on your iOS device. Though you are still not able to use official App Store for that, jailbreak tool installs a new App Store for getting access to all such apps with the name Cydia. You can launch Cydia on your jailbroken device and access some of the best tweaks around to play with the functionality of your iOS device.
But still, the risk of things going wrong exists. So, it is imperative here that you only choose those apps and tweaks for your iOS device that are already trusted and used by others. Check what people are saying about a particular tweak and install it only if there are plenty of good things said about them.
Types Of Jailbreak
Jailbreaking isn't as simple as you might have thought. There are different types of jailbreak exist, and before you jailbreak your iOS device, it is crucial that you look into exactly what kind of jailbreak your chosen tool will give you. Let's take a look at different jailbreak types and try to understand how they are different from one another.
Untethered Jailbreak
Untethered jailbreak is probably the most wanted type of jailbreaks and is the most popular one as well. This is a one-time jailbreak and doesn't require you to jailbreak the device every time it is rebooted. You don't need to plug your device into a computer to load the jailbreak contents after restarting as everything is contained on your iPhone and resetting the device even when you are not somewhere near your computer won't change anything.
Tethered Jailbreak
Tethered Jailbreaks, on the other hand, depend on your computer and are not the permanent jailbreaks as jailbreak contents are stored on the computer, and whenever you have to reboot your iPhone, you must have it connected to the network so that it enters jailbreak state as it opens. So, this may not be the perfect option, but if nothing else is available, then you may want to go for this.
Semi-Tethered Jailbreak
If you go for semi-tethered jailbreak, your iOS device can start up in jailbreak mode by itself without the need for connecting it to a computer. However, the patched kernel will not be available anymore, and it won't allow you to run the modified code. And, if the user wants to start his device with patched kernel, then it is necessary to use the jailbreak tool again.
Best Music Format for Iphone
So, that's what jailbreak is all about. If you are interested in jailbreaks, you can try any of the types mentioned above for the iOS version you are running on your device. Favourite tools like Pangu and Taig offer jailbreaks regularly for all the new versions of iOS soon after they are made available to the public. You can rely on these tools as well for getting your copy of Cydia and liberate your iPhone from all its restrictions.