Once upon a time, website making used to mean a lot of trouble. But with the change of time, it has become very important now. Many people think that everyone should have a website in one word. Yet, due to the various problems, there is a lot of hesitancy in opening the website.
But if you know about it, that indecision will go away fast. It's better to have a website personally. But for the introduction of any business, it is necessary to open a website. Developers create their sites. But for uploading the information and fixing the problem of domain and hosting, you need quality support. There are some issues with cyber-attack. You need many things to keep in mind to avoid these problems. We will discuss what should be done during site preparation, domain, and hosting registration.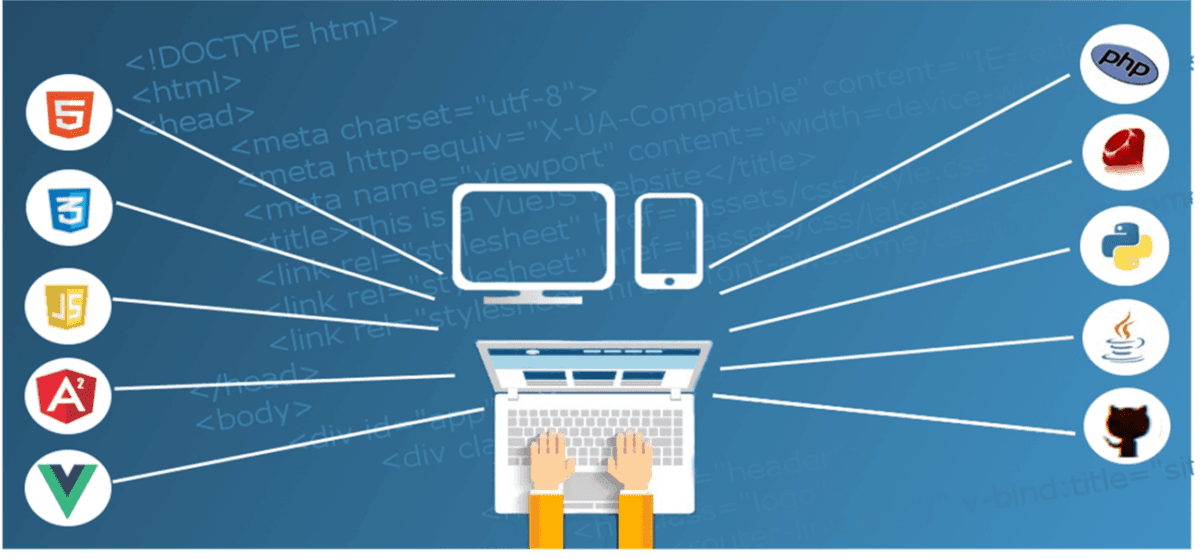 Summary of Discussions Below
BOSS HOST BD is the clear winner among all other host in Bangladesh. Though people will suggest Exon Host or IT Nut Hosting or Eicra; But when it comes to load management and exclusive support, Boss Host BD is the number 1 company still in 2017.

Boss Host BD provides free CDN to load the static contents. It loads the static content from Nginx Server.
Their WordPress Optimization is incredible. They managed our sites too speedy, that we immediately reached to number 1 in first page in Google.
Support is Extraordinary.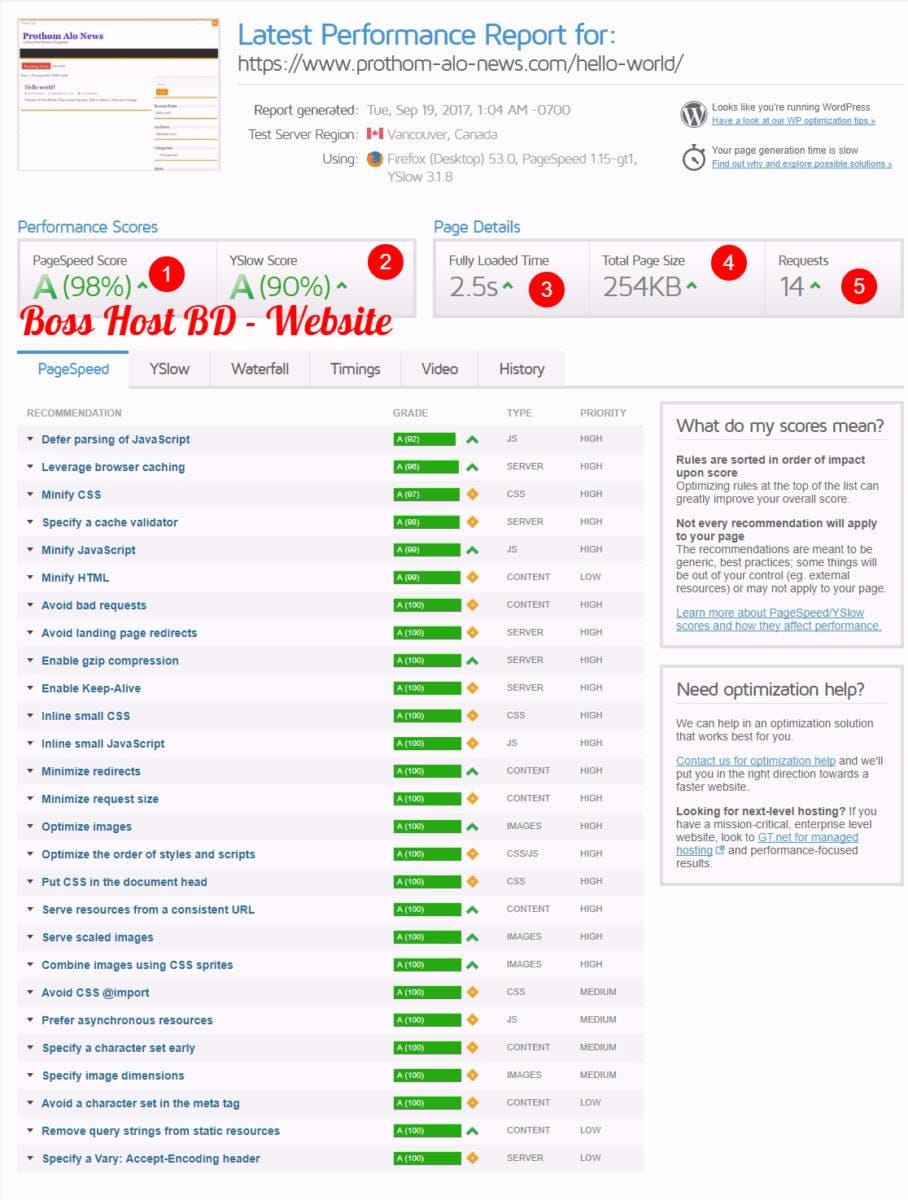 Domain name selection tips for website
Usually, the domain is bought in conformity with the organization's name.
You can select the choice domain name from here: https://domain.bosshostbd.com/.
There are also many names in the domain name – for example, the domain names of common organizations usually end with com (for example, www.microsoft.com). Government websites end with .gov and local domain name .bd (e.g. www.ictd.gov.bd). Again, the companies' websites are usually finished with org (e.g., www.undp.org). However, the popular .com domain on the internet is popular. The user's choice is most important when buying a domain. The domain name should be kept in association with the organization name. From 1 to 15 dollars, buying a domain through a credit card costs $11. You should check the article Buy Domain From Trusted Bangladeshi Domain Provider before buying any domain.
Check the video for Buying Domain From Bangladesh
Bangladeshi companies sell domains for between 800 and 2000 Taka. Therefore, it is better to buy a domain online From Boss Host BD if possible. However, if you do not have a credit card or an online payment facility, you have to choose a good company. In this case, future support needs to be kept in mind. When buying a domain, you have to select the simplest name so that the visitor can easily remember the name.
In this case, some assistance from Boss Host BD can be a great help. Call: 01710571571
Best Bangladeshi Hosting Select | 10 Killer Tips
If the company domain is to be bought, it should be purchased. If you do not get the name, you can buy the domain by adding something else. Do not buy the domain in a hurry or match the name of a famous company. From whom you buy a domain, discuss the price you will be charged. Don't forget to ask the renew the charge. And, of course, take complete control.
Web Hosting Selection Criteria
Hosting is the server for uploading information online. In this case, the website owner can upload as many MB or GB web hosting as soon as possible. Much like this, a prominent businessman is getting the chance to keep the same amount of goods as he is renting a big warehouse. For personal and small organization websites, 1 to 5 GB of hosting is enough. For organizations that need to upload a little more photos on the website, it is better to get them from 5 GB of hosting. Many people are taking another web hosting as needed. It should be remembered that if more web hosting space is needed, additional benefits are not available.
In Bangladesh, 1 GB of web hosting is available for one thousand Taka. But If you want Quality Hosting of 1GB with LiteSpeed Server, Free SSL, HTTP2 or SPDY support, Cloudflare Integration, Maria DB Database, 100 percent SSD both File and for Database, You need to pay some more. 1600 Taka Cpanel Shared Hosting is available from Boss Host BD. Call 01710571571 for that. You can check Which Bangladeshi Hosting Give Incapsula CDN Support?
Before buying hosting, there are some things to keep in mind. For websites with thousands of users at the same time, Cloud servers are to be bought. This type of server can cost up to one hundred and a half thousand dollars per month. Less user-friendly websites have a shared server. Before buying the domain and hosting space, it must be verified by the organization's standards like Boss Host BD. We will have to verify whether the company will provide the services after a certain period of time. Whether or not the user has to pay extra for the sale of the service or even specify the amount. Website Control Panel needs to make any changes to the website.
The Domain Control Panel is also required to host the domain on another organization's site. For this reason, the organization that will take the service keeps a complete control panel (username, password) for the domain and host. Many organizations do not have access to control panels to retain customers. Such institutions should be avoided.
How much time does the site live, money-back guarantee, support, company status and customer satisfaction, type of hosting, feature, server loading time, server configuration, e-mail facility, sub-domain, when you are hosting, budgeting, hosting time, your hosting budget Or to know more about how to get access to more than one domain.
Website Design and Development
Those who want to create dynamic websites (such as sites that constantly change information) on a low budget; can use Open Source Content Management System or CMS, including WordPress and Joomla. IF you want to know which CMS will be better undoubtedly WordPress will win the race. Check Best Bangladeshi WordPress Optimized Hosting for further assistance.
And before the website design, the developer must tell your needs well. Then the developer can choose from itself to be a suitable platform. The website created in CMS can easily upload or modify such information without coding. So, it is a good idea to develop sites with CMS for general websites.
The cost is usually low. And for those who want to fully design and develop a unique website, can contact a web developer or organization. According to the design and development type, it can take up to 20-30 thousand Takas to several hundred thousand takas. If you want to easily update the website information, ask the developer person or organization to make the site dynamic. Make sure that you can change all content through user ID and password. Apart from this, you need to create a website in keeping with the current. All devices and browsers have to be responsive (responsive).
Website Security
Website security must be ensured. Especially if the websites are created by CMS like WordPress; They can often affect by hacking. So, we have to ensure good security on these issues. Those who have created new sites need to ensure basic security. Although for not a good quality developer, anyone needs to follow these safety requirements. Many people use low-quality or anonymous web hosting due to its low cost. These web hosting providers cannot provide better security for each site.
Boss Host BD ensures 100% Security of WordPress Hosting with Money Back Guarantee 30 Days.
Often Low Priced cheap hosting websites are victims of hacking. So, the hosting service providers should ensure that the services are good and the site is secure. Often CMS releases new updates by bringing their various bug fixes and features. So, updating CMS is good for preventing hacking. Hackers attempted to hack into the old versions of various security holes.
Some steps to prevent hacking of a website
Many people use admin as the username during the website. But it is better not to use admin in the security of the site. Hackers usually try hacking sites by using the "admin" username. Many people use free themes for creating new websites. There are many hidden codes in these themes, which can steal important information on your website. It is often seen that the website of the free theme is redirected to another website. Sometimes the site displays the opposite code or advertisements in different places. It is better not to use free themes to get rid of these shocking things.
If you are not able to buy the theme at all, WordPress or other free themes can be used. The hackers should not be able to try to log in with the password based on username and guess. That system should be arranged. Limit Login Attempts plugin can be used in this case. Through this, once you have tried the wrong password, the IP will be blocked. As a result, if someone tries to log in with the wrong password more than once, he will not be able to log in from that IP.
When installing a plugin, should be sure to check whether it is safe and whether the official plugins are in the WordPress plugin or not. Because, like free themes, these plugins often contain hacking or tracking codes, which can weaken the security of your website. Because of hosting problems or hacking, important information about the website can be deleted. To reduce the risk, there should be regular backups of the site. If you delete the site data for any reason, then the site can be recovered with this backup file. It is best to ensure that the hosting provider regularly backs up the site.
Best Bangladeshi Hosting Select is written by the hosting and domain professional of Bangladesh. If you have any second opinion about any points stated above, feel free to take part in the comment discussion.