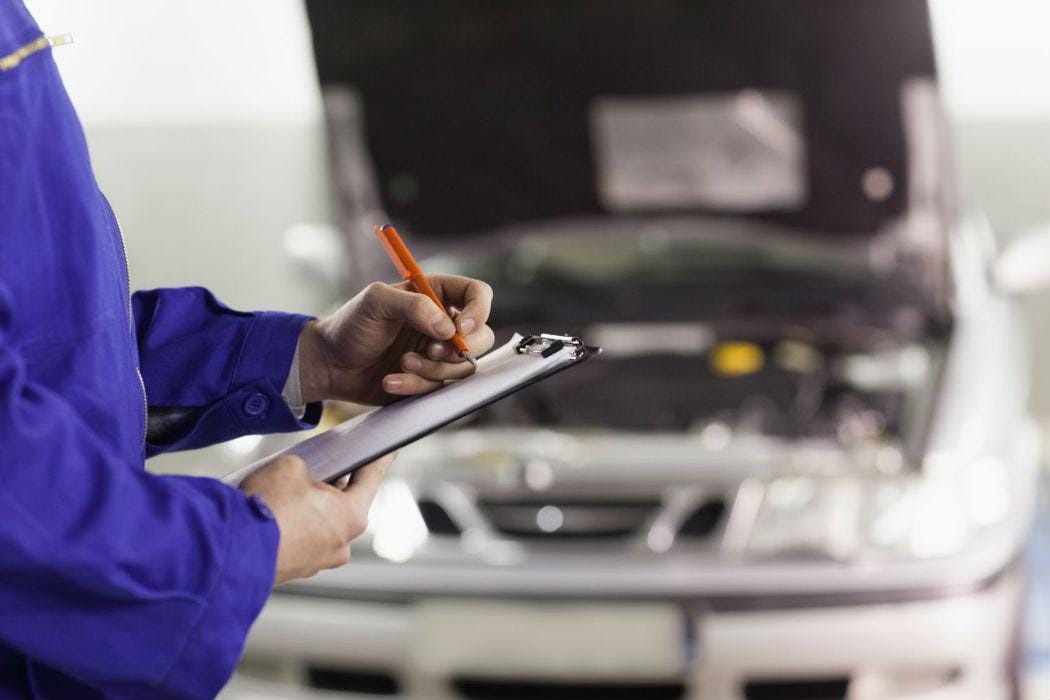 We all want our cars to be safe, reliable, and last as long as possible. What if we told you that with some maintenance tips, you could extend the life of your car? Oh yes! It's quite simple all you need to do is learn the tips and put them into practice.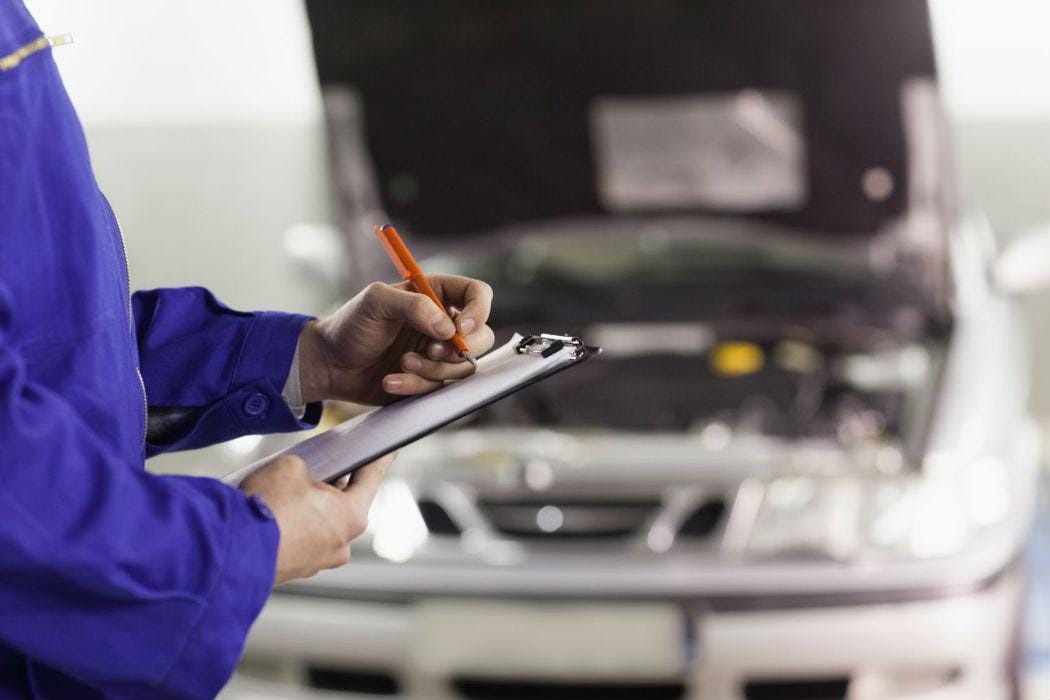 Engine Maintenance Tips
Read Your Manual – It was given to you for a reason, and that reason wasn't to bury it under a pile of docomeents and papers in the glove box. It's a storeroom that has tons of valuable information inside, such as the recommended maintenance schedule and how to use essential functions. If there's ever a question about how something works on your car or when to change fluids or filters, the first place to look is the owner's manual.
Change your oil – The oil lubricates and cools the parts inside your car's engine to increase efficiency. Not getting regular oil changes and filter changes can lead to metal-eating sludge, engine failure, and reduced productivity. It is recommended that you change your oil every 3,000 miles.
Keep up on fluid changes – Fluid also needs periodic changes as well as your engine oil, so do not neglect them: transmission fluid, brake fluid, radiator coolant, and power steering fluid. Always check your fluid levels and conditions between services to be aware of leaks that could lead to significant damages.
Inspect your wheels and tires – The wheels and tires of your car are the direct connection between your vehicle and the road. Therefore it is of significant importance to check the air pressure and condition of your tires regularly. It's a guaranteed way to improve your car's fuel efficiency and safety. Maintaining your tires also helps them last longer, and let's face it; no one likes buying new tires. Read 3 Tips to DIY Tire Inflation Tips for Beginners.
Interior Car Maintenance Tips
The interior car maintenance is super important for the health of your vehicle and if you can't do it at home opt-in for a car detailing service. Although car detailing prices differ from company to company, it pretty much entails the same major processes – interior car detailing and exterior car detailing.
Read Must Have 4 Tools for Car Mechanic
Interior detailing involves the following standard processes:
Vacuuming
The first step to cleaning the interior of a car includes vacuuming seats, headliners, rear cargo area, trunk, and shelf. This can be done by using a vacuum or an air compressor.
Brushing and Steam Cleaning
This is used to clean carpets and mats. To be more productive, a steam-cleaner should be applied. Leave carpets to dry completely to avoid mildew.
Glass Cleaning
A glass cleaner is used to clean the glass. It ensures that the lens remains sparkling and provides the driver's view is not obstructed.
Leather Trimming
A leather cleaner, saddle soap, and leather soap are used to clean all the leather parts. If the leather is dry, a conditioner customized for leather can be used to make cleaning more efficient.
Re-Vacuuming and Wiping
Re-Vacuuming is essential just after vacuuming. Any dirt left in the interior cabin is removed. Dashboards and windows should be wiped clean with a clean cloth using a cleaning detergent. After all of these things are done, a car's original shine is restored.
Perfuming
Finally, to leave the car with a pleasant scent, a deodorant is used in the vehicle.
Exterior Car Detailing Tips
Exterior car detailing will make the car gleam as well as minimize surface scratches.
Exterior detailing involves the following standard processes:
Washing and Drying
Unlike a car wash, this type of detailing is done by hand. The first step consists in spraying the car with a specialized spray that is high-powered, followed by thorough hand washing on the rims of the vehicle, door jambs, glass, and all exterior parts that need cleaning.
Claying
A clay bar is used to remove any impurities, traces of overspray and other residues that cannot be removed with regular detergents.
Polishing
After a car has been used for a while, it is normal that it loses its polish or shine. Therefore, in this process, the original polish is restored.
Sealing
This helps to give the car a glossy shine, sealant, and wax can be used.
Other exterior services that can be done include trim repainting, engine detailing, headlight polishing, engine pressure cleaning, bumper repair, glass chip repair and paint touch up.
Repair as soon as possible – Putting off repairs can result in further damage to your vehicle. Get it fixed right away to avoid a more costly repair.
Follow the Car Maintenance Indicators
Check engine light – This typically indicates a problem in the various components of your car's motor that has sensors connected to and actively monitored by an OBD-II interface. There are more than 4,000 OBD-II codes that have their respective meanings. If this indicator light comes on, you might want to use an OBD2 scanner tool or have a technician do it for you.
Service engine light – This is an indicator light that will usually tell you you're nearing scheduled maintenance. It may come in various prints like "service", "maint reqd", or "service engine". You can check your manual for the exact meaning of this indicator light.
Electrical fault light – If this stays lit even after the car's self-test, it merely means that your car's electrical charging system has some issues that need to be assessed further. More often than not, a problem in the alternator will be at fault.
Brake warning light – There are many reasons why this will suddenly flash on your instrument panel. It could be that your parking brakes are engaged or that your brake fluid levels need topping up. It can mean other things, so your best bet is to check with your manual.
ABS warning light – If this flashes, you'd better bring it to the nearest automotive shop for proper diagnosis. Anti-lock braking systems keep your car stable and controllable in sudden stop situations. Special tools are necessary to find out what's wrong.
Coolant warning light – You know what this means. Your engine is overheating. Pullover, open your hood and allow it to cool down. Do not ever attempt to open the radiator cap as the cooling system is highly pressurized. Do so when the engine has already cooled down.
Oil warning light – This typically flashes if the oil pressure in your engine is too low. This warning light can be set off by low oil levels, oil pump failure, or even oil filter or oil strainer blockage. Never go anywhere till it has stopped to avoid severely damaging the car.
Read also How to Make Your Jaguar Engine Enduring?
Why Car Maintenance is Important
Keeping your car inside protects it from the elements, flora, and fauna that can damage its paint. It also prevents it from getting covered in snow and ice on those chilly winter mornings.
The importance of maintaining your car is as follows;
Extends your car's life.
Improves safety.
Enhances reliability and performance.
Saves you expensive repair costs.
Higher resale value.
Contributes to a cleaner environment.
Minimizes roadside emergencies.
Read Also: What to do if you don't know How To Fix Your Motorcycle?
Finally, as a parting shot, how you drive matters, so drive safe, drive carefully, and drive responsibly.