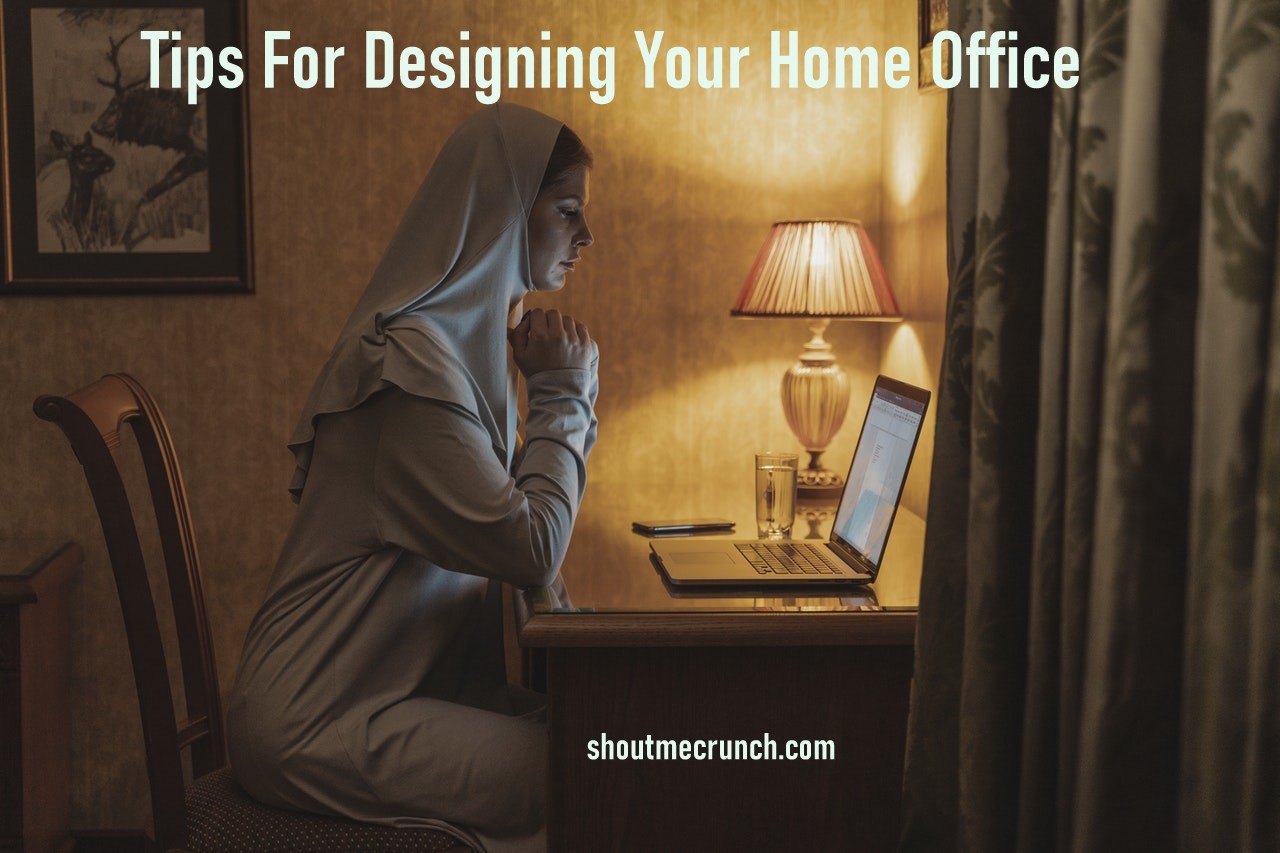 A home office must be a welcoming space to work productively. You can work efficiently from the convenience of your home office if there is a place that perfectly balances comfort with formal office settings.
Every person has a particular vision for their workspace. Some prefer to decorate it artistically with beautiful artifacts, while others desire something out of the box, such as a dark home office decor. Dark hues for an office look highly stylish, and with Remarkable Dark Home Office Ideas, your space will be extremely functional and classy.
Here are some suggestions on how to design a home office.
Consider The Location
It would be best if you didn't compromise on space because you'll probably spend a lot of time in your home office. The easiest method to choose the ideal location is to consider where and when you often want to work. Finding a place separate from your living room or bedroom is most beneficial. For example, you must have enough seating space in your workplace to receive daily client visits. You should be able to stand up from your workstation and recline back comfortably.
Invest Wisely In a Good Chair And Desk
You spend most of your waking hours on your chair. So, an ergonomic desk and chair are well worth the money. Choosing the appropriate desk and chair is crucial. Ensure your desk has enough space for your computer and other desk accessories. Pick a desk within an acceptable range that isn't too high or low for your height. Additionally, you should spend money on a high-quality office chair that is comfy and adaptable.
Ergonomic furniture will not only improve your health but also make you feel more at ease and improve your ability to concentrate.
Use Smart Storage Solutions
Storage is frequently overlooked when creating a home workspace, yet it may significantly impact productivity. Your home workspace won't look like a complete mess if you use the correct storage solution to keep everything there close at hand. Therefore, ensure enough cabinets and shelving solutions to meet your needs. Keep your vital documents nearby so you won't have to get up often to get them. Put them on a rack near your workstation so you can access them easily.
Read also 7 Most Effective Ways To Stay At Home And Enjoy Your Remote Life
Hide The Cords
Keeping your computer, printers, and other devices close to the outlets will make it simple to plug and unplug them and hide any unsightly lengthy cords. Wires and cables hanging out can create a messy feel, so you should hide those wires. If that is not the case, you can choose a wire organizer attached to the desk and raise the cables off the ground or a cord cover.
Be Creative With Dark Colors
Your office space is where you will work, so it should be according to your taste. Simply put, design the workspace the way you like it the most. The benefit of working from home is that you can choose the aesthetic and atmosphere of your workspace. So, if you dislike plain beige wall paint, choose the color that gets your creative juices flowing. For some, dark colors create an atmosphere of power and strength.
There are so many remarkable dark home office ideas available that you can make your office space stand out. Creative minds have long recognized the impact of dark color. Black is frequently connected with professionalism. It radiates dependability and accuracy. Additionally, a dark home office is cozier, and black is a design choice that goes well with many themes, furnishings, and lighting fixtures.
Read also Spruce Up Your Home Office: The Secret to a More Productive Workplace
If you want to make a statement with your design and space, a dark home office is perfect because it will provide a calming ambiance.
Conclusion
For many people, work-from-home is becoming the norm. It can present some difficulties, but your work will be more accessible if your office is well-designed. You do not have to leave the convenience of your house, and you will have a space where you can be constructive and focus on your work.
What are you looking for?
home office
home office ideas
home office furniture
home office accessories
home office art
home office artwork
home office aesthetic
home office background
home office backdrop
home office colors
home office design
home office decor