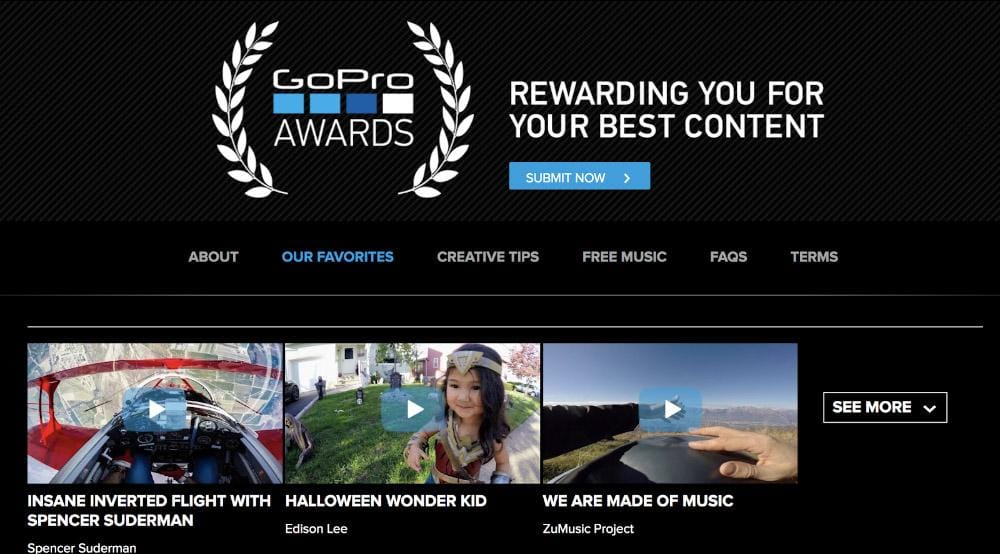 Content plays a huge part in helping a brand establish its presence in the market. The customers generally learn about the brand through the content that the brand shares. These can be regular social posts, blogs, infographics, marketing emails, newsletters. So you see, one cannot ignore the importance of content.
Naturally, it is okay to say that Content is the King.
Currently, 1.97 million blogs are being published on WordPress alone.
Every day a lot of fresh content is being created for the purpose of attracting customers and to increase the conversion rate. This also has a flip side. All this shows that the content market is not easy to crack open, there is a lot of competition going on in this area.
So what are the opportunities of an e-commerce brand? How can they drive in more sales using content marketing?
This is what this blog post is all about. Through this post, we will be talking about a few strategies that e-commerce websites can use to pump up their sales.
Making eCommerce SEO Work For You
We will begin by looking at a few brands and then move on to the strategies they have used:
Airbnb:
Most of you are aware of this company, which has become greatly popular in the last few years.
Here are some of the strategies that this company has used:
Feature Their Customer Experience on The Company's Instagram Handle:
This is one of the very popular strategies used by Airbnb. This brand has a beautiful feed stuffed with pictures and videos of offbeat destinations.
But these are not about the beauty of the pictures, these clicks go on to show the amount of enjoyment the customers have got during their stay.
Collaboration With Influencers and Celebrities:
For the last two years, Airbnb has started to focus on celebrity-sponsored posts. Believe it or not, such posts have got near about 510,000 comments and the engagement rate is almost 4 percent.
One example of a celebrity post is of Lady Gaga on her $20 million Airbnb estate for Super Bowl LI. Gaga thanked the brand in the sponsored post and that got around half a million likes.
City Guides To Enhance The Experience of The Tourists:
No matter wherever you are going the city guides offered by Airbnb can be your ultimate travel partner! Searching for a good bar? Ask the guide! With the guide around, your tour experience will be one of joy and frolic.
You can also check out the things in the to-do section and find out the main attractions that the city has on offer.
8 Efficient eCommerce Marketing Strategies To Surge Growth
Keds:
In 2012, Keds got itself positioned as a top brand for teenage girls.
So let's look into the content they used to boost up their brand image:
Braveheart Campaign- Inspiring Women:
Keds felt that Ked Girls are the icons of optimism. They are bold, fearless and kind. With their positivity and focus, they will make the world a better place.
Basing on consumer insights Keds finally launched an integrated and customized Bravehearts site on Tumblr and started popularizing the hashtag #Braveheart. The site had a lot of motivational quotes and stylish lookbooks to inspire women and it did work.
"Ladies-First"- A conversation about Female Empowerment:
Keds gathered data from almost 10,000 countries to get insights about how to celebrate women empowerment. Then they launched the "Ladies First Campaign" to get in touch with the teens.
The brand posted motivational quotes with the backdrop which were created by teenage artists such as Kendra Dandy. Creating motivational quotes are very easy and it doesn't take much of your time. The brand used Taylor Swift as the brand icon and the pictures were posted on all social media channels, buses, and subways.
ASOS:
This brand was launched in 2000.
Only within a few years, Asos became the largest fashion empire. Content played a very big role in this aspect:
ASOS Brand Magazine:
This magazine allowed readers to read the magazine and shop directly from the page. The magazine had a strong line of editorial content which hosted celebrity styles, shopping hacks and ideas to write how-to-articles.
ASOS Insiders Community: Communicate With Customers Via Influencers:
People love influencers because they create authentic content. The company understood and appreciated the importance and authenticity, thus created the ASOS Insider Community.
The community has 20 years old influencers who post for ASOS OOTD (Outfit Of The Day). This particularly focuses on 90s style, the street looks maternity wear and such.
Skyrocket SEO for Your Shopify Web Shop [How To]
GoPro:
This name needs no introduction for the photographers. But for those who don't know, GoPro is the most sought-after camera brand in the world!
So how did they use content? Let's see:
GoPro Asks Customers To Post User Generated Content:
Its success can be attributed to the user-generated content. The brand uploads videos of their customers on adventures. The company has also partnered with some talented sports enthusiasts and content curators to get such amazing clips and videos.
Contents and Getaways To Attract Customers:
The brand hosts the GoPro awards and allows almost 5 million annually to GoPro users who win the contest in the categories of motorbikes, animals, music and of course travel.
Additionally, it pays $500 extra to brilliant photographers and $10000 for raw video footage and $5000 for edited clips. One winner is selected from every category each week throughout the year.
J.Crew
J.Crew is a $2.4 billion company. It is a brand which deals in men's and women's shoes, accessories, apparels all over the world.
Content played a very important part behind the brand being this big. Let's see how:
Collaboration With Influencers:
More and more business houses are incorporating the use of videos in their content marketing plan.
As per Wyzowl's video marketing survey in 2017, it was seen that almost 81 percent of business who had made use of video experienced a great rise in their profit.
Naturally, a brand like J.Crew had to take up the opportunity. J.Crew, however, did not stop with just video content. It made use of influencers to market these video content.
EDIT.org
Only last year the brand collaborated with a popular Youtuber Casey Neistat to promote their Ludlow TRaveler suit. The video was all about giving 13 tips to travel in style which got almost 3 million views.
There are thousands of online graphic editors to create your brand designs on social media, whether it's to announce promotions, giveaways, or share motivational quotes with followers. EDIT.org is an online platform specialized in improving small companies and businesses' marketing strategies through customizable templates. Whatever your company is, you will find thousands of designs available to edit online easily and quickly with incredible results. Also, in just one click, you can change the template size and adapt it to all the formats you need. We invite you to try it!
J.Crew Blogs For Customer:
The company took the game of content marketing to a very new level. This was done with their very interesting J.Crew blog.
The blog highlights style tips and fashion tutorials for both men and women. Each of these posts has content in the form of texts, videos, and pictures which are quite appreciated by the readers.
Use of Social Media For Blog Promotion:
How you choose to promote your blog has a strong impact on your content marketing plan.
J.Crew used Instagram story links to promote its blogs. It also uses Pinterest to promote its blogs.
Interesting Product Posts On Social Media:
The success of the brand can also be due to the beautiful posts they put up on Instagram, Twitter, and Facebook. Needless to say that the brand does not use stock images. Not only are all the photos original, but the brand also gives a link of the product along with the post.
With all these content strategies at your disposal, you can boost up your sales in a matter of moments. However, you have to identify the selling point of your products to make a better impact.