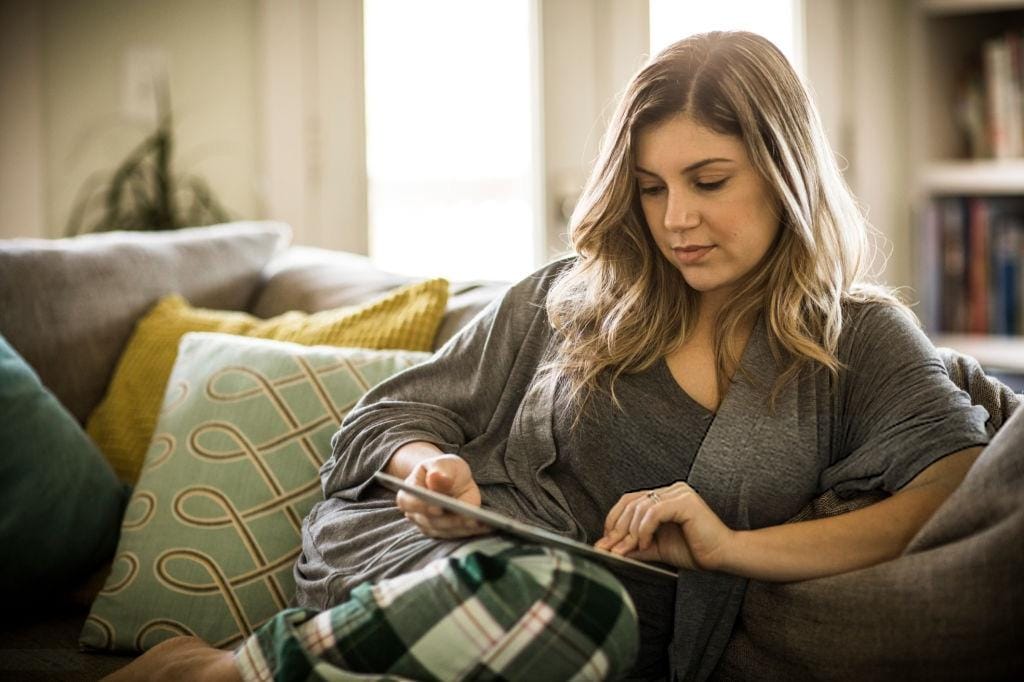 One of the biggest challenges in running your eCommerce business is how to surge growth and consequently expand your business. So-called "growth hacking" can sometimes be a tough struggle, but without it, your business will be left in the dust.
If you are having doubts about why growth is so substantial, here is an example. Statistics say that only 2.86% e-commerce website visits convert into a purchase, which means that only 1 in 34 visitors buy something.
If you can increase the conversion rate of your visitors, you can significantly boost your sales, and gain more profit. Still, it's easier said than done, and doubling the conversion rate is a task you have to be fully committed to.
But, if you are ready to make such a commitment, here are a few efficient eCommerce marketing strategies which can induce exponential growth.
Optimize your website
As your website is just like your online store address, make sure it provides your visitors with what they come for – clear information on the desired product and its delivery, great customer experience, and an easy, seamless, and fast way to shop. Such a combination will make them come back for more, to the benefit of both parties.
To achieve this and live up to your visitors' expectations, you will need to meet certain requirements:
Pay attention to design, and improve it if necessary;
Provide your visitors with convenient ways to best reach you if they need customer support;
Use the intuitive layout;
Simplify the website navigation;
Use easy-to-read language;
Use a clear call to action;
Offer various payment solutions;
Make checkout as easy as possible;
Show shipping costs;
Post original, well-tailored content.
Having in mind that 70% of online traffic comes from mobile searches, be sure to optimize your website for mobile phones too.
SEO matters
Statistics show that Google receives more than 63,00 searches per second each and every day, while an "average" person uses the Google search engine from 3 to 4 times a day.
So, when your buyer persona googles a product you're offering, you want to be on the first page, as most of the users won't bother to scroll beyond it.
To get closer to this goal, you have to optimize your website and all the other content you provide, for the search engine.
This means that you will have to identify and use keywords which can best relate to products you are selling, and which are, at the same time the keywords and phrases your target audience is searching for.
Still, it won't be enough, as you will have to provide a lot of high-quality content and fill it with internal links and backlinks to get better ratings.
As this is a highly technical job, the advice is to hire a professional to ensure thorough SEO optimization, which can bring you more qualified traffic.
Content marketing
Content marketing is of invaluable importance when it comes to implementing any marketing strategy you can imagine.
To make your prospects engage and generate new leads, you will need to provide them with relevant, informative, and valuable traffic; which is also customer-centric and well-tailored to their needs and wants.
This means you will have to have a clear insight into who your buyer personas are so that you could offer the content they will find useful and valuable. Well-crafted content will attract the attention and get the story going, thus increasing the engagement of your audience, making them stay on your website longer.
The worst possible thing you can do is to have your content focused on the promotion of your business. Offer informative and entertaining content from which they can learn something new instead, and use various types of content, such as videos, pictures, infographics, and other visually engaging formats.
Email marketing
Email campaigns are widely used in promotional purposes, and they hold the second spot in B2C communications. They are the best way to keep in touch with your current and potential customers by sending:
a weekly or monthly newsletter,
a link to the new blog,
invitations to an event,
reminders about abandoned carts
promotional codes.
By using email marketing, you can also generate new quality leads, which can result in a higher number of conversions. One of the ways to achieve this is by building a customer referral program and offering your customers a reward or a discount in exchange for recommending your business.  
There are many email automation solutions with which you can personalize your emails and further segment your leads, and be certain that your emails reach the right audience.
PPC marketing
Pay-per-click marketing is mainly used when you have an enticing offer, which you want to advertise to expand your reach, generate new leads, and finally boost your sales.
So, you will be paying for the ad to be displayed, leading your prospects to a designated landing page, which gives a brief and clear description of the offer, and an unambiguous, highly visible call to action.
The value of this strategy can be best seen when we take a look at some of the relevant statistics, and we will mention just a few:
PPC increases brand awareness by 80%;
businesses make an average of $2 for every $1 they spend in AdWords;
Google Ads results attract 65% of the traffic that started with buying keywords.
So, putting some money into the game and investing in PPC can prove to be very beneficial to the growth of your eCommerce business.
Make use of social media
As almost half of the world's population uses social media, no marketing strategy is complete without including social media campaigns. Social media marketing enables you to form a special bond with your customers and prospects, making the communication more intimate and thus more engaging.
People use social media to search for different products and recommendations, share their experiences, and give comments, so by using your prospects' preferred social media channels, and you can grow your following.
Just like any other content you provide, your social media posts should be useful, relevant, and engaging. Posting videos and photos, in addition to text,  and connecting with influencers from your niche can significantly boost your reach.
Creating branded merchandise
Your growth campaign doesn't have to end in the digital world, as there are other successful ways to make your eCommerce business visible and spread its reach.  
People love freebies, and one of the best ways to offer them some value and promote your brand is by offering them branded products they like.  
When choosing a promotional item, be sure it is something that is widely used, such as custom flash drives, water bottles, umbrellas, journals, hats, t-shirts, and bags. Apart from being useful, this merch should be well-designed.
Use retargeting
To re-engage potential customers who spent some time on your website and showed interest in your products but didn't make a purchase, be sure to use retargeting.
With this strategy, you will target a special group of visitors by displaying them the ad offering the same or similar product they were interested in, both on social media channels and other websites they visit.
You can catch their attention again and by offering them excellent customer service convert them to make a purchase this time.
In 2019, eCommerce sales are expected to make 13,7% of retail sales worldwide. Make sure you benefit from this trend by developing efficient growth strategies and monitoring them closely.
Keith Coppersmith is a business and marketing expert who has experienced both the rise and fall of many businesses. As a regular contributor at BizzmarkBlog, he enjoys writing and providing insight into the marketing industry based on both practice and theory.