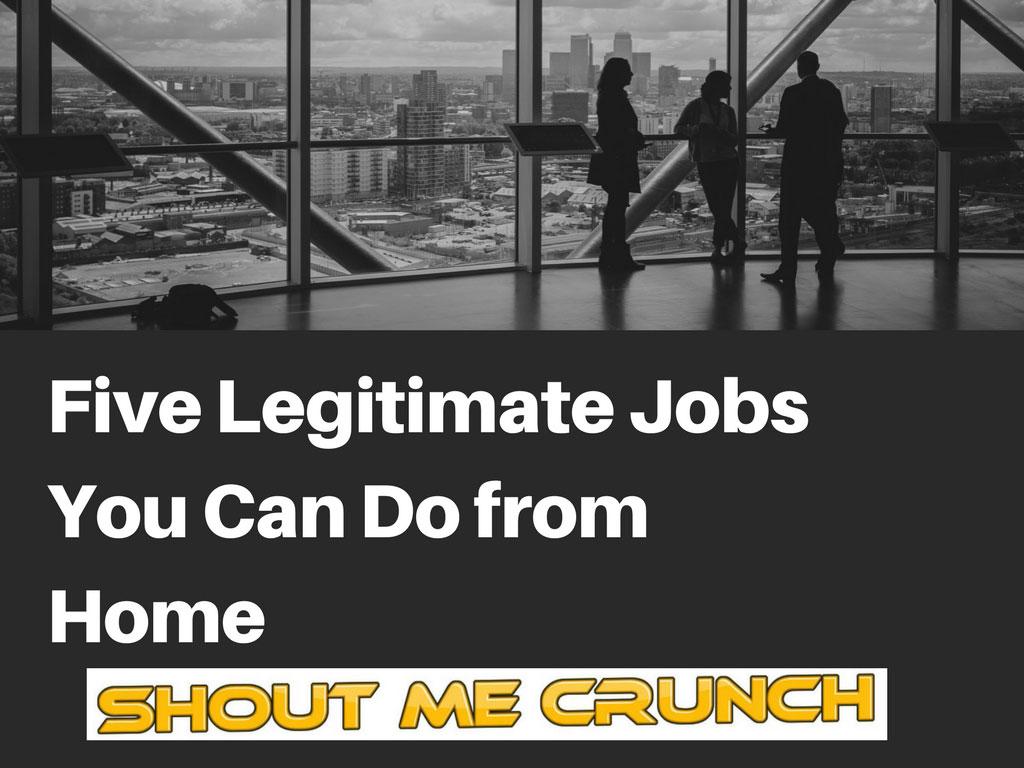 As technology has continued to advance, the opportunity to work from home has soared over the past decade. Remote working gives people the opportunity to balance their home and work life more freely. Although many works from home jobs do include schedules and deadlines, it eliminates the need for things such as the daily commute and allows for more flexible working. But what jobs can you do from home to make a generous salary?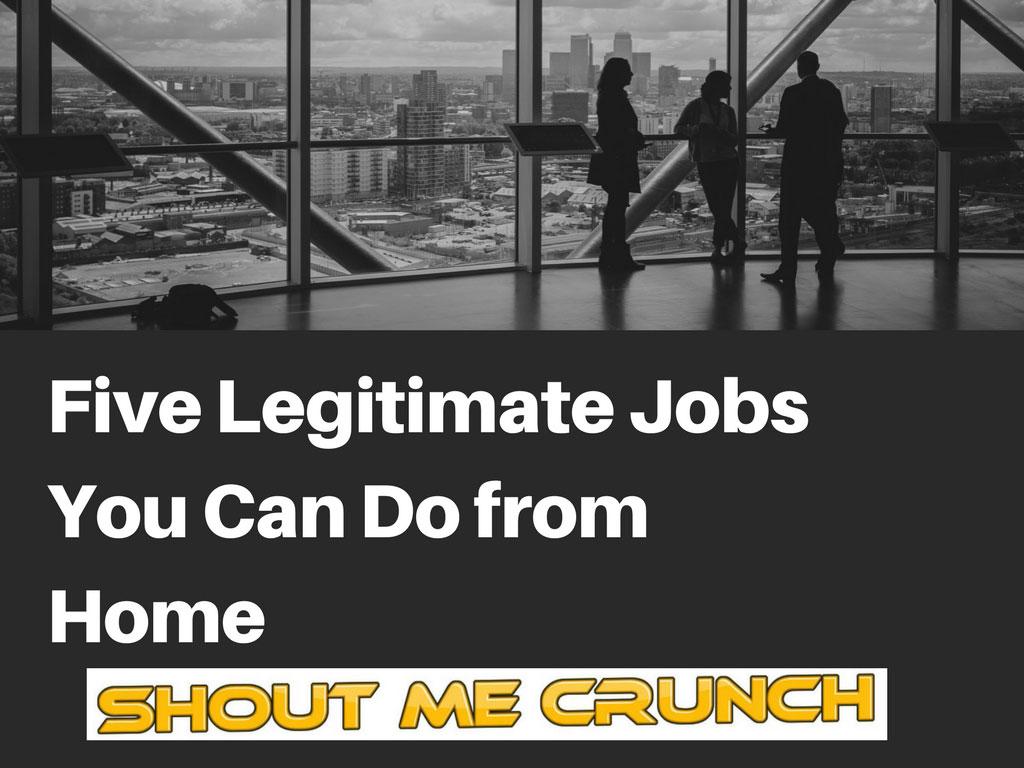 5 Legitimate Jobs You Can Do from Home
Freelance writing
Recent statistics indicate that there are over 1 billion active websites on the Internet right now. Many of these websites hire copywriters to produce fresh content and advertising material for their websites. If you have a good grasp of the written word this could be a lucrative career for you. You can work for content providing firms or branch out on your own as a freelancer.
Tutoring
Online tutoring can be a great way for teachers or other people with good knowledge of certain subjects (particularly languages) to establish a career from home. Online tutoring is very similar to personal tutoring except it is usually carried out over video calling platforms such as Skype. Companies such as Tutor.com and Tutorvista can offer you opportunities to work as an online tutor but because you may be working with children you can expect a background check to be carried out before you're hired and you'll also need a quiet and dedicated home office to work from.
Virtual assistant
Working as a personal assistant usually means managing calendars, answering emails, organizing meetings and dealing with data. Because all of this can be done digitally, many companies are now opting to hire a virtual assistant to cut employment costs. Experience in administration may be an advantage but generally, this is a fairly straightforward job to pick up and would suit someone who is organized and great at multi-tasking.
Blogging and vlogging
Turn your interest into an income by writing or videoing about the things you love. If you can gain a high amount of readers or subscribers then you may find yourself being offered opportunities to be paid for doing something you enjoy. Free products to review, affiliate sponsors and potentially even fame are also possible within the blogging and vlogging world. There are a number of highly successful blogs relating to everything from parenting, beauty cookery, and health so you'll be sure to find an angle that suits you.
Call centre
Working from home as a call center representative is straightforward and usually only requires a phone line and/or a good Internet connection. Some companies will pay a fixed hourly fee while others base your earnings on a number of calls you take. The time of business you'll be working for can vary hugely so pick something that will interest you.